Your Guide to Southpoint and Research Triangle Park
The Research Triangle Park (RTP), North America's largest research park, has positioned the Triangle as a dynamic place to live and work. Now, with a top super-regional mall and an emphasis on live, work and play, South Durham is more visitor-friendly than ever.
Investment in South Durham ramped up in the 1950s with the establishment of Research Triangle Park, providing careers for many graduates of the Triangle's universities and spurring growth that continued as technology, research and biotech firms attracted engineers, scientists and other inventive professionals to the area.
Today, with walkable greenways, historic driving tours, global cuisines and history-making discoveries, these neighborhoods represent a core chapter in Durham's growth. Read on to learn why SoDu is a thriving region well worth exploring, for shoppers, foodies and history buffs.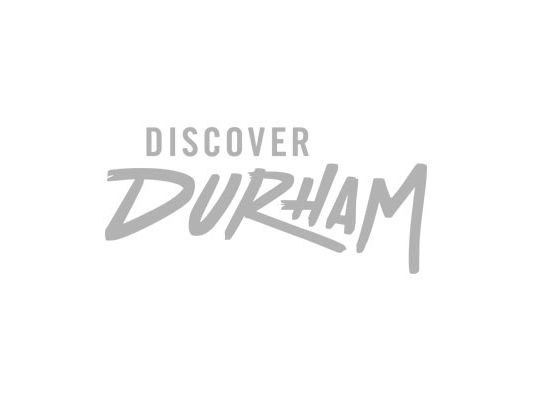 The Southpoint area is nestled between Highway 54 and Fayetteville Road to the north and Renaissance Parkway to the south and is anchored by The Streets at Southpoint, a sprawling indoor/outdoor mall. Given its convenient location near Interstate 40, this neighborhood is one of Durham's most active and populous.
Operating since 2002, The Streets at Southpoint's brick facades, charming faux advertisements and undulating architecture are a nod to Durham's rich history in farming and finance. With a blend of locally-owned eateries, national department stores, a spacious food court and plenty of specialty shops, visitors to the mall will find it is much more than a run-of-the-mill shopping experience. A regular slate of street performances lends an extra layer of nostalgia to the visitor experience as crowds gather to enjoy live music, magicians, jugglers and dancers among the shops and eateries.
Several shopping plazas surround the mall, too, so if you don't find what you're looking for within the walls of the super-regional mall's many shops, there's more to explore a short walk or drive away.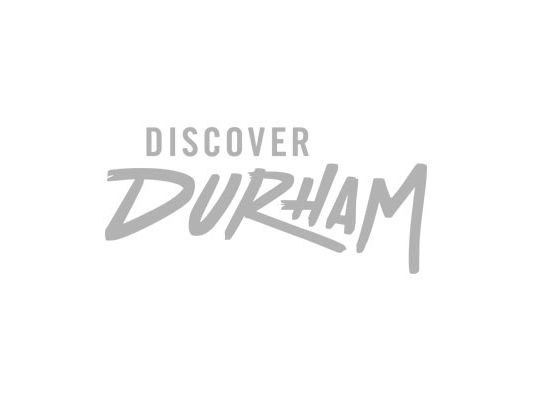 What do to Near Southpoint
Whether you're looking to furnish your apartment, stock your fridge, find the perfect gift or update your wardrobe, The Streets at Southpoint and surrounding area has you covered. But first, be sure to fuel your day properly. Grab a coffee from Bean Traders (around the corner on Hwy 54 in the Homestead Market shopping center) a waffle from People's Coffee (just across Highway 751 near Target), or a biscuit at Rise (or all three!) to power your shopping spree.
In addition to big retail names like Nordstrom, Belk and Macy's, as well as furnishings resources like Crate & Barrel, Pottery Barn, West Elm and Restoration Hardware, several Triangle-based boutiques can be found throughout the mall and its surrounding plazas. Even if you don't need a gift for someone else, it is nearly impossible to leave Light Years Jewelry or The Artisan Collective empty-handed. Treat yourself to a massage at Massage Envy or a pedicure at Noire Nail Bar, then check out the seasonal decor, snacks and drinks at Cost Plus World Market or pick up a bath bomb at LUSH for the ultimate self-care Sunday.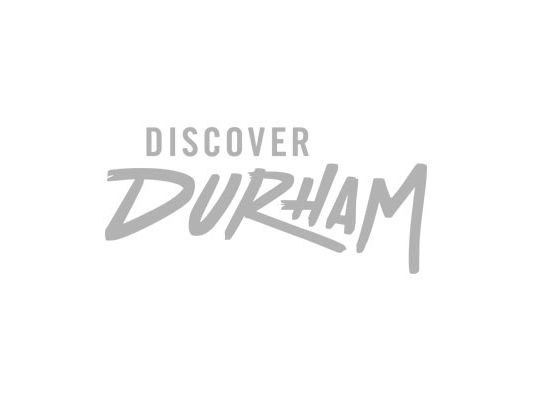 Need a break from shopping? Take a walk on the American Tobacco Trail, a 22-mile paved trail that follows the former American Tobacco Company's railroad route (you can take it all the way from the vibrant American Tobacco Campus in downtown Durham south into Wake and Chatham Counties). Or, unwind with a movie at AMC Theater 17. Plan a creative date night with a cooking class at Sur La Table followed by a bite and cocktail at Harvest 18, a farm-to-table eatery featuring a seasonally-driven menu. Feeling something more casual? Pop in to Los Tres Magueyes for quesadillas and margaritas.
A short drive from the mall, the open-air produce market Perkins Orchard has been open for over 50 years and features a killer daily deal: as much produce as you can fit in a bag for $25. Nearby in the Sutton Station shopping center, don't miss Bua Thai for authentic sticky rice, crispy spring rolls and perfectly spiced curry dishes. Next door, The Wine Cellar offers weekly tasting events and a distinctive selection of wines from around the world. Top the night off with a gelato from Dulce Cafe or a giant slice of cake from Nantucket Grill.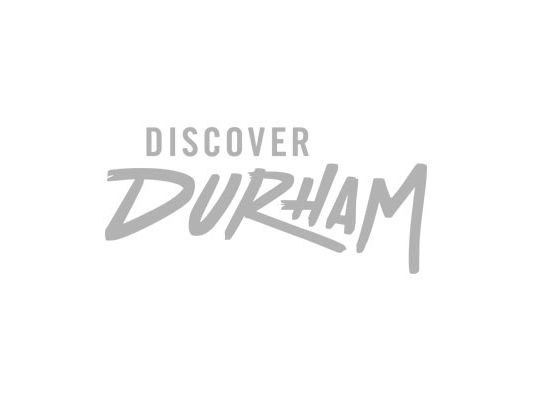 What is the Research Triangle Park?
Geographically central to Duke University, North Carolina Central University, the University of North Carolina at Chapel Hill and North Carolina State University, this 7,000-acre research park is among the first of its kind and largest in the country, with more than 300 companies. Established in 1959, Research Triangle Park (RTP) has attracted tech giants like IBM, Cisco and Lenovo, government agencies including the Environmental Protection Agency (EPA) and the National Institute of Environmental Health Sciences (NIEHS), and biotech and pharmaceutical companies like BASF, GlaxoSmithKline and United Therapeutics.
RTP is also home to more than 100 startups at the Frontier campus. These companies are pioneering innovations in cancer treatment methods, sustainable building materials and more. The campus features a free (yes, free!) coworking space during the week and regular networking and educational events geared toward its burgeoning entrepreneurial community.
In the 60 years since its founding, RTP inventors have been awarded thousands of patents, and many of their discoveries remain in use today. For example, the UPC barcode was first introduced by IBM in the 1970s; the first HIV/AIDS treatment was developed in the 1980s at GSK, and LED lighting was launched by Cree in 1989.
Though most corporate campuses in RTP are closed to outside visitors, there are several opportunities to engage with this historic epicenter of research. A driving tour
is an eye-opening experience that gives visitors a sense of the expansive nature of RTP's land, the companies housed there and their vast research capabilities. A network of walking and biking trails lined with native greenery are also open to the public, and may inspire your next big idea.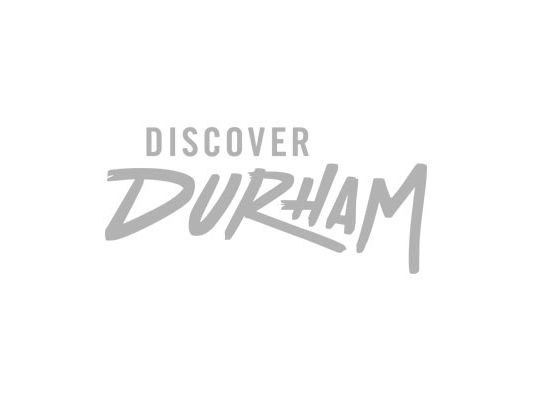 Visitor Attractions in RTP
Once you've worked up an appetite from sightseeing, stop by Boxyard RTP to try out some locally grown businesses. Composed of a few dozen upcycled shipping containers, the unique structure houses a handful of locally-grown eateries and shops, as well as regular live entertainment, an on-site dog park and plenty of space to unwind.
For lighter bites, try Meat & Graze charcuterie (they even have bark-uterie for four-legged picnic guests!) Or, appease your sweet tooth with fresh cupcakes and cookies from BuzzyBakes Bakeshop (bonus: both of these businesses are women-owned).
For something more filling, Lawrence Barbecue slings Texas-style brisket, and food truck success story Bulkogi has Korean-Latin fusion covered with bowls, burritos and quesadillas. The newest vendor is Leroy's Taco Shop, specializing in 90s nostalgia and quesabirra tacos. In addition to its signature beers, Fullsteam Brewery's Boxyard location features unforgettable square pizza with farm-fresh toppings.
Also on the beverage front, don't sleep (pun intended) on Beyu Caffé's Mexican latte. Looking for something stronger? Pop into RTP Uncorked to find a new favorite wine, or head upstairs to Lagoon tiki bar for a classic tropical cocktail.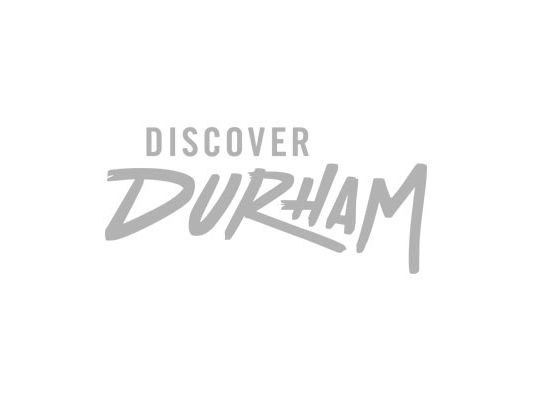 Glasshouse Kitchen, RTP's newest eatery, is located near the intersection of Cornwallis Road and Miami Boulevard, and as its name implies, provides natural light in spades thanks to floor-to-ceiling windows on all sides. The architecture mimics a greenhouse in a nod to RTP's growing AgTech cluster, and inside, local food is celebrated on the plate.
Just outside RTP's boundaries, near the intersection of Highways 54 and 55, are even more flavorful dining options to try. Weekday lunches don't get better than Vit Goal Tofu, where authentic Korean meals are served with bountiful banchan, or KoKyu's Na'Mean sandwich concept, whose Ko Faux Bahn will make even the most steadfast carnivores consider a vegetarian lifestyle. LuLu Bang Bang offers pan-Asian street food in a modern, relaxed atmosphere, too.
For fans of traditional Carolina 'cue, Backyard BBQ Pit has you covered (plus all the fixin's). If you're in the area over the weekend, be sure to grab breakfast at True Flavors diner before stopping by the South Durham Farmer's Market at the Greenwood Commons shopping center. Next door, there's a good chance The Glass Jug Beer Lab will have a keg tapping event, trivia night or food truck ready to enjoy. This family-owned spot began as a humble bottle shop before embracing its proximity to Research Triangle Park and brewing its own experimental beers.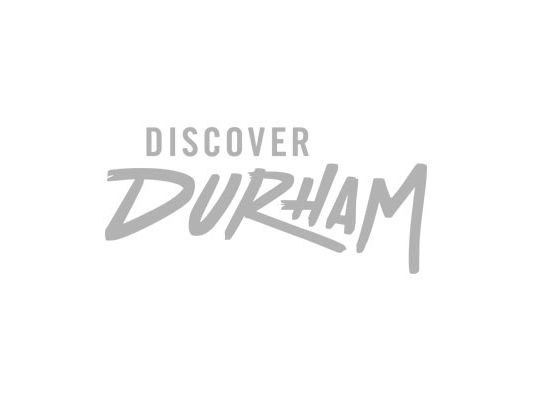 Where to Stay Near Southpoint and RTP
After all that walking, kick your feet up at one of the area's hotels. Near RTP and just four miles from RDU International Airport, the Sheraton Imperial was recently renovated and offers an onsite cafe and restaurant. If you're staying near Southpoint, the Hilton Garden Inn is steps away from the mall and surrounding areas, and features a Ruth's Chris Steak House on site. Also near Southpoint, Hyatt Place provides sustainable amenities like electric vehicle charging stations.
So, ready for your next cultural or culinary Durham experience? We invite you to look south.