The New York Times's Top Picks: 36 Hours in Durham
Estimated Read Time:
12 minutes
They get us! Seeing Durham's small businesses, parks, shops and attractions published with glowing praise in The New York Times is a validating dream come true. Read on to see our reactions to the column on how to spend a weekend in Durham. 
Posted By Kristin Bedinger on Nov 02, 2023
The The New York Times published its latest "36 Hours in Durham, NC" column on Nov. 2, 2023, ten years since the same author, former Durhamite Ingrid K. Williams, published the 2013 edition featuring Durham. For a hit of nostalgia – remember when there were food trucks outside Fullsteam? And when Surf Club was considered a newcomer? – and a bit of context around how Durham has grown during that time, a read of both is worth your time.
In the 2013 edition, you'll find some Durham originals and present-day heavy hitters (Durham Performing Arts Center, Carolina Theatre, Only Burger, Vert & Vogue, Dame's Chicken & Waffles, Guglhupf, Loaf), a few that have blossomed from mobile businesses to iconic brick-and-mortar spots (The Parlour, Monuts), and, a few that we remember fondly (Whiskey, LabourLove Gallery).
Discover Durham would celebrate any mention of Durham in The New York Times's Travel section because of its reach and clout in the travel industry – one of the most highly regarded travel columns just reaffirmed what we've already known to be true: that Durham *is* the "diverse cultural and culinary destination" that has been years in the making (pandemic be damned).
Preview all the Durham spots on the itinerary –
This piece, in particular, is a great fit for our city as it highlights some of the best things to do in Durham across price points and keeping in mind a diversity of interests. For example, all the activities mentioned are 100% free – from historic sites to wooded hikes to pristine gardens to world-class museums and one-of-a-kind galleries. Using their itinerary, you can enjoy fine dining or a $1 snack scoop at a local brewery and have an equally definitive experience of the city. Really, it's thrilling to be a part of this once-weekly publication that has recently highlighted cities like Glasgow, Montreal and Copenhagen. Regionally, Durham is only the second North Carolina destination to be featured since 2020 with Asheville also earning the spotlight earlier this spring.
It also captures the intangible spirit of our city – a selling point for visitors in itself – our "fiercely loyal" support of small businesses and, if I may editorialize, of Durham itself. You'll find proof of this in the comments section where scores of people have proudly shared their love of Durham by recommending their favorite unmentioned spots in the city. Yes, there are many more places to eat and drink, things to do and shops to peruse than can fit in a short itinerary or a weekend in Durham. Hopefully, that means one trip just isn't enough! We know 36 hours alone certainly isn't.
Now I'll continue to editorialize as I respond to the itinerary itself, and the sections below assume you've already read the column. Yes, there's a paywall. Yes, we believe in supporting journalism by paying for subscriptions. Once you've read it, come back here to find more recommendations to accompany the piece.
Where to Stay
The Times calls out our "impressive selection of cool hotels" and includes our three downtown boutique hotels, all wonderful pics for a stylish and comfortable home base for activities. If your travel planning decisions revolve around your points balance, use our Hotels & Inns page to search by brand, neighborhood or amenity. Speaking of amenities, get all the details on Durham's four-diamond-ranked properties for a luxurious stay, or find out which hotels have the best pools in our blog. We also have an expert's perspective on the best short-term rentals in the city.
Friday
While The New York Times Travel section is not particularly geared toward family-friendly experiences, some of Durham's top attractions are great options for travelers with kids in tow. If an afternoon at the Nasher Museum of Art on Duke's campus isn't your speed, the Museum of Life and Science in North Durham is an excellent option. Do be sure to fit in some time at Sarah P. Duke Gardens either way, though. Its stunning landscapes are designed for year-round interest.

If you're not a seafood lover, no judgment! Saltbox Seafood Joint may not be your first pick (though if there's any place that might change your mind, it's Saltbox – trust me). I've already linked to our Guide to Durham's Essential Restaurants above, and there are certainly some Durham icons there who weren't mentioned in The New York Times piece. For an equally casual-yet-delicious dining experience, check out one of Durham's many taquerias. Notably, Taqueria La Vaquita is just a few blocks from Saltbox.

After dinner, the Times recommends Durham's great brewery scene. Since many of Durham's breweries also serve cider, wine and spirits, this will be a winner for many. Those more in favor of a glass of wine will love Killer Queen Wine Bar, a tiny spot that maybe wins in Durham for vibe-per-square-inch. Find other great glasses at Louella Wine, Beer & Beverage, Brunello Wine Bar, Oak House and the tiny bar adjacent to Pizzeria Toro's main dining room. Check out the sprawling bar at Mateo Bar de Tapas for an extensive list of sherries and Spanish wines.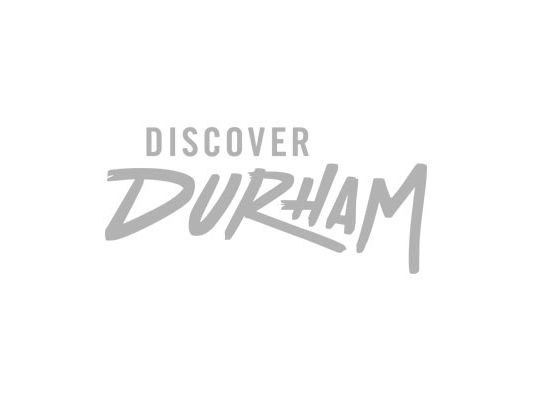 Saturday
Donuts from Monuts are a must, but the nearby Common Market would be another good option to pick up breakfast sandwiches or pastries before you start the day. Durham's rich history offers many ways to spend a Saturday (for free!). If you'd like to take a deeper dive after your visit to Bennett Place, check out our two other state historic sites: Stagville State Historic Site, one of the South's largest plantations now dedicated to sharing the culture and stories of enslaved people, and Duke Homestead, the historic home, farm and factory buildings of the Duke family. I also recommend a drop-in at the Museum of Durham History downtown, where you can learn about Durham's history through the personal stories of historic Durham figures.

For lunch, well, you should go to Ideal's or Mike D's BBQ as The New York Times suggests, and spend some time exploring the rest of blossoming East Durham. But, if you really need another option, there are plenty! There's a growing number of great restaurants at American Tobacco Campus, including delicious sandwiches with a side of shopping at Parker and Otis or a fusion of soul food and Puerto Rican cuisine at Boricua Soul. Press Coffee, Cocktails and Crepes is a beautiful and delicious option for a true brunch experience, as is Lula & Sadie's in the Lakewood neighborhood.

Let's say you're looking to learn more about Durham's history. Check out Ella West Gallery on Parrish Street as the Itinerary suggests, and then dive into Durham's rich Black history. You're standing on the site of an original Black Wall Street, where you can appreciate the number of Black-owned businesses that still operate there or are consciously returning to reclaim the space. From there, you can take a trip over to the Hayti Heritage Center to learn more of this history, and perhaps schedule a tour with Whistle Stop Tours. You might also want to gain context around these stories by checking out murals and public art that celebrate Durham's Black history and culture.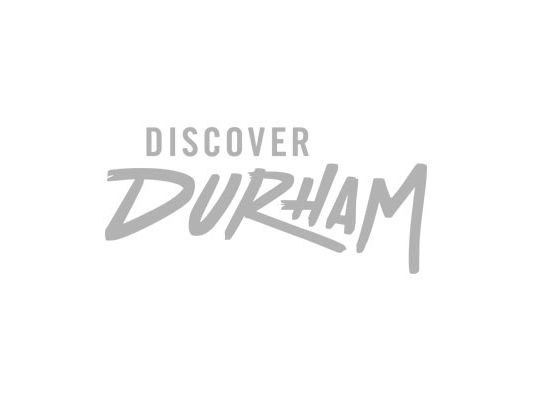 If you are looking at the comments, you'll see a theme: you have to go to a Bulls game! The "36 Hours..." piece was published with an eye toward events and activities available year-round, but if you're visiting between April and September, you should really consider a game. Here, you can experience the wholesome hometown fun of minor league baseball with the added excitement of seeing one of the most famous, and successful, teams in the league. Plus, the stadium is a) beautiful b) downtown and c) focused on local vendors. For more information, read our blog on the best ways to enjoy a Durham Bulls Baseball Game.
On Saturday night, if you're not at a game, cocktails and a concert sound like an ideal evening to me! If, say, you took my advice and dined at a taqueria last night and don't feel like checking out Little Bull's Mexican-American cuisine, keep it on your list for next time. Other excellent options on the fine-dining side include Durham's original downtown craft cocktail bar: Alley Twenty Six. There, you can order dinner and also enjoy some of the best cocktails in town. Maybe you skipped the seafood last night and realize you are missing out on the fresh-from-the-coast North Carolina fish and shellfish you can find in Durham: the whole fish at Gocciolina is a great go-to. If you have the benefit of time and forethought, make a reservation for seasonal plates and excellent cocktails at Littler, where you'll feel like you've crashed a dinner party at your most stylish friend's house. If you're traveling with a group, try a combo platter or two at Goorsha, where the Ethiopian flavors and convivial atmosphere will wow your friends.
To catch that concert, read our Music Lover's Guide to Durham to select your venue and find the perfect show. And, if a bit of bar hopping is in your future, you can learn more about The Bullpen, Durham's social district allowing open carry of to-go beverages from participating businesses within the district, using our blog post.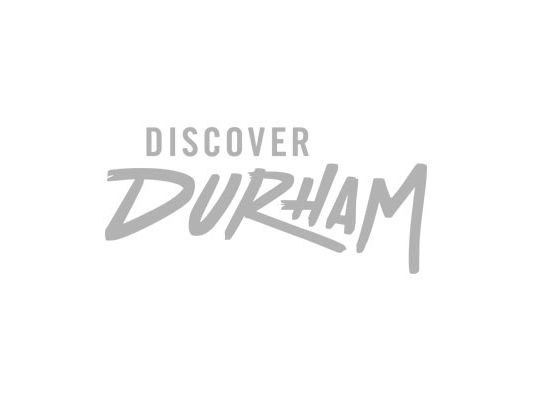 Sunday
North Carolina's Mountains-to-Sea Trail crosses north Durham by way of the Eno River State Park, so a hike really is a great way to immerse yourself in nature before the end of your trip. If you don't have time for a trek but still want to get in a little activity before getting in the car or on the plane, walk to Durham Central Park to watch the skaters and families at the skate park and playground, take a yoga class on the roof at The Durham Hotel or walk around the wall at Duke's East Campus with a coffee from Cloche Coffee.

Sunday brunch is a must. If you can't make it to Rose's, you could lounge in the lobby with breakfast at The Durham after yoga, eat your fill at Geer Street Garden's brunch buffet or pick up bagels at Isaac's Bagels.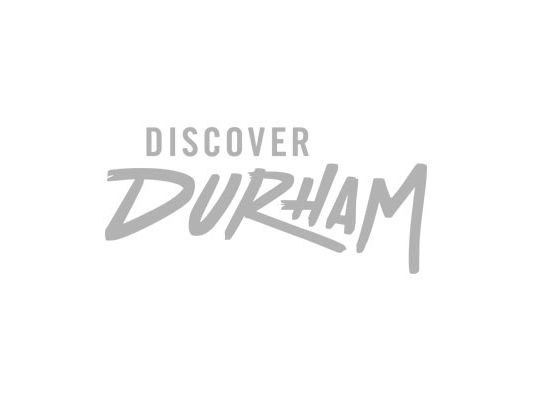 There you have it! There are so many amazing ways to spend a weekend in Durham, and I hope you'll take the New York Times's advice and choose to spend your next free weekend in our city.