Bull City on a Budget
Estimated Read Time:
4 min
You don't have to shell out the big bucks when you visit Durham. Here's our two cents on how to have fun and explore the Bull City on a budget.
Guess what? A day out in Durham doesn't have to break the bank. Whether you're a longtime Durhamite or planning a weekend trip, make sure these low- to no-cost stops are on your Bull City bucket list.

Explore a Museum (for free).
The St. Joseph's Historic Foundation is dedicated to preserving Durham's African-American heritage and Black history at the Hayti Heritage Center, a cultural and educational institution that houses community and artist space, and the Lyda Moore Merrick Gallery, the Rhythm & Blues Gallery, and the 450-seat St. Joseph's Performance Hall.
Take in exhibits at the Museum of Durham History, a 21st-century museum that uses stories about people, places, and things to foster curiosity and promote an understanding of diverse perspectives about the Durham community and its history. Little ones can explore the children's area stocked with blocks, train tracks, dress-up clothes and more. Admission is free, and the museum is open Tuesday through Sunday.

As its name implies, visitors to the Museum of Life and Science will find living animals, dinosaurs, bugs and ecosystems to explore and engaging hands-on science exhibits. While there is normally an admission fee to visit the museum, it's free to Durham residents on Durham Community Days.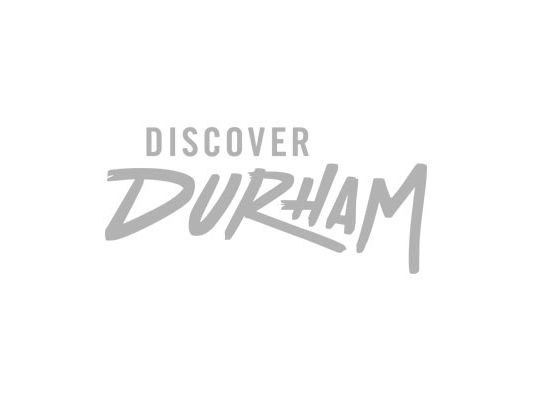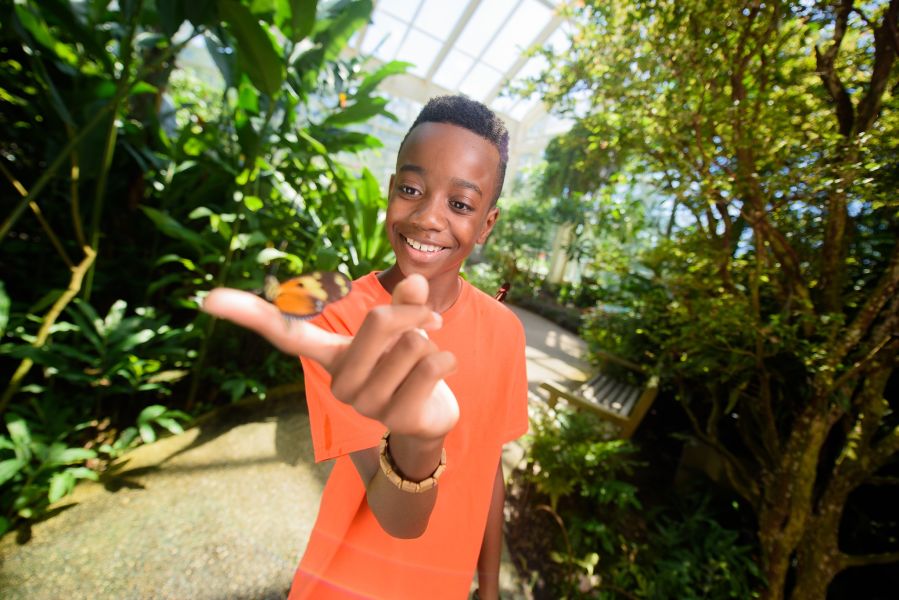 Housed in a boutique hotel, 21c Museum Hotel's galleries include thought-provoking collections. The works consist of modern and contemporary art from emerging and established artists. The museum is free and open to the public 24 hours a day, and guided tours are offered on Wednesdays at 5:30 p.m.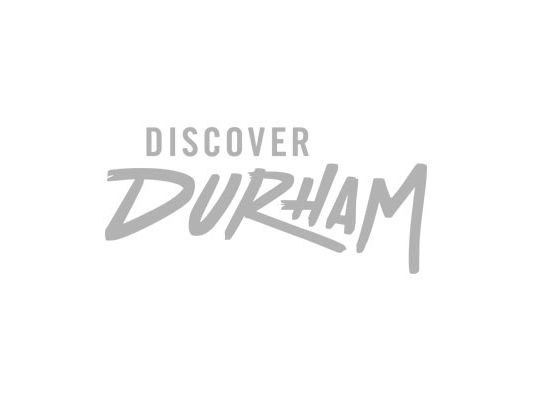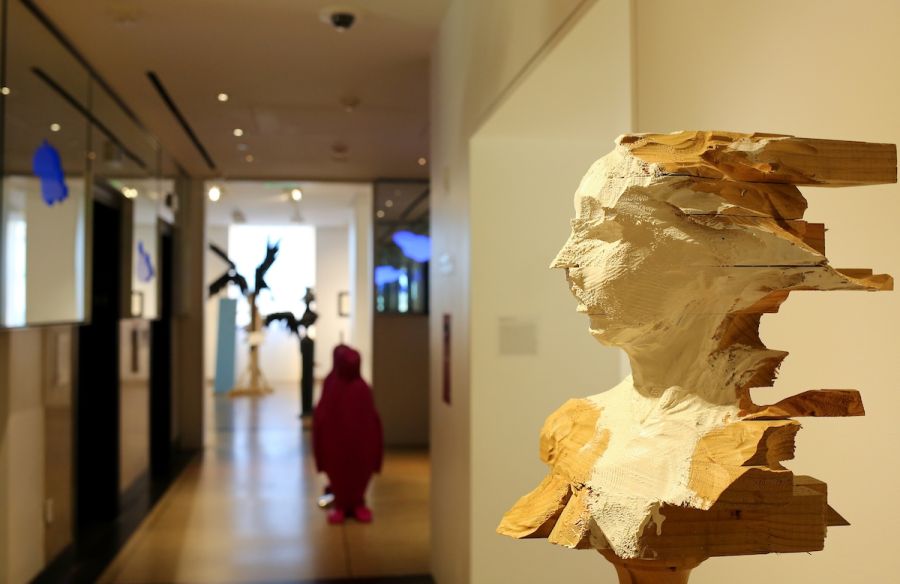 One of Durham's more unique museums is the V & E Simonetti Tuba Collection, one of the largest private collections of tubas in the world! It features tubas, information and ephemera, spanning more than 175 years. While you can see the tuba collection for free, appointments are required.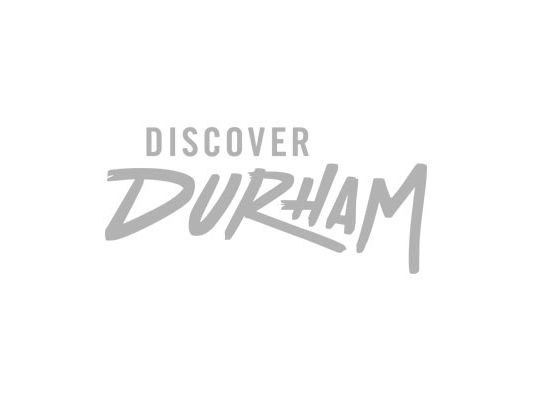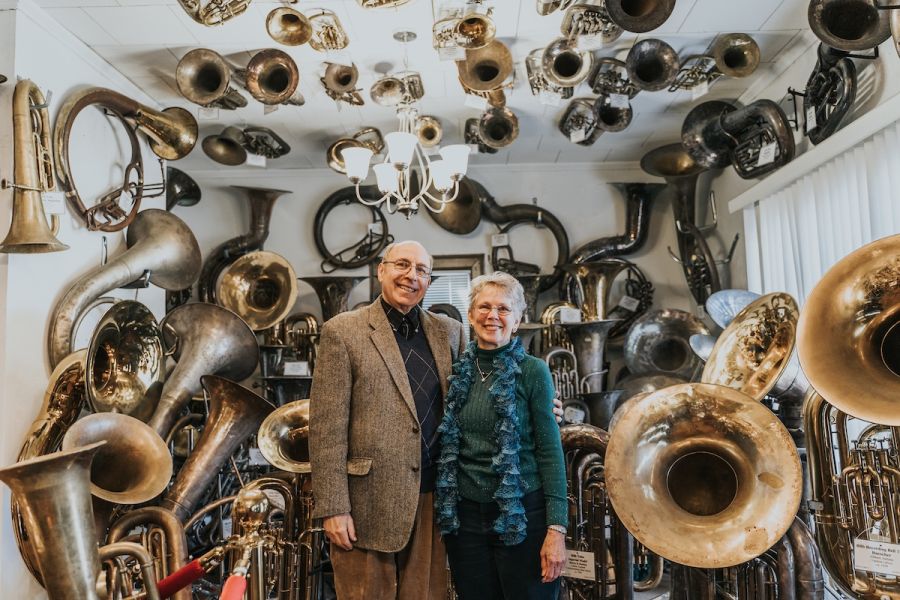 Visit a Historical Site.
At the Duke Homestead, visitors can tour the restored Duke family home, tobacco barns, original factory, farm and on-site museum, which showcases the beginnings of the tobacco industry and the empire founded by Washington Duke. The Duke family legacy is also visible at the American Tobacco Campus, where adaptive reuse has welcomed restaurants and startup businesses among the former Lucky Strike cigarette factory buildings.

The Civil War effectively ended in Durham at Bennett Place, which is also the site of the war's largest troop surrender. In April 1865, Union General William T. Sherman and Confederate General Joseph E. Johnston met at this homestead to negotiate the Confederacy's surrender. Today, the historic structures have been preserved, and the site and its surrounding grounds and trails offer an immersive experience.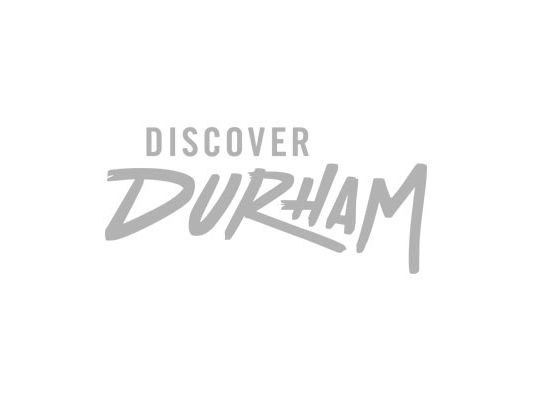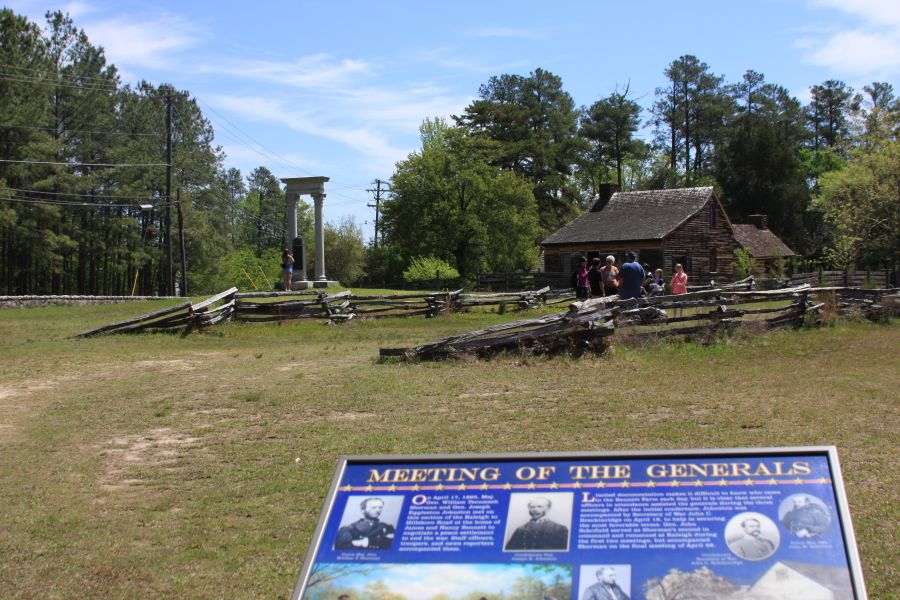 The past has been preserved at Historic Stagville, a 165-acre State Historic Site, entirely dedicated to teaching about the lives and stories of enslaved African Americans. Through careful research, Stagville documents the history of enslaved people and their descendants. At over 700 acres, it is the largest nature preserve in Durham. These historic grounds are free and open to the public for self-guided exploration. Guided tours at Historic Stagville are $2 for adults and $1 for children and seniors. Call ahead to confirm availability for guided tours.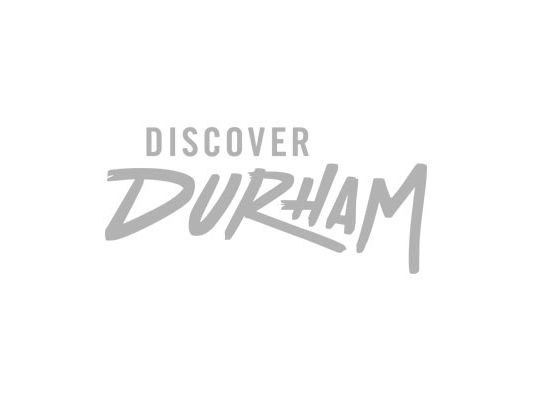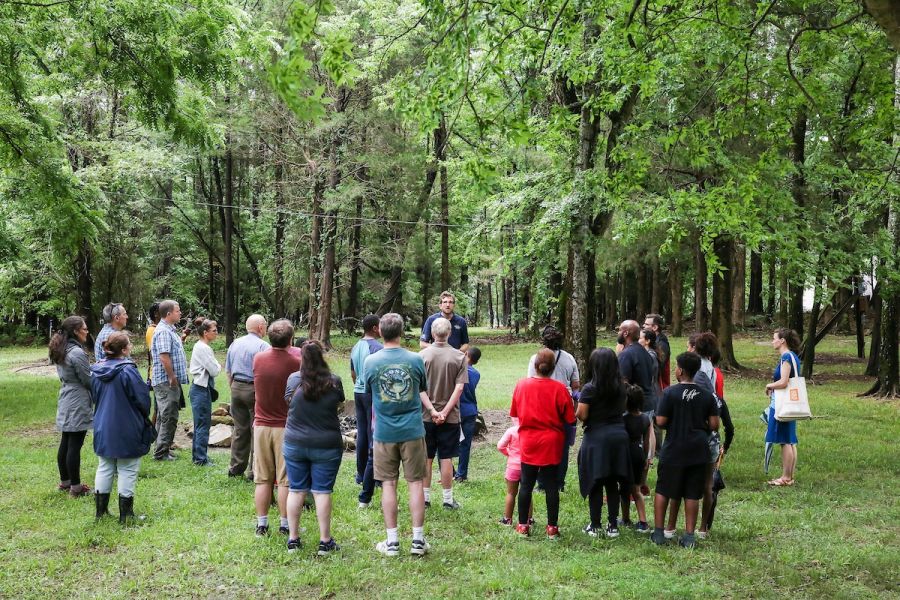 Tour Duke University.
Pack a picnic and head to Duke University's East Campus to grab a seat under a shady tree before touring the grounds, which feature Gothic stone buildings that date to the 1920s. Then, head toward West Campus to marvel at the historic Duke Chapel.

Thanks to a generous gift made in June 2022, the Nasher Museum of Art at Duke University is free to visit. Featuring fine contemporary art and rotating exhibits as well as a collection of classical antiquities from Europe, Africa and the Americas, it is a must-see for art lovers and history buffs alike. Open Tuesday through Saturday from 10 a.m. - 5 p.m. and Sundays from 12 - 5 p.m.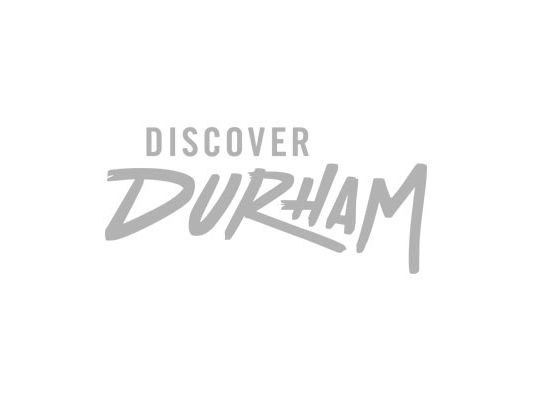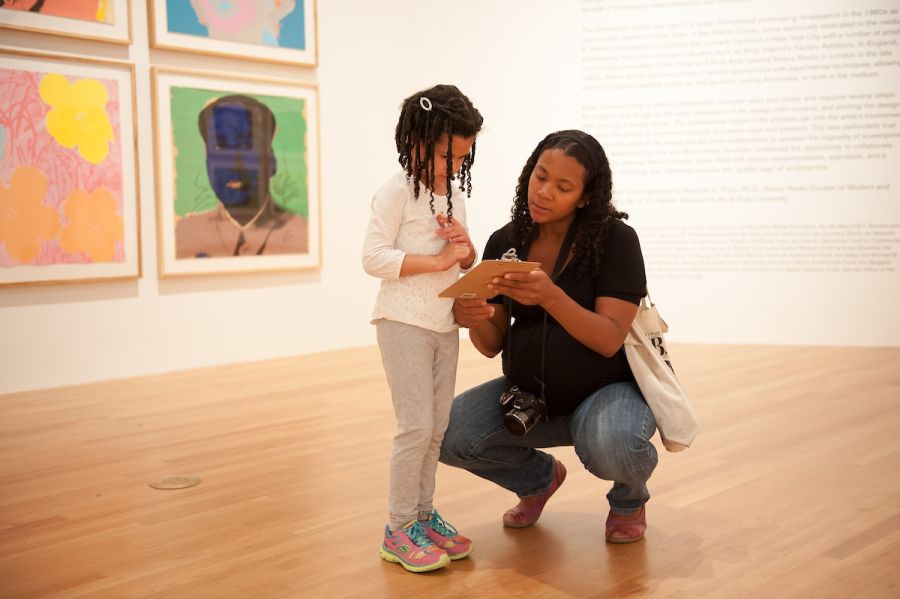 Highlighting decades of achievements, the Duke Basketball Museum and Sports Hall of Fame will captivate any fan. With 24 conference titles, as well as numerous trophies, videos and memorabilia, the Duke Basketball program's rich history is all on display here. Learn more about the Blue Devils and hall-of-fame coach Mike Krzyzewski. The museum is open Monday - Saturday from 10 a.m. to 4 p.m.

Nearby, Sarah P. Duke Gardens is free and open daily. The gardens come alive in the spring when all 55 acres are filled with birds and blooms. Plant sales are held several times a year, so you can pick up some blooms for your home. Guided tours are offered on foot or by trolley and must be reserved ahead of time online. While you're near campus, be sure to take a stroll down Ninth Street, where students can often be found cheering on the Blue Devils over beers at Dain's Place or Burger Bach or enjoying breakfast at Monuts or Elmo's Diner.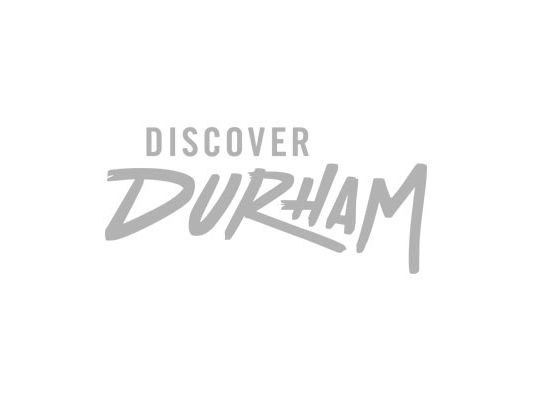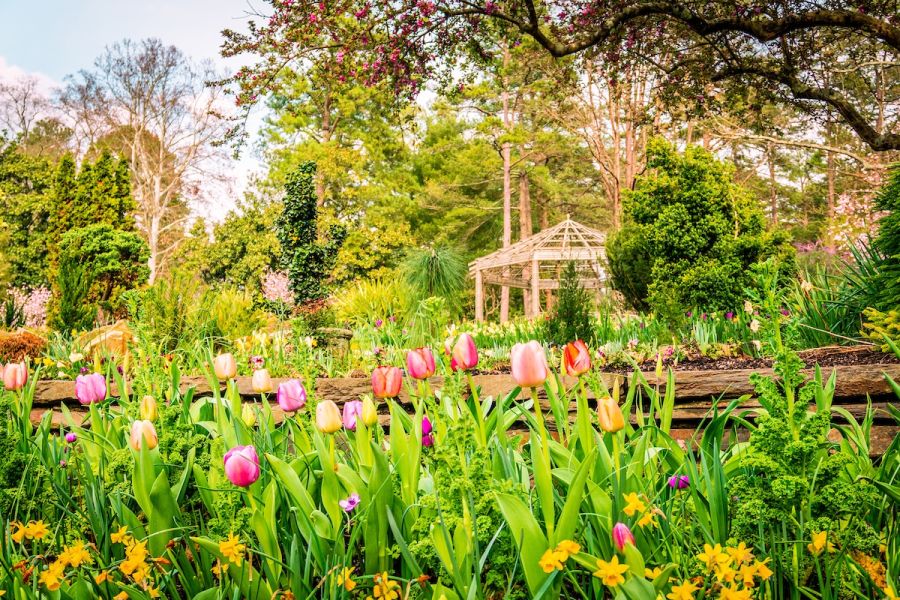 Engage in the Arts.
Durham is full of art galleries that showcase creatives year-round. Every third Friday, the downtown area comes alive to host the Durham Art Walk & Gallery Crawl, a free event where you can enjoy live music and dance performances, inspiring gallery showings, studio tours and more.
Check out our Public Art & Inspiration Guide for larger-than-life murals that honor a variety of people and causes that have shaped the city.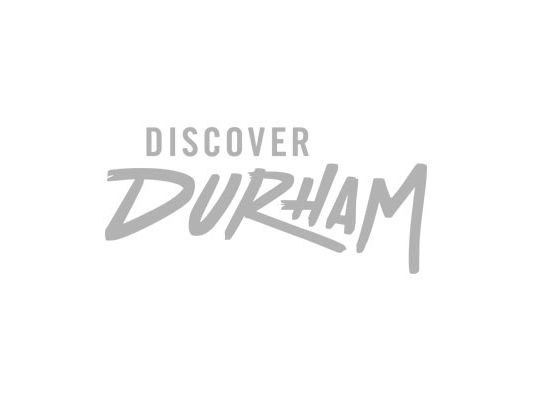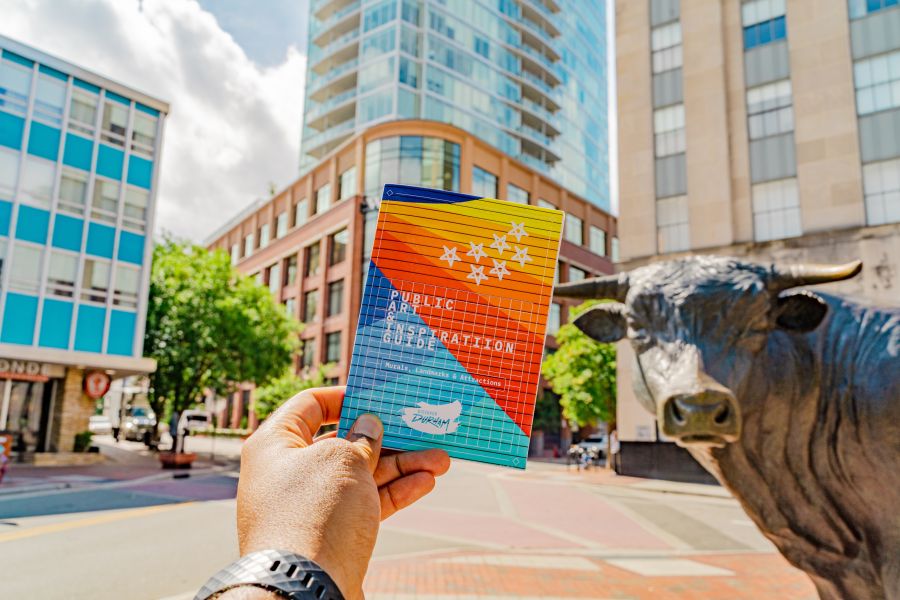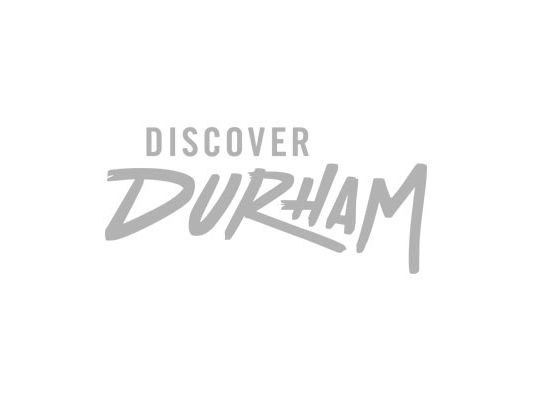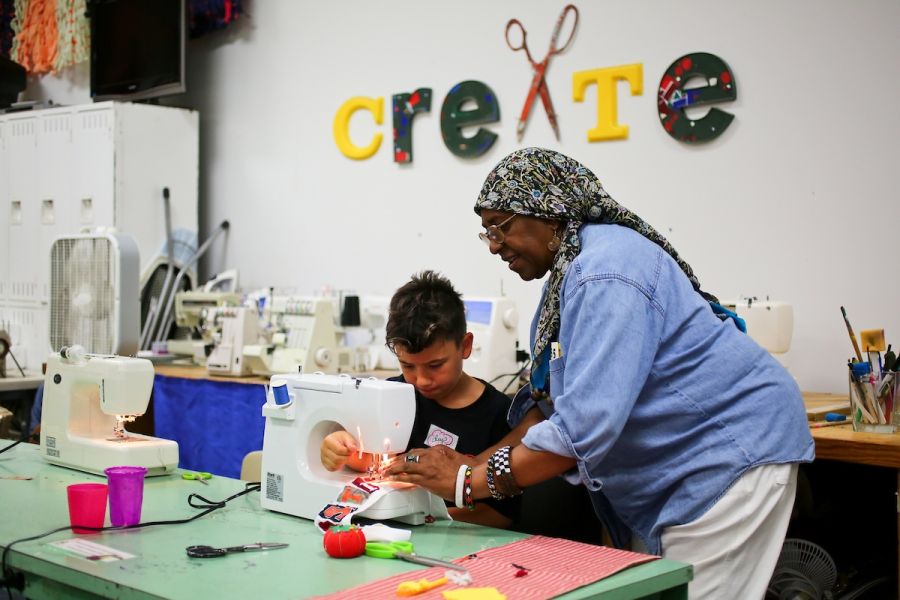 Plan an Outdoor Adventure.
There is no shortage of opportunities to get in touch with nature in Durham. Whether you love hiking, biking, fishing or camping, our parks provide space to recreate and enjoy the great outdoors year-round.

While first and foremost a teaching and research area, Duke Forest is also open for hiking, picnics, nature study and fishing. The natural trails provide a convenient and relaxing escape from the city and offer stunning glimpses of wildlife.

The American Tobacco Trail provides an accessible, partially paved foray into nature that follows a former railroad line. The trail extends well into neighboring Chatham and Wake Counties (the Durham portion is 11 miles long) and traverses many of Durham's neighborhoods. It's open daily from 8 a.m. to sunset.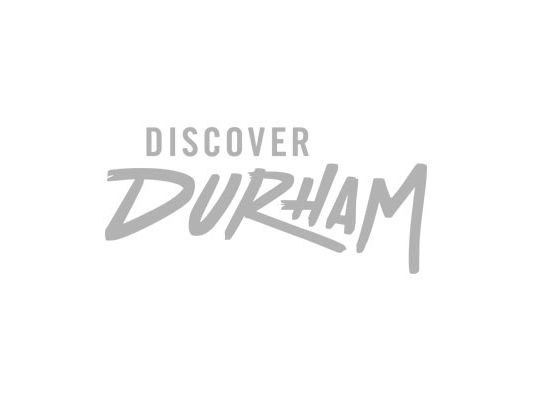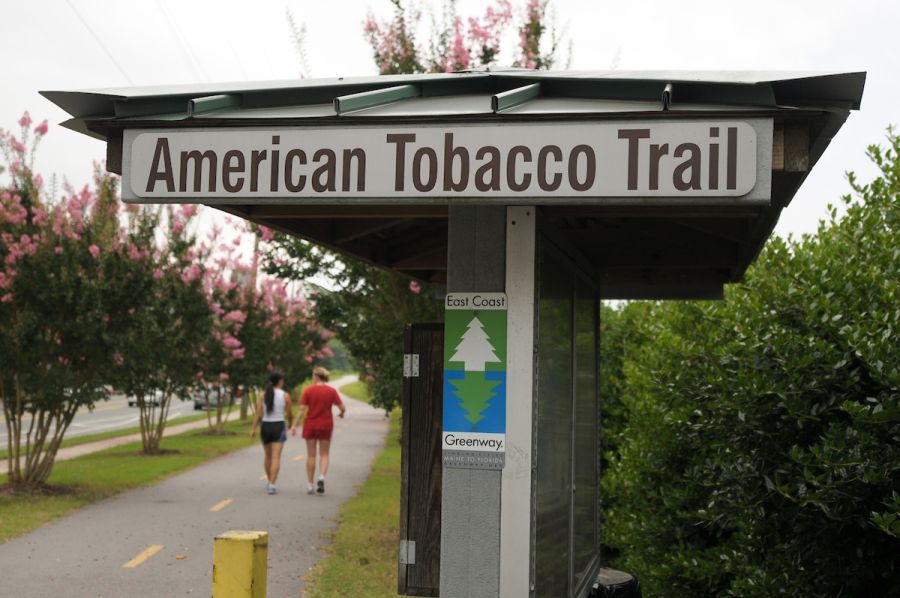 Just 10 miles from downtown, Eno River State Park offers terrific access to nature. The river winds through miles of hills and bluffs and is ready to be hiked and enjoyed from one of five access points. You can take a photo from the iconic suspension bridge, picnic at one of the picnic tables, go fishing, or relax by the water. For a modest fee, you can extend your stay and take advantage of the campgrounds.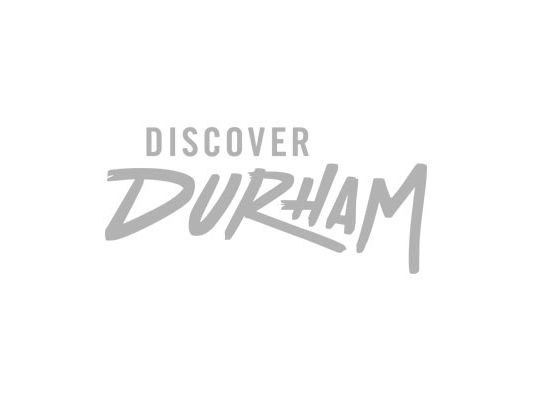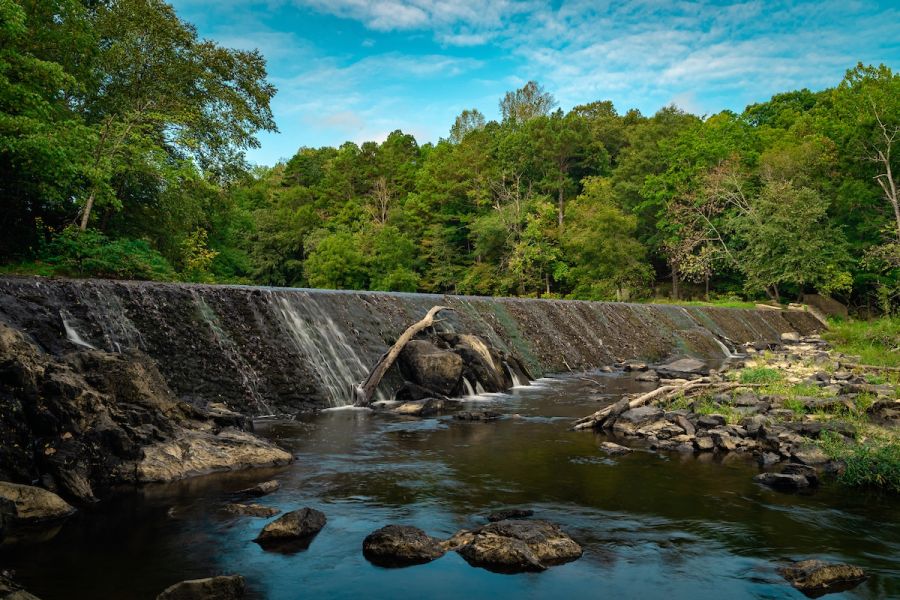 Learn about Lively Libations.
Boasting local ingredients and fresh flavors, Durham's award-winning coffee shops, breweries and distilleries are a great way to wrap up a day of discovery. Need a caffeine boost? Take a class with Little Waves Roasters to learn more about what makes those tiny beans so delicious.
Hopheads will rejoice at the array of flavor profiles offered by Durham's beer crafters. Don't miss standbys like the Carver, Fullsteam's sweet potato ale, or Ponysaurus Brewing Company's bright Biere de Garde, before you see what seasonal fruits have made it onto the menu at Bull City Ciderworks. The great news is there are no wrong choices – and a taste of the South is no further than the nearest brewery. Here's a roundup of all of the Bull City's breweries.
Ready for something stronger? Take a tour at Mystic Farm and Distillery or cocktail crafting class at Durham Distillery for a behind-the-scenes look. Or, just relax and enjoy a refreshing cocktail while you reflect on all of your new memories.