Best On-and Off-Campus Hotspots: North Carolina Central University
Estimated Read Time:
3 min
We tracked down an NCCU grad for the scoop on where to go and what to do on and off campus.
Whether you're a new North Carolina Central University student, an Eagle returning to the nest, or a prospective student considering your options, there's plenty to do, see, and experience on and off campus.
Discover Durham connected with Erim Akpam, NCCU alumna and proclaimed Eagle for life, to bring you a quick-start guide to some of the hidden gems around the sloping hills and verdant green.
NCCU TV Studio
501 E. Lawson St.

Built in 1974, the TV Studio has humble beginnings. With an unremarkable brown door down a side-hallway of the Farrison-Newton Communications building, you might at first have mistaken it for a closet or study room. Now, after almost $2 million in renovations, the sleek glass window and bright letters announce the space the moment you step into the building's lobby. You'll find a state-of-the-art television broadcasting studio with a control room, mounted cameras, stage lights, and miles of cable connecting everything. If you've ever wanted a peek behind the scenes of a news show, this is the place to go. You can learn everything from control room etiquette to video editing to the surprising amount of nuance that goes into running a teleprompter. Schedule a tour as a visitor, or sign up to volunteer and learn the ropes of becoming the next media mogul if you're a student.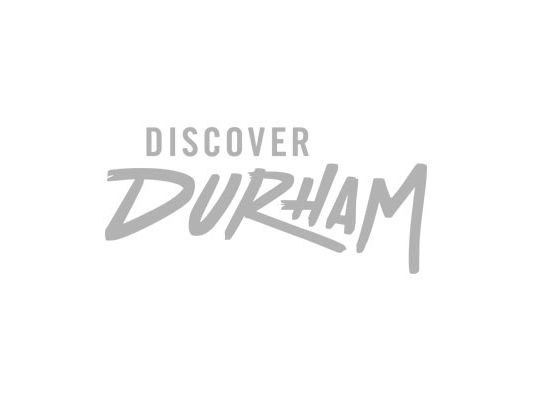 Shepard Library
1801 Fayetteville St.
You've probably been to the library, but have you found all its hidden treasures? Browse through the large selection of fiction and graphic novels or take a power nap on the large couch in the Information Science Library. Need to take a break? A life-saver for off-campus students and visitors, there's a hidden break room with a sink, a microwave and a full-size refrigerator where you can relax with a plate of food or grab a snack from the vending machine.
Edwards Music Building
698 E. Lawson St. #500
Crafted with musicians in mind, the Edwards Music Building is full of practice rooms for aspiring pianists and other budding virtuosos. Walking through the halls, you'll find the walls lined with encouraging words from teachers, inspiring students to push through self-doubt and believe in themselves. There's also a "secret passage" connecting one floor to the Art building, where you can see student art on display on the first floor.
530 Foster St. #130

If you haven't tried the iconic southern staple of chicken and waffles, you may be wondering what makes it so special. When you try Dame's Chicken and Waffles, you'll understand. Their combination of crispy chicken, fluffy waffles, caramel drizzle, and sweet schmears make a perfect meal for any time of day. Not sure where to start? Try their light brown leghorns complete with four drumsticks and a side of your choice.
2050 Chapel Hill Road
On a mission to help the environment through upcycling, the Scrap Exchange is a creative reuse center with a treasure trove of arts and crafts supplies. You can find beads, yarn, paper as tall as you are, PVC pipes, scrapbooks, and anything else you can imagine. If you have a creative or artistic side, you'll feel like a kid in a candy store. Best of all, it's extremely budget-friendly, with entire bags of craft supplies often totaling under $5.
341 W. Main St.

As the name suggests, it's a place to "be you." With complimentary Wi-Fi and dozens of conveniently placed outlets, it's the perfect place to meet a friend for lunch, get some work done between classes, or just relax with some good music. Black-owned and operated, the restaurant also actively supports the community, sponsoring a variety of local projects and using proceeds from retail coffee sales to fight food insecurity. If you're not a coffee person, there are also breakfast and lunch options and a good selection of hot drinks to choose from.
621 Foster St.

A throwback to coin arcades of decades past, you'll find everything from Dance Dance Revolution to Mortal Kombat and pinball. If arcade games aren't your speed, console games are free to play, and you can try out games on an NES and other classic game systems. The woodfired pizzas come with a variety of unique toppings, like barbecued chicken, and the full-service bar has a selection of wines, liquors and other drinks. Best of all? The popcorn is free, and there's Wi-Fi aplenty. If you're 21+ and like games (or great pizza), you'll have a great night out at Boxcar.
Whether it's on-or off-campus, we hope you enjoy exploring Durham and join Erim as an Eagle for life. Go Eagles!