A Guide to Sarah P. Duke Gardens
Estimated Read Time:
6 min
Here's everything you need to know to navigate one of the most beautiful gardens in the U.S.
Nestled in the heart of Durham lies a 55-acre botanical wonderland where the hum of cars and traffic disappear, birds serenade visitors from treetops, and streams flow alongside pathways connecting people to more than 2,500 colorful plant species. Over 600,000 people visit Sarah P. Duke Gardens every year to experience an artful expression inspired by nature and to enjoy hours of discovery, exploration, and inspiration.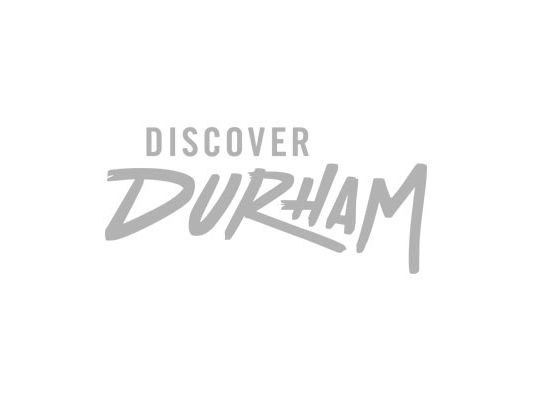 General Information
Location: 420 Anderson Street Durham, NC 27705
On the West Campus of Duke University (adjacent to the iconic Duke Chapel and the campus' surrounding neo-Gothic architecture)
Hours: Duke Gardens is open daily from 8 a.m. to dusk

Admission: Free
Bathrooms: There are bathrooms in the Doris Duke Center open from 9 a.m.to 5 p.m. daily. There are also bathrooms in the Terrace Gardens and the Asiatic Arboretum, which remain open later in the day.

Parking: Duke University Parking & Transportation charges $2 per hour for parking at Duke Gardens from 8 a.m. to 7 p.m. all seven days a week. The pay-to-park lots routinely fill up by 10 a.m., especially on weekends.
To pay for parking, you can use the mobile phone app Pay By Phone and enter location 3109. WiFi is often not strong in the parking lots, so it's best to download the app and create your account before heading to the Gardens, to speed up your parking purchase. Also, there is one machine which will accept cash, but it does not provide change.
Food: The Terrace Café is located in the Bartter Family Terrace House. The menu varies but usually includes a variety of salads, sides, sandwiches, cold beverages, coffee, snacks, ice cream and gluten-free options. The café closes each year in mid-November for the winter season and typically reopens in late March.
The Adventure Begins
Start your adventure at the kiosk by the Gothic gates, where you can pick up a map and visitor guide to assist you in your walk through the various gardens. Guided tours are available by reservation Tuesday - Friday, March - November. Reserve in advance as tours fill up early.
The color-coded map highlights the Historic Gardens, the H.L. Blomquist Garden of Native Plants, the W.L. Culberson Asiatic Arboretum, and the Doris Duke Center & Gardens — the four main areas of Sarah P. Duke Gardens. All of these stunning areas have diverse and colorful flowers and plants for you to explore.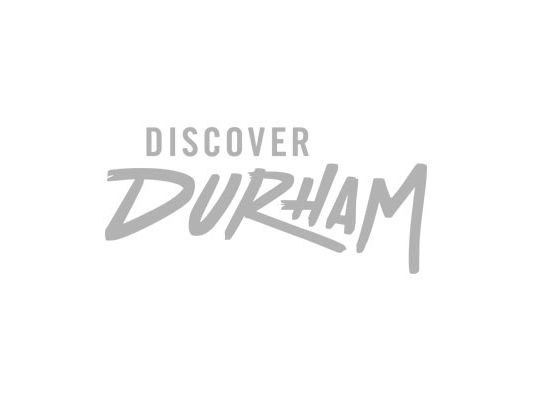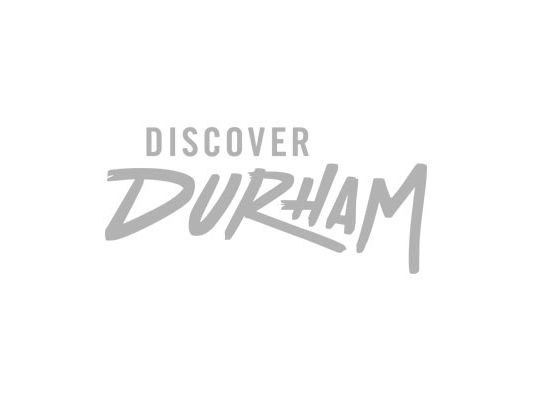 The Historic Gardens
After you pick up your map, walk through the Gothic gates and down a pathway widely known for its vibrant pink cherry blossoms in the spring. The pathway leads down to the Rose Garden, which features heirloom roses, ornamental grasses, palms, perennials, and succulents. In the center of the garden, you can't miss the iconic Roney Fountain, a stunning garden centerpiece over a century old that was recently painted an exquisite deep green.
Continue walking southwest down the perennial allée to see the famous Terrace Gardens and relax under a more than 80-year-old pergola. The Terrace Gardens' beds are filled each season with combinations of bulbs, annuals, perennials, ornamental grasses, potted plants, and scree gardens. In the summer, the fish pool is filled with hardy and tropical water lilies, and the koi fish are always popular with visitors. Bring lunch and picnic in one of the wide-open green spaces in the Historic Gardens, or visit the seasonal Terrace Café for snacks. (Please check the café's website for updated hours of operation before your visit.)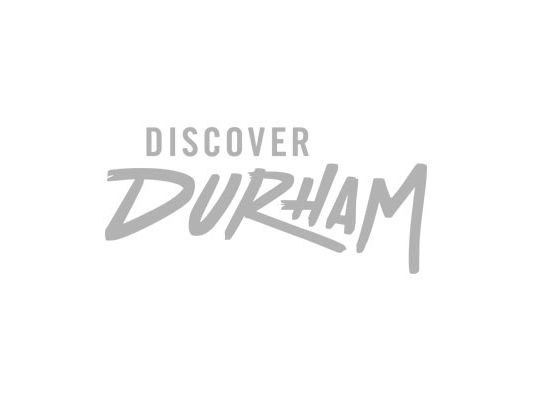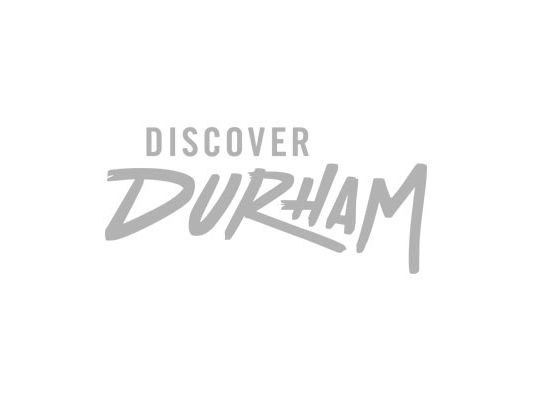 W.L. Culberson Asiatic Arboretum
Named for Duke Professor and former Duke Gardens Director William Louis Culberson, the Asiatic Arboretum is an 18-acre collection of plants representing the wealth of floral diversity in Southeast Asia.
As you explore the Arboretum trails, you'll find many garden favorites — Japanese maples, irises, peonies, ginger lilies, and cherries — as well as a host of less familiar but equally interesting and ornamental species. Hidden in this area, you will also find one of the nicest Japanese-style bathrooms. (You should check it out even if you don't need to use the bathroom!) Stop by the Pine Clouds Mountain Stream, a dramatic new Japanese Garden, featuring a recirculating stream and waterfalls, and make sure to walk across the Meyer Bridge, a popular arched bright red bridge surrounded by bamboo.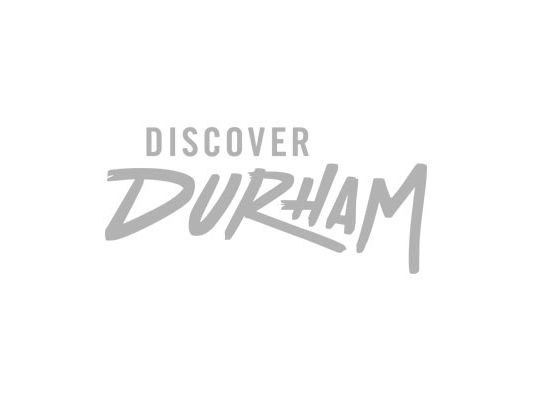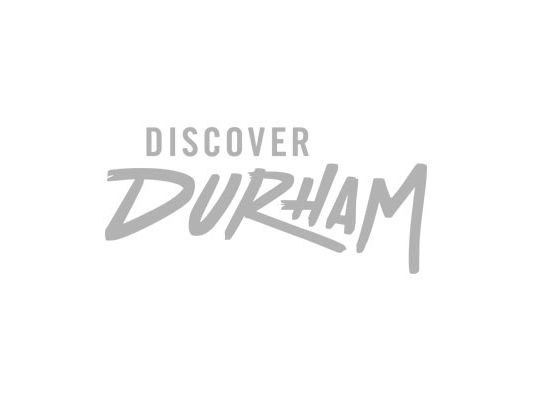 H.L. Blomquist Garden of Native Plants
The 6.5-acre H.L. Blomquist Garden of Native Plants is filled with more than 900 species and varieties of regional native plants. Many of them found a home in this garden after approved plant-rescue operations from land-facing development. Dedicated in 1968, the garden honors Professor Hugo L. Blomquist, the first chair of Duke University's Department of Botany and an authority on Southeastern flora.
Relax quietly by the bird viewing shelter to see a host of bird species attracted to the nearby feeding station. Walk down the new boardwalk, check out the Piedmont Prairie, and learn about rare and endangered plants at the Steve Church Endangered Species Garden.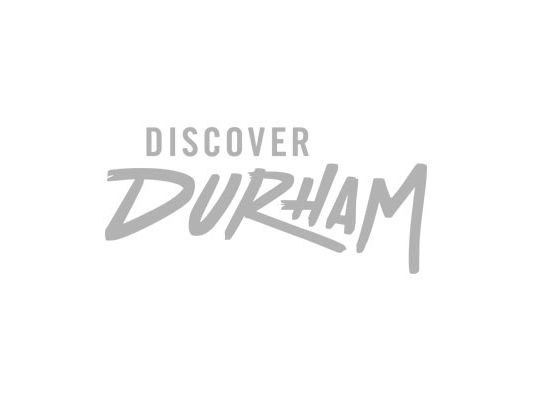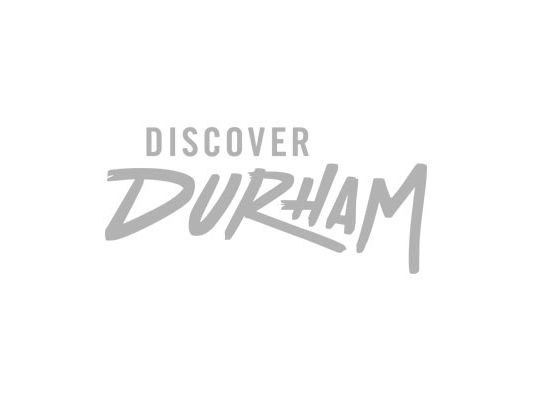 Doris Duke Center Gardens
Head through the backdoors of the Doris Duke Center and prepare to get lost in botanical wonders. The Virtue Peace Pond features an extensive collection of hardy and tropical water lilies, lotuses, and marginal water plants. Inspired by England's many white-flowered cottage gardens, the Page-Rollins White Garden adjoins the Angle Amphitheater, the setting for many weddings and special events.
Stroll through the Woodland Garden to the Charlotte Brody Discovery Garden, where you can learn about organic vegetable and fruit gardening as well as water management through rain gardens. Children will enjoy sitting on tree stumps in the story circle and watching the chickens. Check the garden's events page to see programs and resources for adults, children, and families.

You probably won't be able to visit every extraordinary attraction Sarah P. Duke Gardens offers in one day, and that's okay. Seasonal plantings ensure that each visit is an entirely new experience, so go ahead a plan another trip!