Visitor Info Center
Your discovery of Durham begins here.
Discover Durham invites you to visit our Visitor Info Center, a space committed to the celebration of Durham's history and future.

Located in the historic Trust Building in downtown Durham, the structure was the tallest building in North Carolina when it was constructed in 1905. It's also the city's first multi-story office building.

Our location at 212 W. Main St. # 101 is spacious and well-equipped, with abundant natural light, tall ceilings, and interactive touchscreen displays.
The renovated space represents a renewed commitment to creating multisensory experiences for both guests and community members. Stop by, hang out and stay awhile — this space is yours.
VISITOR INFO CENTER
ADDRESS: 212 W. Main St. #101 Durham, NC 27701 (Downtown Durham, I-85, Exit 177)

HOURS: Tuesday - Saturday from 10 a.m. - 5 p.m.
PHONE: 919-687-0288 or 1-800-446-8604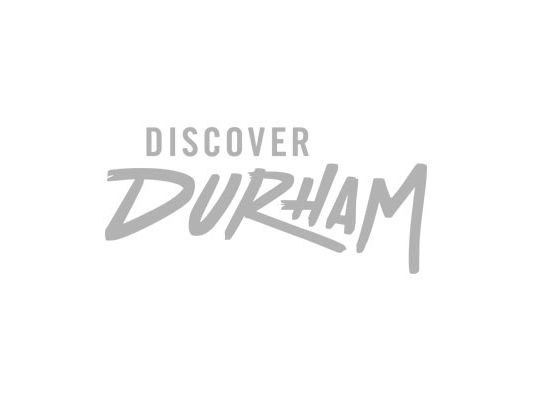 Here are just a few of the reasons you should visit our Visitor Info Center:

1. Get personalized recommendations from a Durham Destination Expert
While local Durhamites are friendly folks, the Destination Experts at the Durham Visitor Info Center are truly the authorities on Durham. Whether you need help finding something to do or discovering how to get there, the experts will set you on the right path.

2. Plan your visit with interactive tools
Get inspired to explore everything the Bull City has to offer. Orient yourself with our interactive touch screens and digital displays. Use tablets to check out what's happening in Durham on social media, watch videos or learn more about specific Durham destinations. If you're looking for something to take with you, choose from several free printed publications, including maps, guides, walking tours and more.

3. Pick up hard copies of maps and guides to help you navigate Durham

Everywhere you turn in Durham, something exciting is happening. Whether you're hoping to explore the bustling streets of downtown or check out all the murals around the city, we'll make sure you don't miss a thing. Stop by the Visitor Info Center for printable maps of Durham to help you explore and dining, shopping, and Public Art & Inspiration guides to help you experience the city to the fullest.
4. Relax and recharge with free Wi-Fi and outlets
Finding free Internet access can be a challenge while traveling. The Durham Visitor Info Center provides free wireless internet and a recharging station for guests. If you just need a place to hang out after an afternoon spent exploring Downtown Durham, feel free to relax on our couches, refill water bottles or use the restrooms.

5. Remember your trip with Durham postcards
The Durham Visitor Info Center is one of the only places in town that regularly carries a variety of Durham postcards. Mail a postcard to Aunt Edna in Peoria and tell her about a wonderful trip to Durham.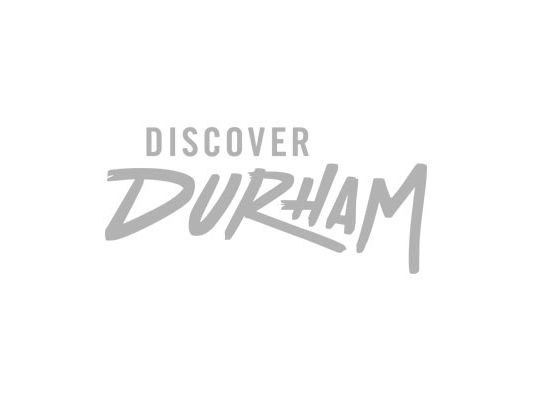 Seriously, we love visitors. Stop by and see us sometime.

Email visitorservices@discoverdurham.com with any questions or comments and you'll get a response within one business day. Also, help yourself to the maps and guides outside the front door of the building.