The Music Lover's Guide to Durham
Estimated Read Time:
8 minutes
From intimate concert venues to historic halls and pop-up performances, Durham's live music scene has grown from its historic roots planted by local icons of jazz, hip hop, funk, indie and more.
Posted By Kristin Bedinger
Durham's music scene is about more than just a few touring acts stopping at a venue or two; it's a tradition built on decades of influence from musical giants across genres. Any weekend, you'll find Broadway performances, major hip-hop concerts, soulful jazz shows and rocking indie bands. From elegant theaters and outdoor venues to crowded shows at tiny clubs, there's plenty of live music in Durham for the music-focused visitor to explore in the Bull City.
1. Appreciate Durham's Musical History
Durham's magnetism for performing musicians and their fans is built on decades of influence by iconic artists and creatives who proudly have ties to the Bull City.
Now operating for over 30 years, Merge is an iconic label whose artists have shaped American indie rock. Founded by Mac McCaughan and Laura Ballance of Superchunk, Merge operates out of offices in downtown Durham and its artists, currently including Hiss Golden Messenger, A Giant Dog, Fruit Bats, Neutral Milk Hotel, Destroyer, The Mountain Goats and more, regularly play and attend concerts in Durham.
North Carolina is well known as the home of influential Jazz musicians like John Coltrane, Thelonious Monk and Nina Simone. That tradition is alive and well in Durham. Since 1979, the Jazz Studies Program at North Carolina Central University, one of the premier university programs led by giants like Branford Marsalis and Lenora Helm Hammonds, holds tremendous influence with its commitment to shaping the futures of aspiring musicians and preserving the integrity of the great art form. You'll often see NCCU students and their instructors playing together at venues, bars and restaurants around the city.
Hip Hop History
In the 50 years since the birth of hip hop, Durham has been home to numerous artists who have shaped the genre. Durham-based rap group Little Brother celebrated the 20th anniversary of their album, "The Listening" with a downtown block party in the fall of 2023. Grammy-winning music producer 9th Wonder is a member of the North Carolina Music Hall of Fame and a professor at NCCU and Duke University. The history runs deep, all the way back to 1968 when Durham-born Pigmeat Markham released what might just be the first rap song. Hillside High School alumna Rapsody has earned Grammy nominations in recent years and Kane Smego, DJ Skaz Digga and others boast ties to the Bull City.
Award-Winning Icons
Between Grammy nominees, Hall of Famers, and legends in their own right, there are truly too many influential Durham musicians to try and name them all, but that's the point. We've got murals celebrating them, a hometown anthem and worldwide superstars Sylvan Esso bringing their "Greatest Show on Dirt" to a creative Durham venue, to highlight a few.
In 2023, the Durham-born "Queen of Funk" Betty Davis is set to be inducted into the North Carolina Music Hall of Fame. She joins nine others with ties to Durham, including another queen – "Queen of Gospel" Shirley Caesar.
The best way to get to know Durham's music scene is to get tickets to a concert, step into an intimate venue or stumble upon an outdoor performance. Here are our recommendations for how to do just that.
2. Score Tickets to Top Concerts at Tasteful Theaters
Fans can enjoy a one-of-a-kind experience with even the biggest shows at Durham's historic theaters and top-rated performing arts centers.
Sleek and modern, DPAC is the premier performing arts center in Durham, consistently earning top rankings nationally. DPAC is your go-to for concerts from global music artists and touring Broadway productions. This year marks its 15th anniversary, and music lovers can look forward to appearances by acts from Lake Street Dive to Bush to Elvis Costello or David Foster and Katherine McPhee.
Since 1926, this historic theater in the heart of downtown Durham has been celebrating the arts as a movie theater and stage for shows and concerts. Music lovers gather to see performances from local acts as well as touring acts like The Guess Who, A.J. Croce, Donna the Buffalo, Trombone Shorty and more.
Located on Duke's East Campus, Baldwin Auditorium is one of the top small venues for classical music in the Southeast. Its acoustics and intimate seating make for an unparalleled opportunity to experience the music of artists who need little to no amplification.
3. See Your Favorite Bands in Intimate Venues
Durham's small venues are the place to look for big names in laid-back, cool atmospheres.
A small venue in a former cotton mill, this concert hall has an industrial vibe and hosts acts across genres. With Parts & Labor serving upgraded bar food just next door, and a covered patio attached, you can start and end your evening all in the same hip spot.
At this gritty, intimate venue downtown, you're equally likely to be one of a lucky few to see a popular band up close and personal, to discover your new favorite band, or to meet new friends singing YOLO karaoke or watching a drag show performed by the House of Coxx, Durham's drag house. Either way, you'll find a space committed to inclusion, equity and amplifying marginalized voices.
This former produce distribution warehouse is now a raw, versatile space committed to the arts. Dance parties and music performances abound, along with events of all kinds.

Perhaps the smallest venue in the city, Duke Coffeehouse is a student-run music venue and study space hosting experimental & independent music, dance parties, film screenings, poetry readings and more for Duke students, faculty and the community.
This South Durham space is dedicated to providing the best in jazz education in the region, offering educational programming for all ages as well as over 100 events per year at its Sharp 9 Gallery Jazz Club. Here, you'll see jam sessions from local artists as well as concerts from local and regional performers.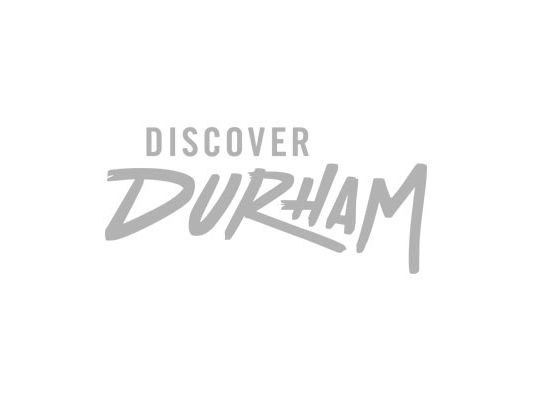 4. Restaurants and Bars with Live Music in Durham
Durham's bars and restaurants are constantly evolving and adding to their programming. This is by no means a comprehensive list, but a few that host reliable and longstanding musical acts to accompany your night out.
Durham's original craft cocktail bar hosts regular live jazz and other musical performances. Count on Jazz Brunch from noon to 2 p.m. every Sunday and follow their socials and our event calendar for additional pop-up performances.
Downtown's Beyu Caffé offers refined southern cuisine for breakfast and lunch, as well as occasional live jazz and Latin music performances. Keep an eye on their schedule for dates.
Enjoy live blues and bluegrass music every night at the Blue Note Grill while enjoying a plate of classic North Carolina pulled pork barbecue.
Enjoy live music with your expertly made cocktail at this upscale basement bar. See local Jazz luminaries perform together on Tuesdays as well as periodic performances throughout the week.

The Durham Hotel's iconic rooftop is the place to be for sunset views, and you can catch live music performances by local acts throughout the year.
5. Relax at Outdoor Performance Venues
From festivals to free concerts to picnics in the park, Durham's outdoor venues bring energy into our public spaces.
Generally held from May to September, the American Tobacco Campus hosts American Tobacco Music on the Lawn, a free concert series featuring both regional and national artists, hosted by Duke Arts.
Also presented by Duke Arts, Music in the Gardens is a summer series in the gorgeous botanical garden on Duke's campus where guests are welcome to bring their own lawn chairs, blankets, picnics and beverages (yes, beer and wine are permitted) to enjoy while taking in musical acts across many genres.

As the meeting spot for yoga in the park, both the Durham Farmers' Market and Durham Craft Market, Durham Central Park is the epicenter of outdoor entertainment in Bull City. Don't miss the PLAYlist Concert Series on the first Friday of each month, May-October, as well as many other festivals and events throughout the year.

One of Durham's many DIY creative spaces, this 11,000-square-foot indoor-outdoor space is regularly booked with dance parties, DJs and eclectic entertainment.
In the heart of one of the nation's largest research parks sits Boxyard, an innovative dining and entertainment space that's packed with local vendors and retailers drawing crowds from miles away to experience some of Durham's top barbecue, local beer, a great wine selection, baked goods for people and pups, and musical acts and community events booked most nights of the week.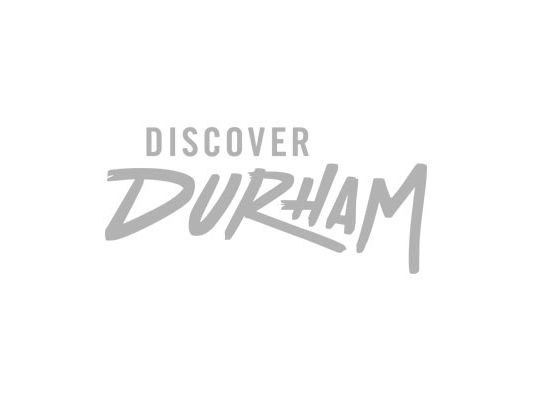 6. Attend One-of-a-kind Music Festivals
Durham's festival scene spans decades and genres, celebrating the diverse culture and heritage that makes up our city's communities, preserving musical traditions and looking to the future with experimental sounds.
The blues are on full display at Durham Central Park each May with soulful performances and brewed accompaniments by North Carolina craft breweries (we're talking full 12-ounce pours, too)! This annual festival benefits local Durham charities and programs.
The annual Festival for the Eno is the place to be on 4th of July weekend in Durham, with more than 70 bands across four stages, a craft market, an international food court and of course, plenty of fun along the Eno River.
Electronic music lovers converge in Durham at The Fruit each October for a weekend of dance, forward-thinking pop and experimental music from around the world.
For more than 50 years, Durham Parks and Recreation has gone all out with this FREE, family-friendly, all-day festival celebrating African and African American culture, history, arts and traditions. Daytime entertainment from local acts and youth ensembles progresses into well-known headliners (especially for hip-hop enthusiasts) as the sun sets. Past performers have included KRS-One, Juvenile, Biz Markie Dru Hill ... you get the idea.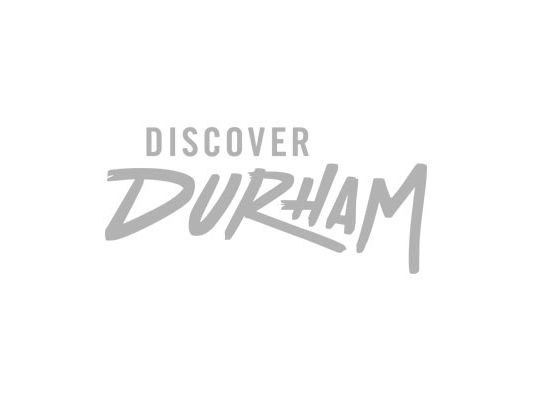 7. Take Home a Treasure From a Durham Record Store
As a creative city home to record labels, musicians, college students and fans of all types of music, it follows that Durham would also have great record stores. Take a moment to browse the crates at any of these shops to take a little piece of Durham's music scene home.
A beloved downtown stop for jazz, soul, funk, hip-hop, reggae records and more.
Also downtown, find new and used vinyl rock, indie, garage, punk, psych, jazz, electronic, hip hop, experimental and more.
At this Ninth Street shop, shop records while you sip draft beers and say hi to the shop dog, Brew.