Shine Bright Like a Four Diamond Hotel in Durham
Make the kids jealous by picking one of Durham's AAA Four Diamond hotels. We promise that refueling your soul > refilling your tank.
Musicians get Grammy Awards for outstanding achievements in the music industry. Actors, directors, producers, and film professionals receive Academy Awards for artistic and technical merit in the film industry. And guess what? Hotels get awards, too. The coveted AAA Four Diamond rating means a hotel has "upscale style and amenities, enhanced with the right touch of service."

Every year, the American Automobile Association (AAA) sends its inspectors to thousands of hotels in the United States, Canada, Mexico, and the Caribbean to conduct in-person evaluations. Inspectors pose as guests and check the level of comfort, cleanliness, and hospitality at each hotel while also focusing on design, decor, menus, creativity and quality of service. The evaluations help AAA members find the best places to stay, and AAA publishes the Diamond Awards for their members on their websites and travel guides.

These are not your typical run-of-the-mill hotels; they are luxurious in every way. Whether your taste is modern, classic, or funky, you'll find a place that fits your needs in our round-up of, not one, but four AAA-approved Four Diamond hotels in Durham.
111 N. Corcoran St.
It's no surprise that 21c Museum Hotel received the prestigious Four Diamond rating from the AAA rating committee. Located in the heart of downtown Durham and occupying the historic Hill Building, 21c Museum Hotel Durham is a 125-room boutique hotel, contemporary art museum, cultural civic center, and home to Counting House restaurant.

Explore the stimulating and active museum spaces, enjoy executive chef Jeff Seizer's local cuisine, and book a getaway in one of the hotel's spacious rooms with high ceilings, large windows, and custom furnishings.
21c has also caught the attention of Conde Nast Traveler, ranked as a top hotel in the South by the esteemed publication for multiple years.
3001 Cameron Blvd.
Overlooking the championship golf course on the campus of Duke University, the Washington Duke Inn & Golf Club is designed to reflect the quiet elegance of an English country estate. With spacious lodging, world-class golf and award-winning dining, it's known for its luxury facilities, internationally recognized service, the award-winning cuisine of the Fairview Restaurant, and of course, the Four Diamond rating.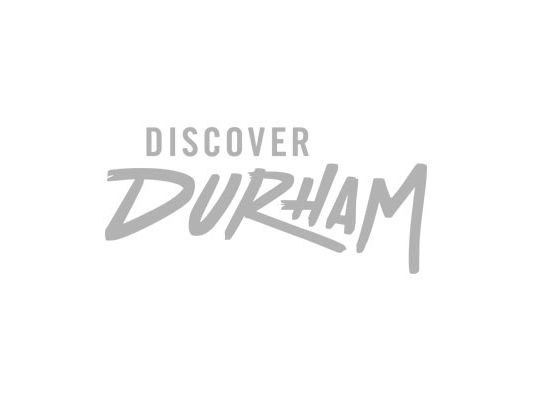 It's only a five-minute drive to downtown Durham, so guests can easily catch a Broadway production at the Durham Performing Arts Center (DPAC) or enjoy any of the fantastic critically acclaimed event venues, bars, and restaurants in the Bull City.
Not to be outdone, WaDuke has also earned accolades from U.S. News & World Report and Forbes as a top hotel, in addition to awards of excellence provided by Wine Spectator for the impressive wine selection available in the Fairview Restaurant.
106 Mason Road
Resting on six acres of gardens and lawns, this Four Diamond bed and breakfast has been carefully renovated to provide luxurious comfort. Built in the 1700s, the Arrowhead Inn has all the charm and tranquility of a colonial estate, with the modern amenities of a contemporary hotel.
Pamper yourself in one of the elegant guestrooms offering fresh flowers, spa whirlpool tubs, rejuvenating steam showers, and cozy fireplaces. Awake to a full gourmet breakfast of homemade scones or pastries, fresh fruit, and a hot entrée.
230 Science Drive
All things cozy with contemporary décor and sophisticated style meet in this Four Diamond hotel. Guestrooms and suites at the JB Duke Hotel provide a tranquil retreat in the heart of Duke University's West Campus.

Indulge with spa-inspired guest bathrooms, with warm and neutral tones showcased alongside modern amenities in each room. Treat yourself to delicious cuisine at the contemporary MarketPlace Barista Bar, offering new American classics, and enjoy luxurious amenities that make for a comfortable and convenient stay.
These four hotels may have caught the attention of industry heavy hitters, but lots of great Durham options are available to satisfy any style, location, or amenity you need to make your stay truly memorable.