A Guide to the Rockwood and Lakewood Districts
Southwest of downtown, the scenic and diverse Tuscaloosa-Lakewood and Rockwood neighborhoods' quiet residential streets and buzzing commercial areas offer some of Durham's best thrift and antique shopping and nationally-renowned dining.
A jaunt outside of downtown Durham, the Tuscaloosa-Lakewood and Rockwood neighborhoods offer visitors and locals entertainment in a quiet, semi-suburban setting.
Tuscaloosa-Lakewood, the older of the two neighborhoods, grew up alongside Durham's old trolley line. The southernmost trolley stop ended at Lakewood Park, which at the beginning of the 20th century was the city's most popular recreation area. At the time, it was called "The Coney Island of the South," and featured a merry-go-round, rollercoaster, swimming pool, dance pavilion, and more.
Today Tuscaloosa-Lakewood remains an important residential neighborhood and is also home to Durham's burgeoning Hispanic community. It features shops and restaurants along with non-profits like El Futuro, which among other things is working to "address the unmet need for bilingual mental health services for North Carolina's growing Latino immigrant community."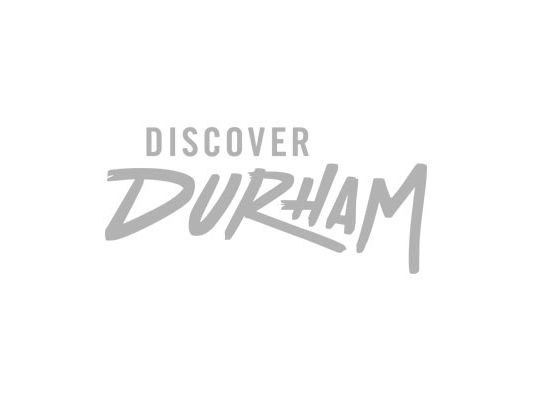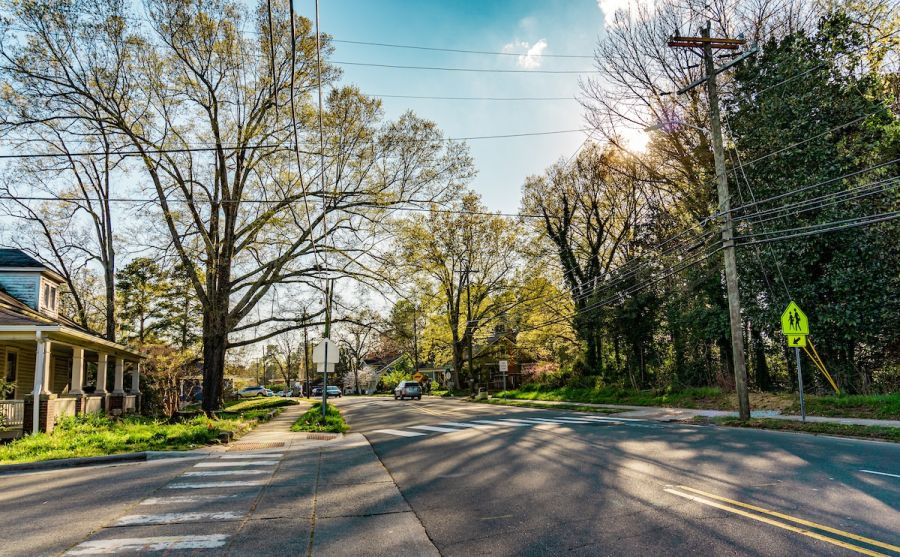 The Rockwood neighborhood, just to the south of Tuscaloosa-Lakewood, was designed and developed in the 1920s and centered around the rise in automobile use, rather than the trolley system. It was a focal point for suburban growth in the 1950s and 1960s and as such features more mid-century and ranch-style housing than its neighbor to the north.
The main commercial thoroughfares of Chapel Hill Road (Tuscaloosa-Lakewood) and Durham-Chapel Hill Boulevard (Rockwood) are where you'll find most of the visitor-facing businesses, shopping, and restaurants. Foodies especially will enjoy tasting their way through the neighborhoods, where they'll find 2022's James Beard Foundation Best Chef Southeast Ricky Moore serving up classic coastal Carolina cuisine. A quick drive down the road offers unique Durham experiences that are well worth a visit. The area is particularly easy to explore for those who already have plans to see the nearby Duke University's West Campus.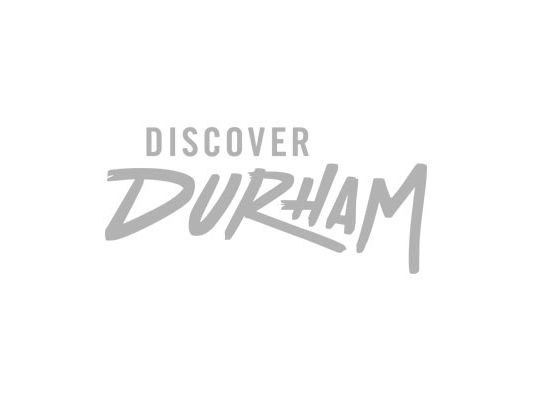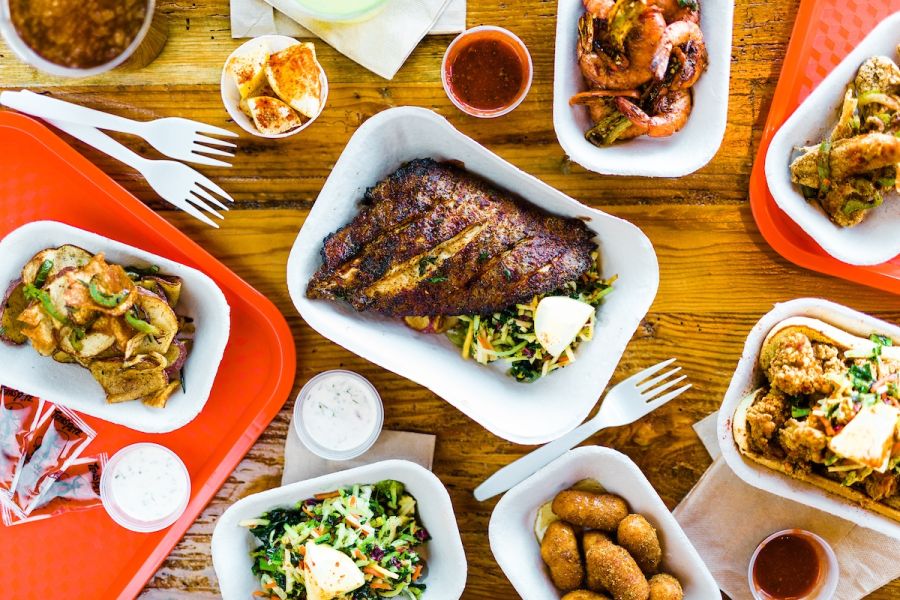 Vintage Shopping & Eclectic Entertainment
Durham is well known for having a wide variety of locally-owned boutiques and shops, but both Tuscaloosa-Lakewood and Rockwood might be the Bull City's center for thrifting and antiquing.
Start your secondhand journey at the Lakewood Shopping Center, home to The Scrap Exchange, a Durham institution nationally recognized for its commitment to reuse. Piled high within The Scrap Exchange are any number of items to fuel a full day of craft-making, home renovations, or art projects. Scrap fabric, clippings from vintage magazines, lumber, light fixtures, metals, buckets of buttons — you name it, and The Scrap Exchange probably has it. Kids can stimulate their imaginations for hours in the 'Make-n-Take' room, as much as parents can be inspired perusing through the artist studios.
Adjacent to The Scrap Exchange is Scrap Thrift, the thrift store arm of this non-profit. They've got the usual thrift store suspects — gently used clothing and housewares — but also an extensive used book section and hundreds of vinyl records for the audiophile on a budget.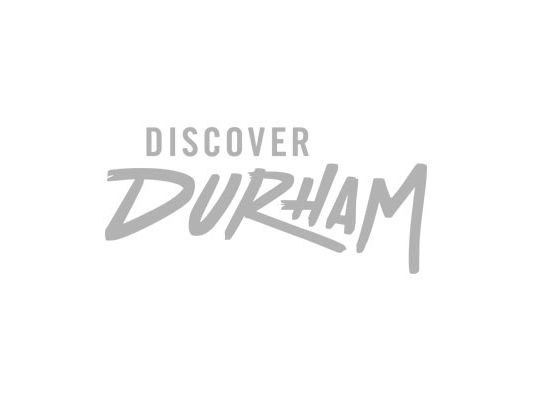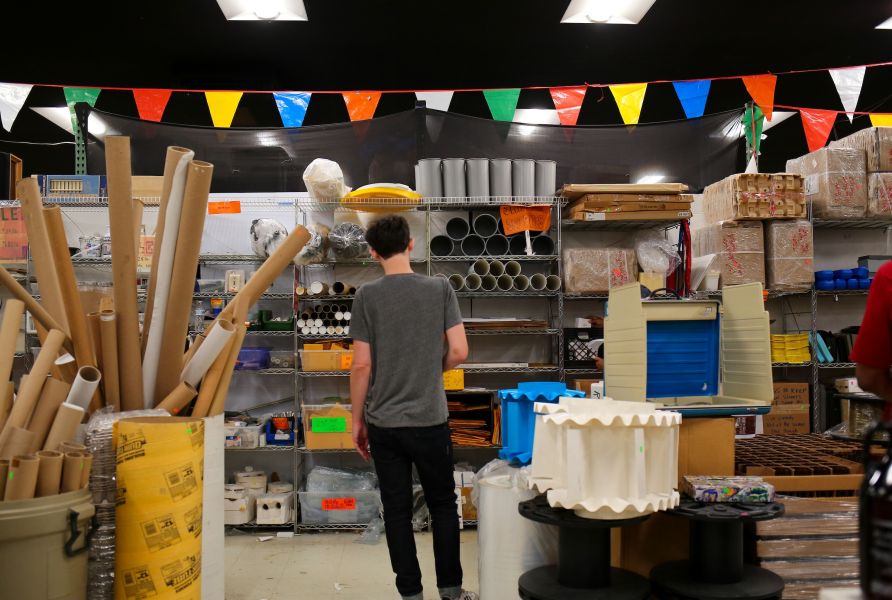 Lakewood Shopping Center is more than just the home of The Scrap Exchange. Bright Black candles is a family-owned business celebrating Black greatness through its line of luxurious, handmade candles, fragrances, and body products. Beyonce-approved Bright Black also hosts public workshops in its Scent Lab. Freeman's Creative craft supply store will have everything you need to do some serious crafting with your haul from The Scrap Exchange. Plus they offer classes on skills like knitting, dressmaking, and sewing.
Over in Rockwood, antique junkies will find everything they need (and maybe a little bit more) at Durham-Chapel Hill Boulevard's vintage stores. Patina is a small collective of interior designers offering both new and antique furniture and homewares. Classic Treasures is a furniture consignment shop offering gently used home goods at affordable prices. Pennies for Change Thrift Boutique often has furniture and other housewares, alongside an extensive collection of women's clothing, jewelry, and more.
Pop into Rumors, down in Rockwood Plaza, for expertly curated vintage clothing, shoes and streetwear, or to track down your favorite old-school band t-shirt. If you're feeling spiritual, a visit to Kibou Crystals will sort out all your needs for gemstones, Tarot cards and metaphysical miscellanea. And any shopping trip in Tuscaloosa-Lakewood or Rockwood should be topped off with a stop at Pine State Flowers to pick up a gorgeous bouquet of native florals to brighten up your home or hotel room!
If all that shopping wasn't enough to get your blood pumping, pop into Threehouse Studios for some yoga or contemporary dance classes. Nearby, Sahaja Space (located in the Radical Healing Campus) also offers healing-focused yoga classes emphasizing centering folks from traditionally marginalized communities.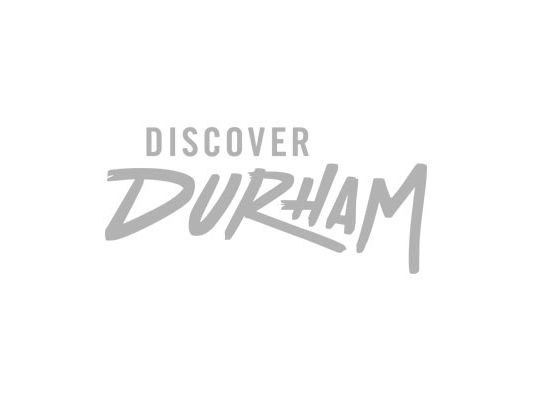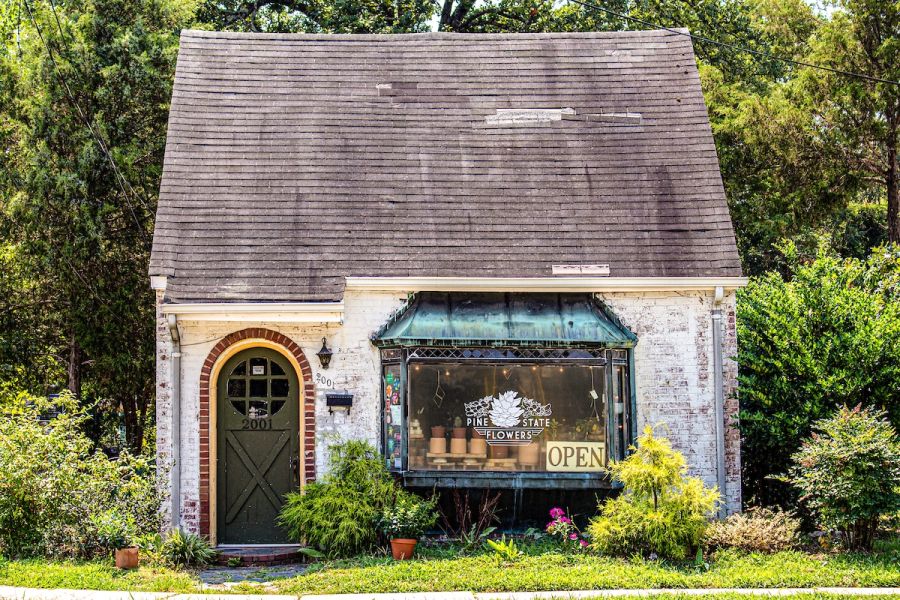 Historic Explorations
History buffs will appreciate Maplewood Cemetery, first established in 1872 and home to historic gravesites and mausoleums. Make sure to track down the grave marker for Dr. Bartlett Durham, whose body was exhumed and reinterred in Maplewood Cemetery in 1934. Dr. Durham donated the land that became the City of Durham, and hardcore Durham history lovers will note that his new gravestone gets his middle name, birth date, and date of death wrong. At 120 acres wide, Maplewood Cemetery is a quiet respite right in the heart of Durham.
Leaving the cemetery and traveling down Chapel Hill Road it's hard to miss the bright yellow house that houses the Vincent and Ethel Simonetti Historic Tuba Collection. With more than 300 tubas on hand, this is easily one of the most unique museums in the entire state of North Carolina. Some of the instruments date to the mid-1800s, making this a must-stop for any music lover.
While the historic Lakewood Park was replaced by what is now the Lakewood Shopping Center in the 1950s, many other buildings and homes from that early era still stand along Chapel Hill Road and have become shops, offices, and restaurants.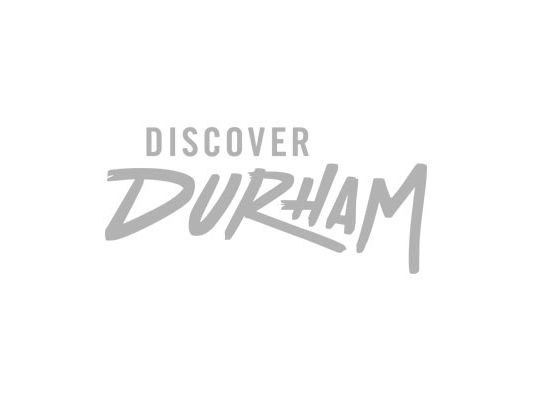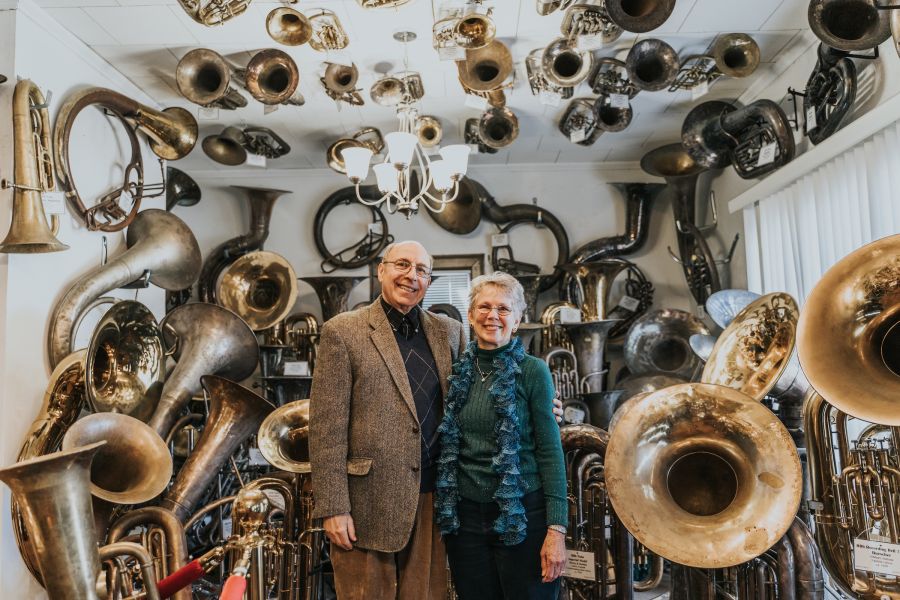 Award-Winning Seafood, Brunch and Beer
Speaking of restaurants, you've likely worked up a hunger shopping and exploring the neighborhoods by now. Luckily, both Tuscaloosa-Lakewood and Rockwood are home to some of the locally-owned restaurants and coffee shops that have helped make Durham a nationally-renowned dining destination.
Start your morning with a cup of coffee and some churros at the highly lauded Cocoa Cinnamon coffee shop on Chapel Hill Road. One of three locations across Durham, Cocoa Cinnamon – Lakewood houses their nationally awarded coffee roaster, Little Waves, and serves churros in the style found in co-owner Areli Barrera de Grodski's hometown in Mexico.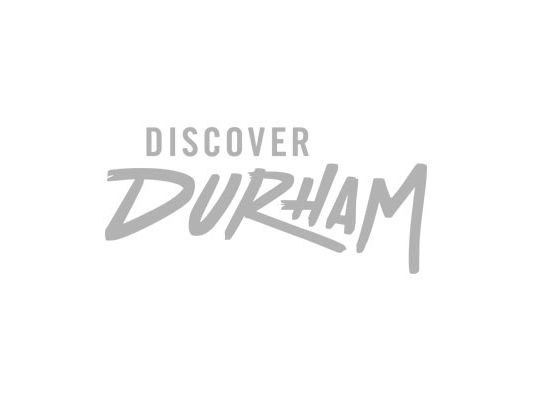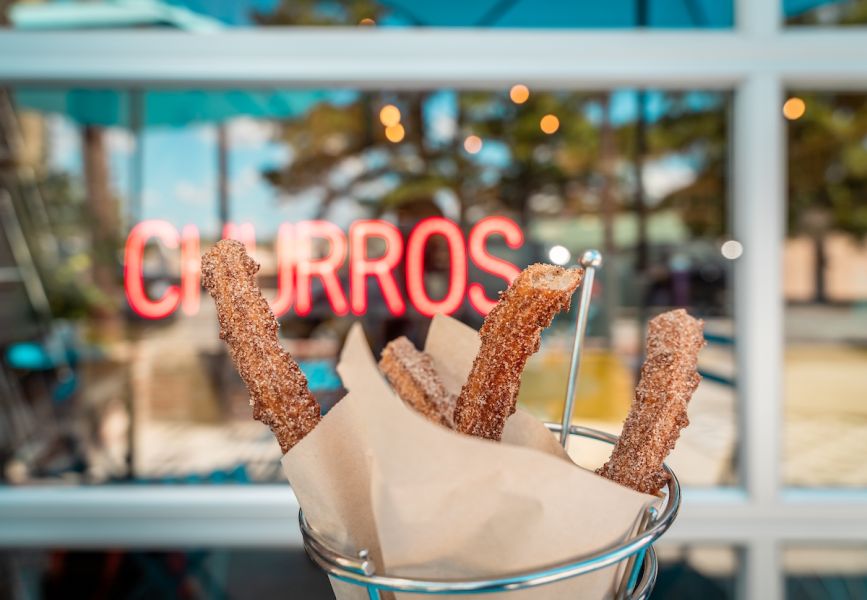 At the top end of Lakewood Shopping Center in the historic Davis Co. bakery building you'll find Lula & Sadie's. The Black and veteran-owned eatery recently relocated there after outgrowing their space at the Durham Food Hall. Serving breakfast, brunch, and dinner, Lula & Sadie's modern takes on soul food classics are not to be missed.
If tacos are what you have in mind, continue down Chapel Hill Road and keep an eye out for the big cow – literally. The cow is something of a Durham landmark situated atop Taqueria La Vaquita, one of the longest-running and most well-known taco joints in the Bull City.
Maybe you're in the mood for brunch? In that case the Rockwood neighborhood has got you covered, with some of the city's most iconic brunch spots lining Durham-Chapel Hill Boulevard. Get a taste of Germany at Guglhupf, a bakery and restaurant with a popular outdoor patio, enjoy a menu inspired by some of celebrity chef Sara Foster's famous southern cuisine at Foster's Market, or dive into some farm-to-table deliciousness at The Refectory Café.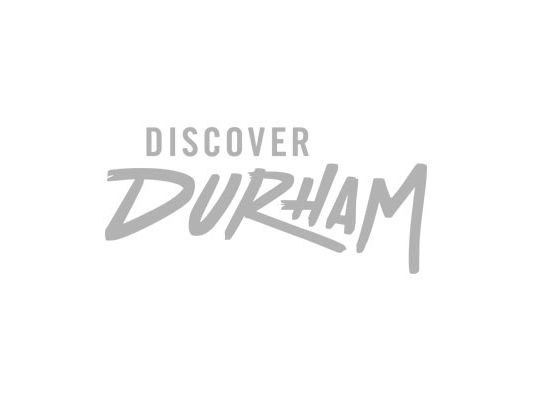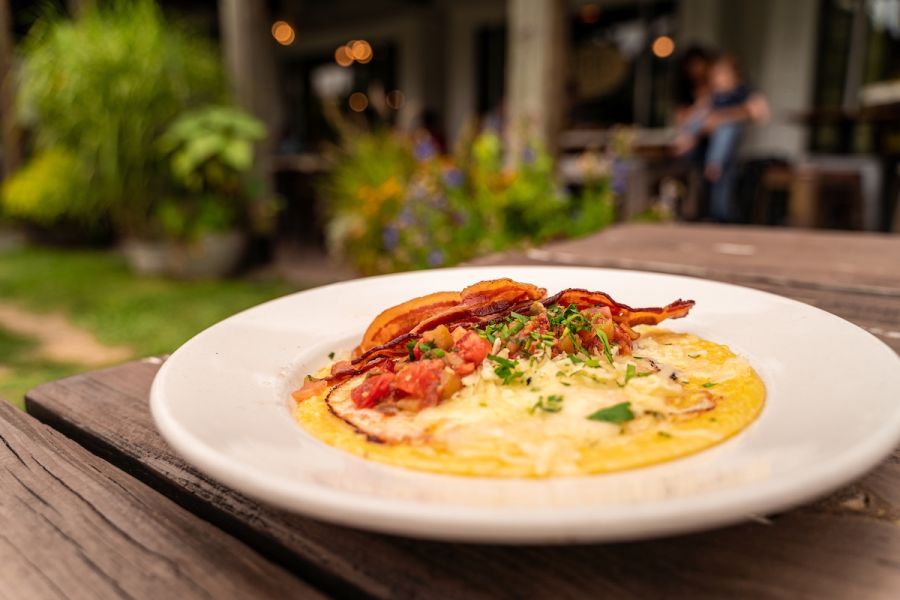 Featuring fresh-from-the-coast seafood sandwiches and platters, Saltbox Seafood Joint should really be at the top of any must-eat list when it comes to Durham restaurants. Chef Ricky's lobster roll days are practically city holidays, and those in the know keep an eye on the Saltbox Instagram and Facebook pages to find out when the next one happens.
Nearby, Happy China sits ready to cure your Chinese food cravings. Sure they've got the usual suspects like General Tso's Chicken and Pork Lo Mein, but the real treat lies in their Sichuan specialties. Sichuan wontons in red chili oil, Dan Dan noodles, and spicy shredded beef are just some of the mouth-tingling dishes that are not to be missed.
Stay in Asia with a meal at Thai Cafe in Rockwood Plaza. This neighborhood mainstay has been serving classic Thai cuisine for more than 25 years. You'll find familiar dishes like Pad Thai, Panang Curry, and Tom Kha soup, as well as some more unexpected entrees to entice the adventurous eaters in your group. Softshell crab with asparagus sauce, anyone? Don't miss the coconut cake, a Durham favorite!
Staying in Rockwood Plaza you'll find plenty more to eat and drink. There's Wine Authorities, one of Durham's leading independent wine shops. Make sure not to miss their cheese and charcuterie selection where they've got everything you need to assemble a tasty picnic basket. If beer is more your speed, you'll find Beer Study just a few steps away, with plenty of local craft brews on tap and for sale.
Next to Beer Study sits one of the Bull City's favorite soccer bars, The Boot Room. With classic pub grub like wings, burgers and sandwiches, it's the perfect place to grab lunch and catch a match. The Boot Room is also the official bar for fans of a number of professional teams and clubs like the American Outlaws, Barcelona, and Liverpool.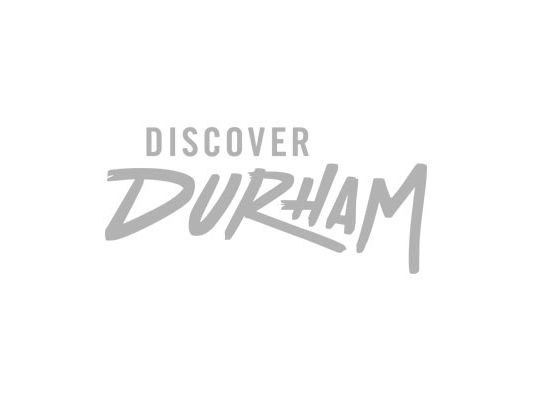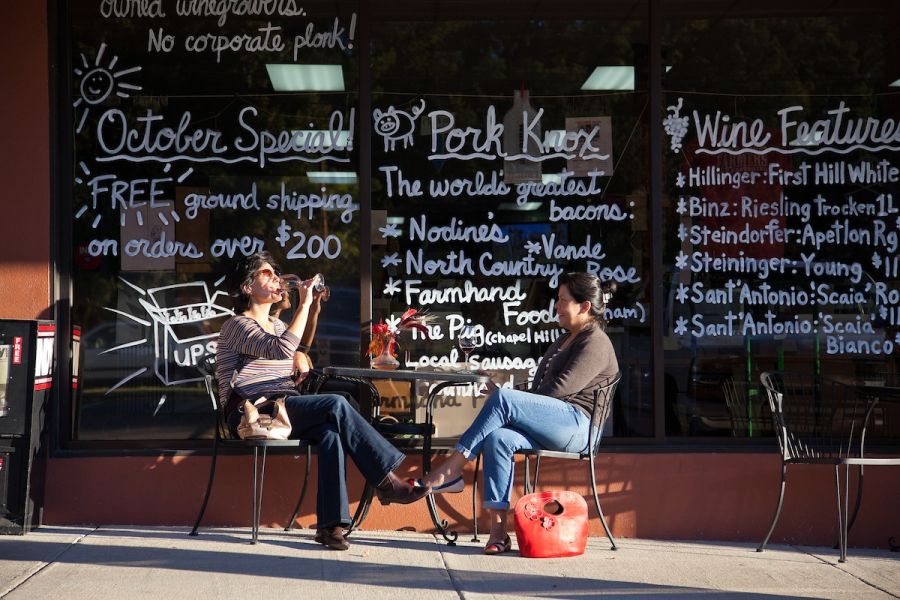 Across the street from Rockwood Plaza you'll find options for what are arguably two of the Bull City's favorite foods – tacos and barbecue. The Original Q Shack serves up classic Carolina 'cue to visitors and locals alike, while NuvoTaco next door serves up modern takes on classic tacos and burritos, with great margaritas to help wash it all down. (Walk off all those tacos and margs with a stroll through Rockwood Park, located across the street behind Rockwood Plaza.)
And no edible tour of Tuscaloosa-Lakewood and Rockwood would be complete without a stop at the iconic Nana's. Long a favorite of Durham's who's-who, Nana's recently found new life after Chef and Restaurateur Matt Kelly (Mateo Tapas, Mother & Son's, Vin Rouge) took on the task of reopening the restaurant after its closure. It doesn't get more Durham than dinner and a drink at Nana's, and it's a perfect place to end your day spent exploring two of the Bull City's most vibrant neighborhoods – Tuscaloosa-Lakewood and Rockwood.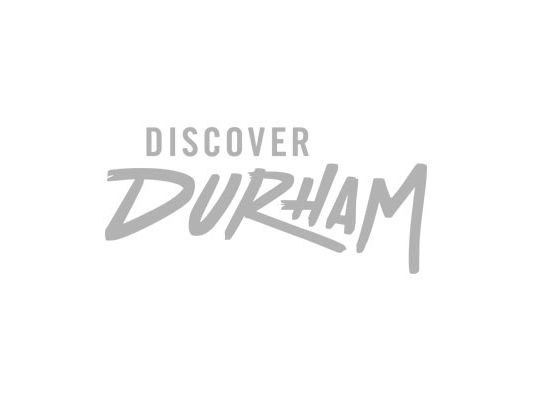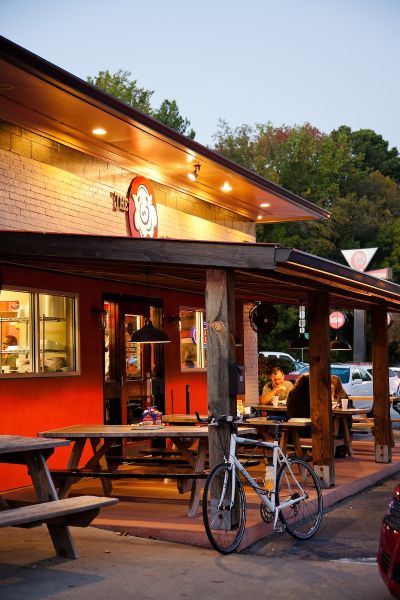 Stay
After all that eating and shopping you might be tired, and luckily there are plenty of nearby spots to spend a night. Morehead Manor, a charming bed and breakfast in a historic home, is close by in the West End neighborhood, and La Quinta Inn & Suites by Wyndham University Area Chapel Hill is just a few minutes south on Highway 15-501. Plus you're only a short drive from downtown Durham and all the unique hotels it offers.
Whether you're visiting Duke or North Carolina Central University, in town for a wedding or vacation, or just looking for an opportunity to discover more of the Bull City for the day, you can't go wrong with exploring the historic and dynamic Tuscaloosa-Lakewood and Rockwood neighborhoods. They offer a true taste of Durham history with exciting activities around every turn.