A Diverse Historical Perspective
Travel back in time to discover the historical foundation of the city in just 72 hours.
Much has changed since Native Americans settled in what is now Durham along the Eno River in the 1700s. Much has not. In ways both conventional and uncommon, our path has been paved by powerful historic figures and events that have cultivated the community we are proud to call home today.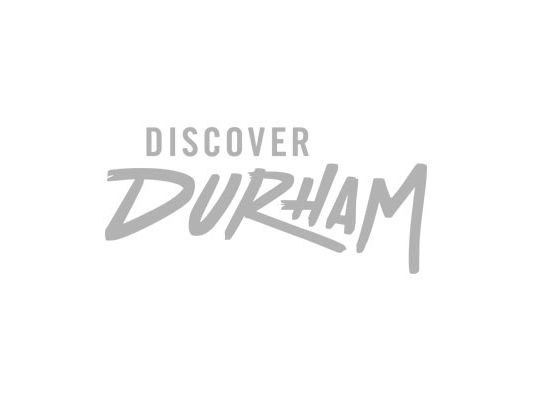 Day 1:

History in the heart of it all
Discover public art and entrepreneurial landmarks in the heart of downtown Durham

You've arrived! Seek respite from your travels before the weekend ahead by choosing to stay at a historic haven near it all: Morehead Manor is a Black-owned bed and breakfast located within walking distance of downtown Durham. Owners Monica and Daniel Edwards are on the verge of celebrating nearly 25 years as innkeepers to this gem, and you'll want to fuel your adventures with their hospitality.

After unpacking and settling into your quarters, enjoy an afternoon and early evening around the city center, where you'll find historic signs, murals and businesses that commemorate our past and promising future. Start at the Museum of Durham History, a 21st-century museum with a rotating schedule of events, exhibits, interactive displays and knowledgeable locals that engage with history through stories.

If you're looking for evidence of Discover Durham's contributions to the Civil Rights era, there's no shortage of them. In the former home of the Black-owned NC Mutual Life Insurance Company, hangs an Ice Cream Parlor marker that commemorates one of the first sit-ins of the Civil Rights Movement.
Just down the street near the Durham Arts Council, you'll find the work of over 30 community members and local artist Brenda Miller Holmes — our Civil Rights Mural. Powerful figures are immortalized there: Martin Luther King, Jr. (who spoke in Durham seven times); Julian Francis Abele, the African American architect who designed Duke Chapel and much of Duke University; Virginia Williams, a member of the Royal Seven; and Ann Atwater, a local activist and community leader commemorated in The Best of Enemies feature film for her work to integrate Durham Public Schools. Mere blocks away, another historical figure is honored in a mural by artist Brett Cook: Pauli Murray. A force for human rights, Pauli was a queer, Black person of faith who is still honored today for standing at the intersection of marginalized identities while advocating for the values of equality and reciprocity in the community.

Pauli's likeness sits adjacent to the Carolina Theatre, the epicenter of desegregation efforts. Though​ built in 1926 as the only theatre in the area to admit Blacks and whites, the communities were still segregated within its walls. Decades later in the early 1960s, the Carolina Theater was host to protests until its full integration in 1963.

A few steps from the theatre's courtyard is Black Wall Street, where Durham's history has been crafted by a community of entrepreneurs. A hub of Black-owned businesses that blossomed during the early 1900s, Durham's tireless communities of color bolstered the construction of early Durham. Black-owned brick and North Carolina's oldest Black-owned bank were established here despite the searing systemic wounds of Jim Crow America. Be sure to view the publicly available exhibit on "The Black Wall Street of America," on Durham's Parrish Street.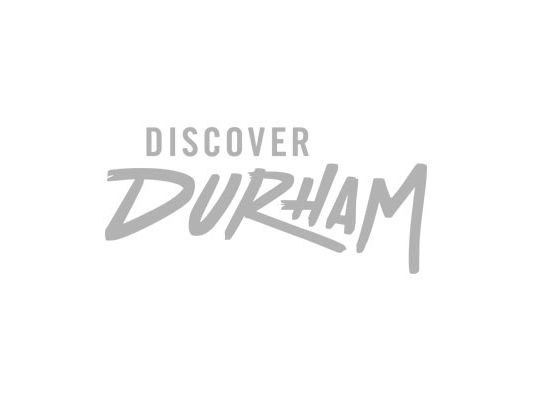 Day 2:
Buckle up to adventure beyond the skyline
Tour three state historic sites and acres of artifacts within a short drive of downtown


Use today to venture a bit further from the city center — and centuries back into Durham's past. In 1865, Union and Confederate armies met at Bennett Place, a small farmhouse in northern Durham that marked the largest troop surrender and the effective end of the Civil War.

Visitors can guide themselves around the extensive grounds of Historic Stagville and see remnants of the Bennehan-Cameron plantation. The Bennehan-Cameron family owned approximately 30,000 acres of land and claimed ownership over about 900 people who were enslaved on this property.

Yet another nationally recognized historic site sits at Duke Homestead, where Durham's future leaders rapidly launched North Carolina and the South into the industrial revolution and beyond. This 19th-century farm is named for Duke University's namesake, Washington Duke, who was perhaps Durham's most notable industrial leader. Washington Duke first grew and processed Durham's lucrative crop: tobacco. Make time to visit the site's tobacco museum, Washington Duke's home, and other historic structures.

North of the Duke Homestead lies West Point on the Eno, a 388-acre park that consists of a two-mile stretch of the scenic Eno River and West Point Mill, one of the longest-running and most prosperous mills of the area. Make time to see the McCown-Mangum House, a restored Greek revival farmhouse; and the Hugh Mangum Museum of Photography, with its permanent exhibit of Mangum's images and equipment. The park is open daily from 8 a.m. to sundown year round.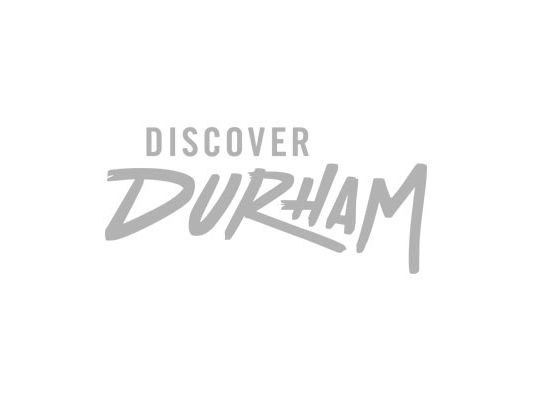 Day 3:

Just your luck—history strikes twice at Durham's restored community hubs
From Hayti to the American Tobacco Campus, discover Durham's resilience brick by brick

Filled with Black hospitals, schools, theatres and businesses, the Hayti community was home to the cornerstone of the most prosperous African American community in the United States. Although a Durham highway built decades ago has since cut off the community from its vital artery to downtown Durham, the Hayti Heritage Center still symbolizes the dignity and resolve of a resilient people. Stop by the Hayti Heritage Center to learn more about the history of the Hayti community and to take in one of the events that promote the African American experience.
Make your way back towards the American Tobacco Campus, a revitalized district that was once the heart of Durham's booming tobacco industry. Some of Durham's celebrated restaurants are located in and around American Tobacco and the neighboring Brightleaf and Downtown Districts, so be sure to get a taste of the town while you're in the area!

Assuming you hit the ground running, that's more than enough adventure to fill a short 72-hour history tour of Durham (and we haven't even gotten to our culinary and family guides)! There's undoubtedly more to see and do, so you're welcome back to rediscover Durham any time.
discoverdurham.com
Official Durham website for visitors and newcomers. Features searchable event calendar, maps, things to see and do, places to stay and eat, and more.