A Guide to the Carolina Theatre of Durham
Estimated Read Time:
6 mins
The historic theatre is a crown jewel of Durham, hosting touring performers and local events in its main hall and showing films in the city's only downtown movie theater.
Posted By Kristin Bedinger on Nov 08, 2023
Tucked away behind the Marriott and Durham Convention Center, The Carolina Theatre isn't immediately apparent for downtown Durham visitors. As you walk down Foster Street toward Durham Central Park, the Beaux-Arts-style building emerges through the trees, revealing one of Durham's most beloved attractions and the non-profit home of music, comedy, arts and independent cinema. The Theatre's mission is to welcome everyone and to drive the cultural, educational and economic vitality of the region.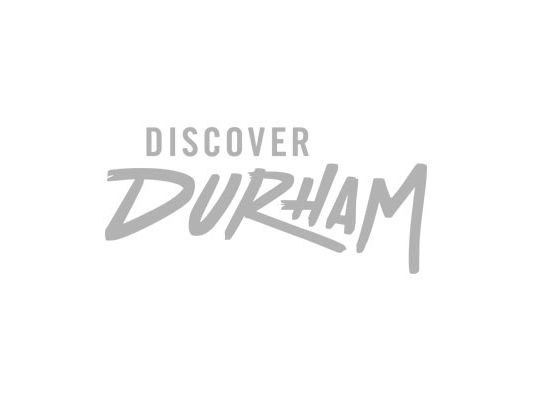 The History of the Carolina Theatre of Durham
Built in 1926, the Carolina Theatre is the only remaining Vaudeville-era theaters in Durham. It was closed in 1978 for renovations, and its interior decor was restored in 2011. It's now owned by the City of Durham and operated as a non-profit. The theatre has hosted the world premieres of the Durham-based baseball film "Bull Durham" as well as "The Best of Enemies," a film that tells the true story of the fight for desegregation in Durham.
Those interested in diving into the theatre's story can take a guided or self-guided tour and visit three exhibits inside:
A Century in Downtown Durham – Main Lobby: A look at the Carolina Theatre and the artists and films that have appeared over the years.
Restoring Hope – First Balcony Level: A tribute to the volunteers of the 1970s and 1980s, this exhibit tells the story of Connie Moses and her quest to resurrect and restore the Carolina Theatre and the ballroom that bears her name.
Confronting Change – Second Balcony Level: A look at the 1960s peaceful protest in the streets of Durham. This exhibit tells the story of the desegregation of the Carolina Theatre and the people dedicated to making certain their theater, and their community, had equal access for all.
Fletcher Hall
The main auditorium, Fletcher Hall, accommodates over 1,000 guests in its iconic blue seats and hosts touring and local musical acts, comedians, dance performances, film festivals, educational programming and much, much more. In Fletcher Hall, there isn't a bad seat in the house. Take a look at the seating chart to find out more. You'll find top-notch programming most nights, and the theatre also schedules special series like Family Saturdays to provide accessible entertainment to all.

This series is dedicated to providing high-quality, affordable arts programming to introduce young audiences to the magic of live performances.
Notable touring performers making appearances in the coming months include (be sure to check the full calendar for all performances and events) :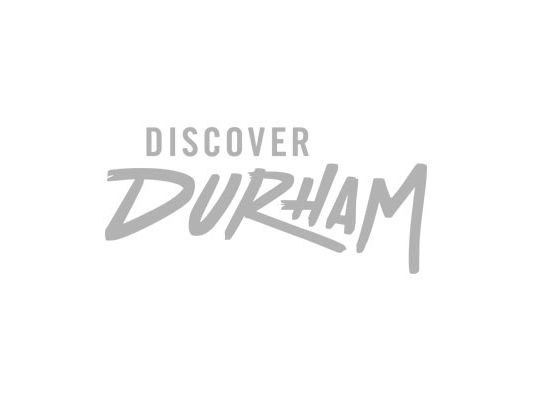 The Cinemas
The Cinemas at Carolina Theatre is the only place to see movies in downtown Durham, and its mix of retro cult classics, seasonal delights, double features, indie films, documentaries, panel discussions, sensory-friendly programming and more, along with top new releases, makes it a destination for film buffs in the area. Plus, the short lines and comparatively lower-priced concessions make it a true hidden gem.
The ongoing, weekly Retro film series is dedicated to bringing classic movies back to the big screen and presents themed double-features (for only $12!) four nights per week, programmed by the Theatre's in-house film curator. Weekly themes include:
Retro Rocks! – includes docs and biopics, concert films and musicals, and movies with generation-defining soundtracks. These films do their best to capture the spirit, content, and attitude of what rock 'n' roll movies should be.
Retro Epics – movies with grand stories that justify their lofty running lengths. Epics are timeless examples of what movies do best of all—world-roaming dramas and adventures, monumental in scale, heroic in concept, and imaginative in execution.
Disney-Quest – Disney unlocked the vault for the Carolina Theatre. Yes, the theatre is one of the only locations where the original classics are shown on the big screen, and they even schedule traditional Saturday morning family matinees.
Kaiju-Quest – a Japanese genre of films featuring giant monsters, usually attacking major cities, the military, or themselves. And the Kaiju-Quest Film Series brings all the greatest monsters back to the big screen on select Wednesdays, including Godzilla, King Ghidorah, Gamera, and even some of the colossal creations of Ray Harryhausen.
MovieDiva (Not So) Bad Girls – films with strong female characters; no victims, no doormats, no namby pambys. Women who have adventures and take charge. This series spotlights women who are judged, for being a barroom floozie, a fake evangelist, an outspoken actress of a certain age, a romantic adventurer, a jewel thief, a mob wife.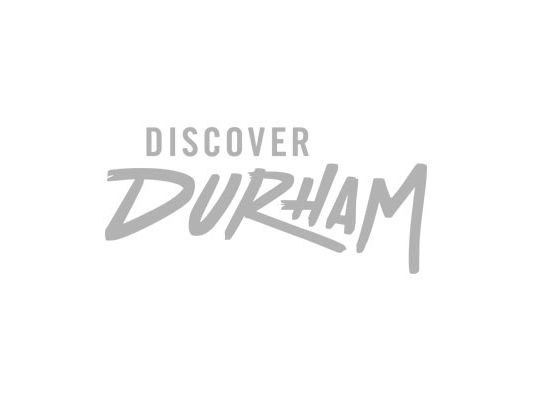 Once a month, the theatre hosts sensory friendly film screenings offering a welcoming and supportive environment for individuals with autism or those in need of sensory accommodation. Tickets are free and can be reserved ahead or at the box office thirty minutes before the screening begins. Learn more about what to expect from a sensory friendly screening here.
Annual Programming, Events and Festivals
In addition to the regular, weekly programming and one-off events, The Carolina Theatre is home to annual events and festivals that draw crowds from across the globe.
Film Festivals and Music Series
Carolina Theatre FAQs
Where is the Carolina Theatre?
The Carolina Theatre is located at 309 W. Morgan St. in downtown Durham.
Where can I park for Carolina Theatre?
Metered street parking, free after 7 p.m., is available all around the Theatre, including on West Morgan Street, and Durham Centre Parking Garage is across the street at 300 W. Morgan St.
Is the Carolina Theatre accessible?
Yes, the Carolina Theatre is committed to providing a first-class experience for all individuals and has made a number of accommodations and services available. Find out more on the theatre's website.
How can I purchase tickets for Carolina Theatre programming?
Tickets for performances and films may be purchased online via carolinatheatre.org or carolinatheatre.showare.com or at the box office Monday - Friday, 10 a.m. - 6 p.m. and one hour before live performances. The Cinema box office opens 30 minutes before the first screening of the day and closes 30 minutes after the last screening of the day begins. All ticket sales are final.
Can I bring a bag to Carolina Theatre?
Yes. All bags are subject to inspection. No backpacks are allowed. For a full list of prohibited items, read the theatre's security policy.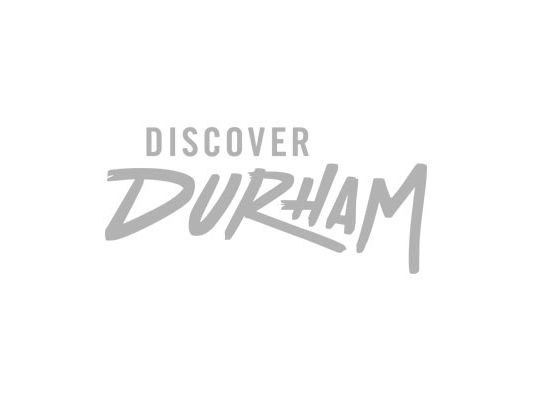 Where to Stay
When you come to Durham to attend a festival or event at The Carolina Theatre, don't forget you'll be right in the heart of downtown Durham, a walkable district with plenty of new things to see and do. There are five hotels within walking distance of the Carolina Theatre:
21c Museum Hotel Explore the hotel's art collection and snag a selfie with the 21c mascot – a hot magenta penguin (.2 miles from the Carolina Theatre).
The Durham Hotel A mid-century boutique hotel with a celebrated restaurant and rooftop bar (.2 miles from the Carolina Theatre).
Aloft Durham Downtown Located near the American Tobacco Campus, Aloft offers a modern aesthetic, heated pool, and proximity to plenty of dining and entertainment options (.5 miles from the Carolina Theatre).
Unscripted Durham An eclectic hotel with a rooftop deck, pool and unique cocktail and cuisine options. (.1 miles from the Carolina Theatre).

Springhill Suites by Marriott City View A stylish, all-suite hotel with modern amenities and sustainable practices. Enjoy free breakfast and bring along the pup for a pet-friendly stay. (.8 miles from the Carolina Theatre).