Your Guide to OUTSOUTH Queer Film Festival
Estimated Read Time:
3 minutes
The OUTSOUTH Queer Film Festival is back at the Carolina Theatre with a new slate of films that celebrate the LGBTQIA community.
Posted By Discover Durham Staff on Aug 01, 2023
Formerly the North Carolina Gay + Lesbian Film Festival, the OUTSOUTH Queer Film Festival is returning to the Carolina Theatre on August 10-13, 2023. This year's festival marks over a quarter century of embracing and celebrating the LGBTQIA community in Durham and worldwide.
The festival features shorts, documentaries and feature films that celebrate gay, lesbian and transgender life, including independent and mainstream productions.
After the festival events are over, rub elbows with like-minded folks at queer-owned and queer-friendly local bars and restaurants like –
Learn more about LGBTQIA-owned businesses in Durham and find out how Durham celebrates queer culture all year round.
This incredible festival dates back to 1995 when it debuted as the QFest. That was the same year the NC Pride Parade approached the Carolina Theatre with the idea of hosting a gay and lesbian film festival in conjunction with Pride's annual parade and festival.

"At the time, there might have been a gay and lesbian film festival in San Francisco, Los Angeles and other major cities, but the idea of a smaller city like Durham holding one was nonexistent," said Jim Carl, senior director of film at the Carolina Theatre.
The festival attracted a few hundred people in its first year, but now it attracts over 15,000. "The lobbies are packed. The screenings are packed," said Carl.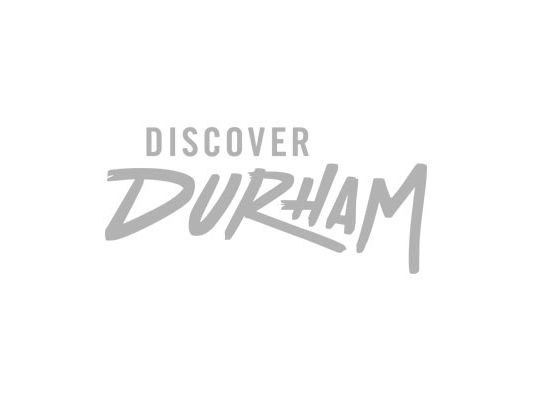 Special Events
OUTSOUTH allows visitors to see a variety of films they most likely won't find in a theater elsewhere. Screenings range from programs of short films and international films to screwball comedies, dramas, and more.

Here's a list of this year's big films:
Where to Stay
When you come to OUTSOUTH, don't forget that the Carolina Theatre is situated in the heart of downtown Durham, a walkable district with plenty of new things to see and do. There are five hotels within walking distance of the Carolina Theatre:
21c Museum Hotel Explore the hotel's art collection and snag a selfie with the 21c mascot – a hot magenta penguin (.2 miles from the Carolina Theatre).
The Durham Hotel A mid-century boutique hotel with a celebrated restaurant and rooftop bar (.2 miles from the Carolina Theatre).
Aloft Durham Downtown Located near the American Tobacco Campus, Aloft offers a modern aesthetic, heated pool, and proximity to plenty of dining and entertainment options (.5 miles from the Carolina Theatre).
Unscripted Durham An eclectic hotel with a rooftop deck, pool and unique cocktail and cuisine options. (.1 miles from the Carolina Theatre).

Springhill Suites by Marriott City View A stylish, all-suite hotel with modern amenities and sustainable practices. Enjoy free breakfast and bring along the pup for a pet-friendly stay. (.8 miles from the Carolina Theatre).
What to Eat
You'll also find various restaurants and bars in downtown Durham, ranging from grab-and-go options to snag between films to celebrated hot spots where you can unwind after a film-filled day. (Check out our comprehensive list of downtown restaurants.)
Between the films, the special events, and a great location downtown, OUTSOUTH is an excellent opportunity to experience Durham!