Out and Wonderful: Durham Pride All Year Long
Estimated Read Time:
3 minutes
Durham is the most diverse, proud and vibrant destination in North Carolina.
Posted By Ashley Strahm on Jun 20, 2019
It doesn't matter what time of year you visit; you will find queer folks celebrated, partners of all types walking down city streets, and pride flags waving in front of established businesses frequented by proud Durhamites of all kinds.
June is national Pride month, and though we all eagerly anticipate Pride: Durham's parade and official celebration in September, we honor our LGBTQIA community every day, especially during the summer. Here's a snapshot of how Durham is celebrating the wonderful, bold and colorful this month, and all year long.

From its activist roots to its current reputation as a progressive Southern city, Durham's community intends to ensure that the Bull City is a welcoming place for all who visit. When the North Carolina General Assembly passed HB2 in 2016, Durhamites stood in solidarity with the LGBTQIA community through protests, fundraisers for non-profits, and "We Don't Care" bathroom signage. This is a community that will uplift you, support your dreams, and give you strength. Whether you're staying for one night or the rest of your life, you'll feel right at home here.
Durham has a long history of working towards inclusive ideals as a community. From sit-ins during the Civil Rights movement to widespread support for gender-neutral restrooms and the trans community in the face of HB2, Durhamites aren't afraid to challenge injustice with action. One of Durham's great icons includes Rev. Dr. Pauli Murray, a queer African American activist who fought tirelessly for the equal rights of all individuals. Murray's childhood home is now a National Historic Landmark, and will be reopening in 2024 as a space for community and activism.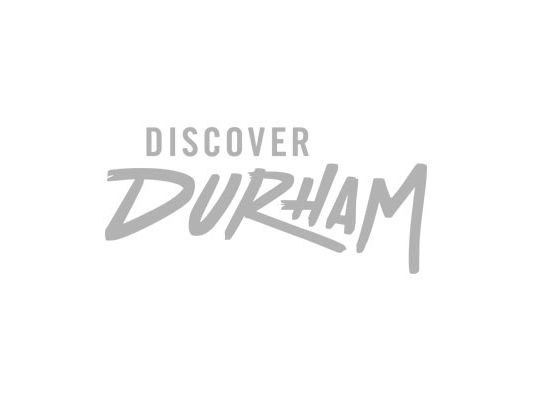 Our doors are open and resources available to all — visitors and Durhamites alike. Programming at the LGBTQ Center of Durham (a "family room" for the LGBTQIA community) includes discussion groups, movie nights, open mics and more in an effort to affirm, support and celebrate all LGBTQIA experiences.
PFLAG Triangle offers friendship and support for parents, families, friends and allies united with LGBTQIA people, and Durham Gender Alliance is a moderated gender issues support group serving the Triangle.
Durham parties hard too; Pinhook offers queer dance parties, drag shows, karaoke and movie nights, as well as live music several nights a week. Arcana Bar and Lounge is an unapologetically affirming intimate bar downtown, offering a space for artists, live performances, theater, dance, and unwinding.
While Durham offers several LGBTQIA-specific nightlife options, your options aren't relegated to those spaces. You'll find all the sustenance you'll need at an approachable establishment and Durham hub: Grub. Owned by Stacey Poston and wife Wendy Woods, the two have lived, worked and thrived in the Durham area for over 20 years, and created Grub as a laid back, and accessible gas station turned eatery for everyone. The restaurant and rooftop is a beloved staple; you'll know you've arrived when you see the trans and gay pride flags out front by West Chapel Hill Street. We invite you to explore and support more establishments owned and operated by members of Durham's LGBTQIA community.
In your travels, be sure to venture well past main street into all of Durham's districts; all of the Bull City's many craft breweries, atmospheric cocktail bars, and rooftop hangouts are inclusive and welcoming of all people. We mean it.
Discover Durham's pride, y'all.
You'll never attend an event like this anywhere else.
For over fifteen years, the Beaver Queen Pageant has been the Triangle's own special mix of folly, pageantry, and humor, and the LGBTQIA community has always played a pivotal role in the event. The event is unique to Durham, bringing awareness and funding to the environment but also serving as a mechanism to celebrate queer Durham.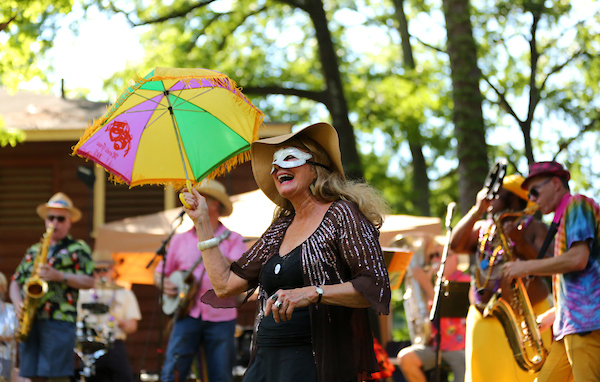 What began as an underground, after-hours drag pageant in 2005 led by activist Katherine O'Brien has evolved into $15,000 raised in the past half decade for the Ellerbe Creek Watershed Association and the wetlands our local beavers call home.
Expect to see contestants take on beaver personalities and compete for the title of Beaver Queen with their fashion, talent, and personality. Each year, the Annual Beaver Queen Pageant appoints a theme, like "Damilton!", and there will be music, a Scrap Exchange tail-making booth, food trucks, and much more on the banks of the Ellerbe Creek in the Duke Park Meadow. The event is free and family-friendly; all are invited to vote for their favorite contestants (or bribe a judge).

This annual event is held in partnership with Equality NC, the LGBTQ Center of Durham and the Durham Police Department, with each organization receiving in-game recognition.
The evening's contest features a Bulls Pride flag raised in center field. Wool E. Bull displays a Bulls Pride flag on the field before the first pitch which is auctioned off with proceeds benefiting the LGBTQ Center of Durham. With such a strong community, this event quickly became an annual celebration.

Held at the historic Carolina Theatre, OutSouth is the second-largest gay, lesbian, and transgender film festival in the Southeast, and is held every August. The films range from features to documentaries to shorts, highlighting directors from across the country. In addition to screenings, the schedule includes a kick-off party, family-friendly events, and food trucks.
Pride: Durham, NC leads Durham's annual celebration of equality on the last Saturday in September. Its predecessor, NC Pride, served as the Tar Heel state's annual LGBTQIA festival, taking place each year in Durham. The parade draws thousands of costumed marchers alongside decorated floats and vehicles. Additional activities include festival vendors, speeches, and parties taking place around the Triangle. It's a great opportunity to support an inclusive community.
The LGBTQIA community, all year long
Plan to head to The Pinhook for the House of Coxx Drag show, a collection of lively theatrical and dance performances presented in traditional Queer comedic style every second Saturday. For a small cover fee, you'll have front-row access to Durham's foremost drag troupe (started and led by the charismatically charming Vivica C. Coxx).
Several other Bull City venues host regular and periodic drag shows, as well. Check out our blog post to learn how Durham Does Drag all year long.
There's also free readings and discussions of queer romance selections at Durham's Southwest Regional Library, as well as game nights at The LGBT Center of Durham every month on first Fridays. Plan to enjoy games — these events are free and open to the public.
Y'all means all here in Durham! We hope to see you soon to celebrate Pride all year long in Durham.