Your Guide to North Durham
For any visiting history buff, nature enthusiast, or taco connoisseur, North Durham has the winning combo.
At first glance, a map of North Durham may appear like a sprawling cluster of shopping centers, fast food joints, residential neighborhoods, and swaths of untouched forest. But zoom in to spot the taquerias, coffee shops, art spaces, state historic sites, one of the best family-friendly museums on the East Coast, and nature trails for an intimate peek into what makes this place so special.
The Great Indian Trading Path
The City of Durham boasts a rich history of creativity and commerce, and North Durham is no exception. While Old North Durham and Old Five Points became the first established suburbs, with a thriving, albeit small business district, you'll find hints of a significant early history further north up Roxboro Street beyond Interstate 85 that predates colonial times. An ancient Native American village named Adshusheer was located along the banks of the Eno River. The Eno and the Occaneechi Native American tribes lived and farmed in the region.
According to the Museum of Durham History, "the Great Indian Trading Path is traced through Durham, and Native Americans helped to mold Durham by establishing settlement sites, transportation routes, and environmentally-friendly patterns of natural resource use." Also known as the Occaneechi Path, this corridor of roads and trails was one of two major trading paths for Native Americans. The path has been traced through Durham and extended from the Chesapeake Bay through the Carolinas and Georgia. It was so carefully planned out that railroads roughly followed the same line, and eventually, Interstate 85.
That same path weaves through and around North Durham, where visitors can find culture, food, and nature in surprising spots — once you know where to look!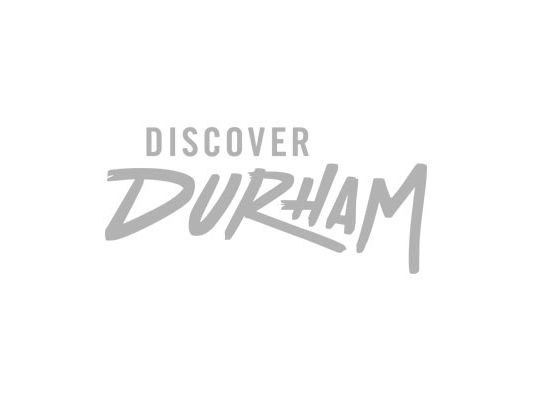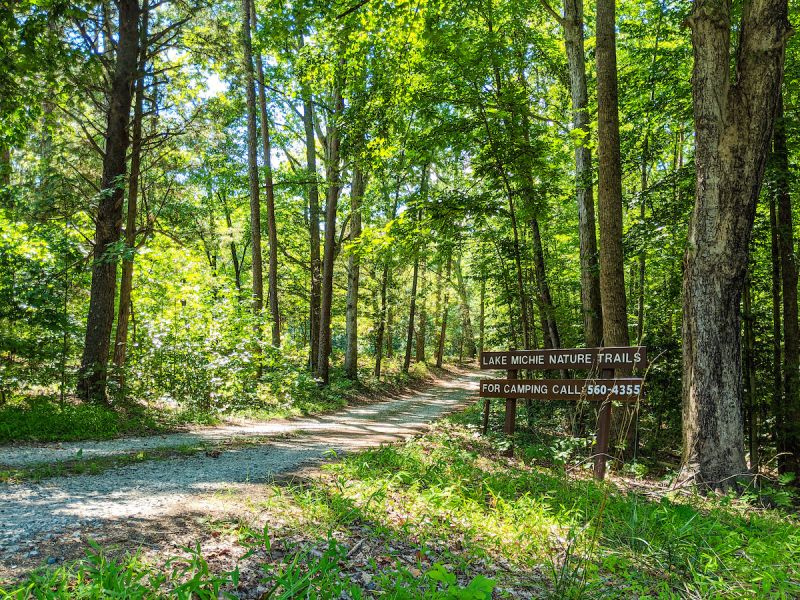 Eat
Here's the thing. If you really want to eat like a local, you've got to carry some cash. Bonus points if you speak Spanish. Heading north on N. Roxboro Street from downtown, there's the option to turn right toward Avondale Drive. Fresh snacks and treats make a detour worthwhile before hitting a hiking trail along the Eno River. Two trucks across from the Wells Fargo bank sell the perfect Mexican snack combo. At one: fresh fruit cups piled high with mango, jicama, pineapple and sprinkled with tajin and chamoy. At the other: quick, delicious tacos.
Around the corner, more than 80 flavors of ice cream beckon from La Monarca Michoacana where you'll also find nieves (a sorbet-style translated as snow) and paletas (popsicles made from fresh fruit and cream). The popular ice cream shop and paleteria in Mexico now has family-owned local franchises in North Carolina. The paletas are a sight to behold. Fresh fruit is sliced to fit the popsicle molds; kiwi and strawberry make for a fun photo opp. The classic American riff, cookies and cream, has whole Oreos inside. Nearby, the original Alpaca Chicken, a Peruvian spot, specializes in pollo a la brasa (rotisserie chicken) served with fried yuca or massive tostones (twice-fried plantain slices).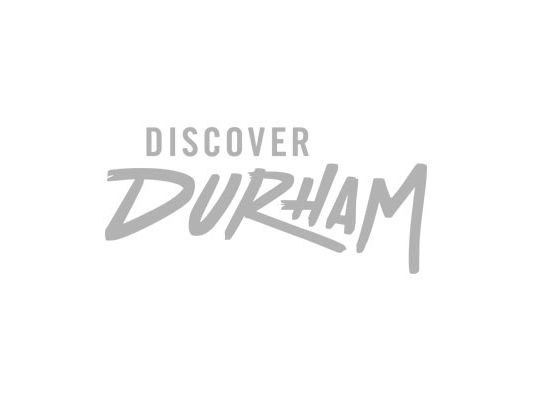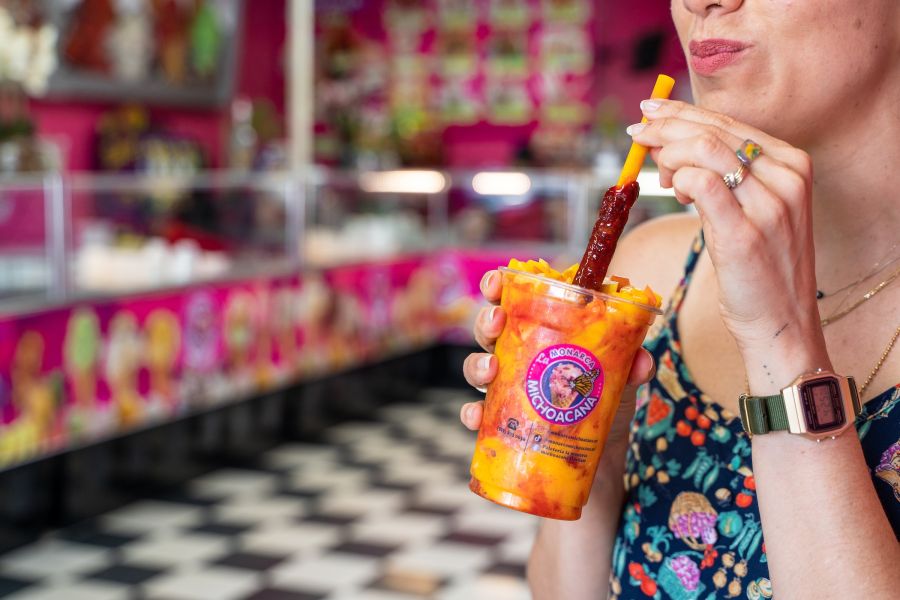 Durham's Taco Row
Roxboro Street could easily be renamed "Durham's Taco Row". For hearty Mexican food, you'll never go wrong at Restaurante Guanajuato, Taqueria La Becerrita, or Super Taqueria. You'll find quality taco fillings made to order, fresh salsas, and aguas frescas from scratch, along with rotating weekend specials like menudo, birria, and pozole.
For a more immersive experience, La Superior supermarket houses a taqueria right next to a full-scale tortilleria and panaderia. While you wait for your order, catch a game of fútbol on TV or stand mesmerized by the conveyor belt spitting out hot, fresh tortillas by the dozen. Pick up a concha on your way out or grab some fresh cheese and tortillas to take back for a midnight snack.
Coffee shops are experiencing a heyday in Durham and Roxboro Street has two of the newer shops in town. Omie's Coffee Shop and Roastery illuminates a corner with its pastel pink exterior, cozy indoor seating area and a play nook for young children, complete with books and toys. Its small coffee roastery supplies the shop; bags of beans sell out quickly.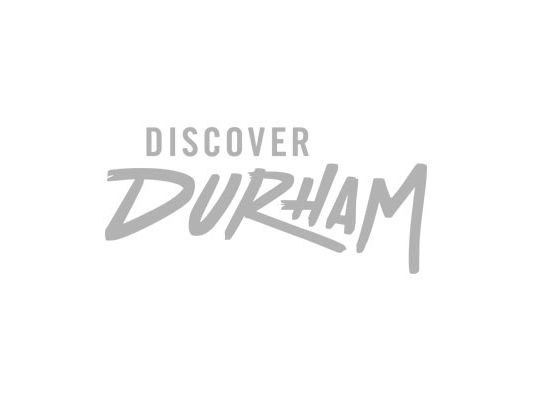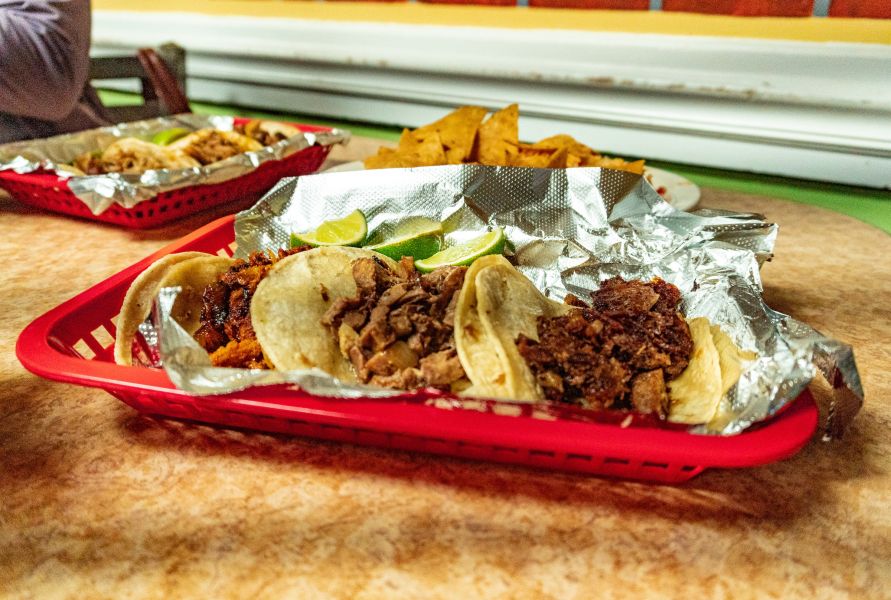 Perfect Lovers might be harder to find, but once you do, you'll feel like you stumbled on the city's coolest little secret. A giant bird of paradise welcomes you into a former storefront turned sunny coffee shop and makeshift arts and event space. Perfect Lovers serves a small, solid menu of espresso drinks made with a rotating cast of specialty coffees and a daily selection of local pastries. On nice days, the back patio is spacious enough for groups and cozy enough for couples. Check out the Perfect Lovers Instagram page for a chance to pop into DJ sets, art and vintage markets, yoga classes, and poetry readings throughout the week.
For special occasions, locals love Gocciolina, a cherished Italian restaurant on Guess Road. Intimate and unassuming, Gocciolina serves exceptional homemade pastas and other Italian dishes crafted with locally sourced ingredients listed daily on a charming chalkboard menu. The restaurant seats barely over 50 diners at a time. Reservations are highly recommended.
If you refuse to leave the state without a taste of barbecue, we get it. Picnic off Cole Mill Road has got you covered with whole hog delights and all the fixin's. Don't miss a surprise sleeper hit: the fried chicken sandwich.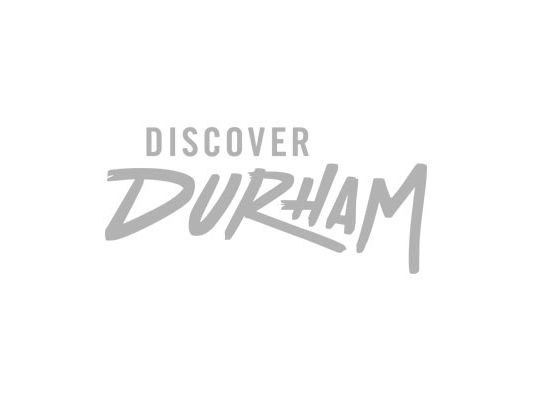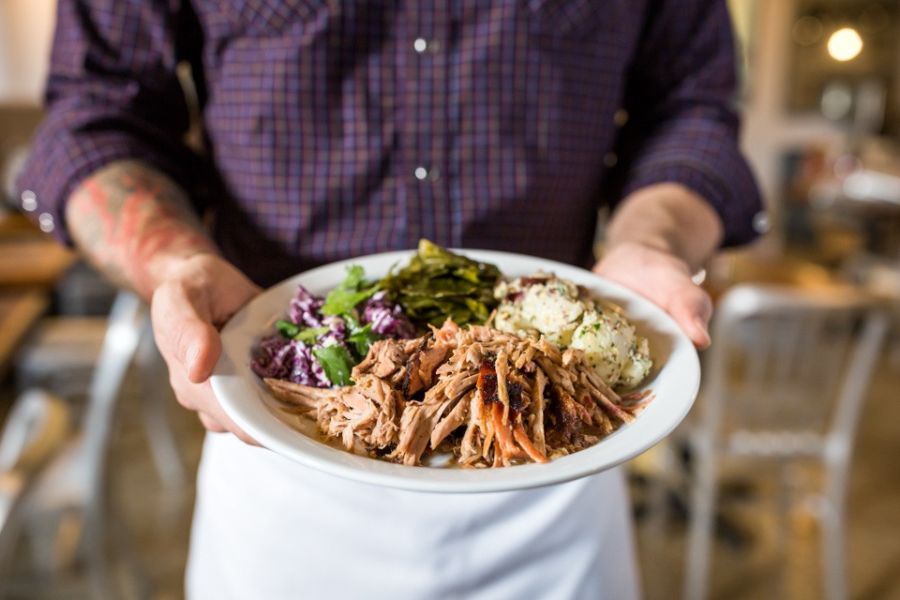 Do
The natural beauty along the Eno River is so striking that, in 1701, English explorer John Lawson referred to Durham as "the flower of the Carolinas." Thankfully organizations and parks like Eno River State Park and the Eno River Association, North Carolina Botanical Garden, and Triangle Land Conservancy have helped to preserve these flourishing lands and lead regular tours to explore native flower and fauna. Venture down the trail at Penny's Bend or take a dip at West Point on the Eno.
In the evening, both Frog Hollow Outdoors and Two Sisters Adventure Company offer gorgeous sunset and starlight paddle tours along the river. Reservations are required. From March through November Lake Michie is open to the public for fishing, motorboating and kayaking, and Durham Parks and Recreation offers reasonably-priced kayak and canoe rentals in six-hour increments.
The Museum of Life and Science is a local treasure, especially for young children. The interactive science museum includes a two-story building with educational exhibits and an outdoor park. 60 species live on the 84-acre premises including goats, donkeys, wolves, bears, and lemurs. The museum also boasts one of the largest butterfly conservatories on the East Coast.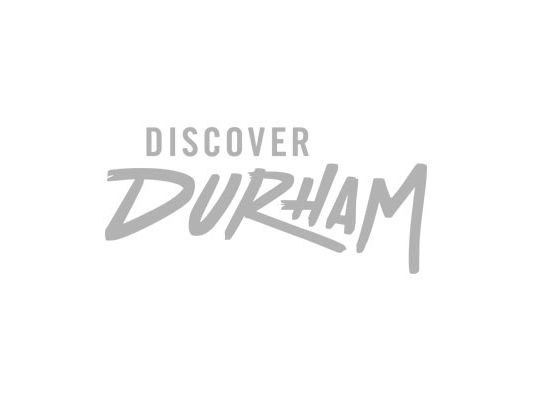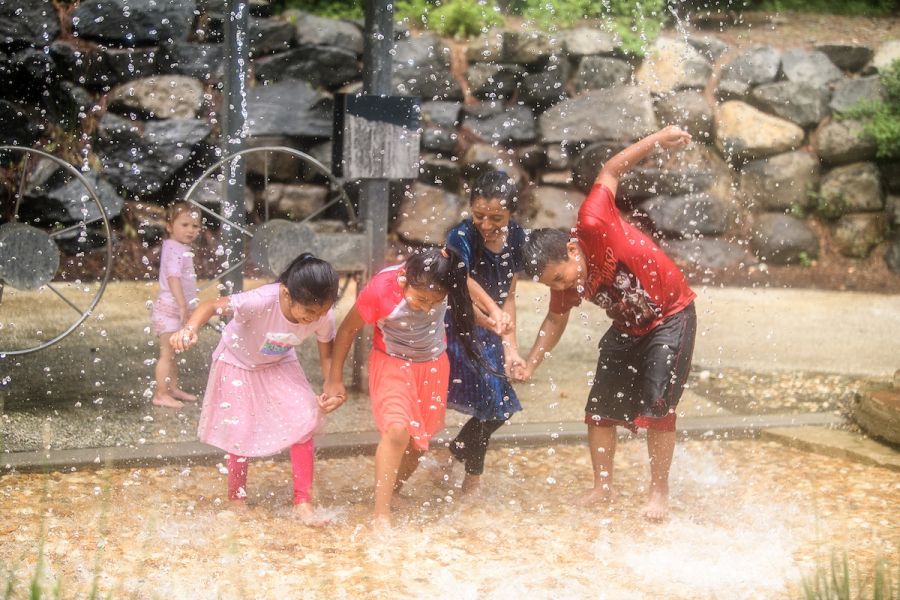 To burn off some steam, why not head to OC Aerial Adventure Park? Newbies can try their hand at the ropes course, rock climbing, or slides that make you airborne. Daredevils can level up to a challenging "ninja" obstacle course, cruise down a 165-foot zip line, or try a belayed 22-foot free fall! OC Aerial offers 3-hour passes priced for adults and children and all-day climbing passes.
For a more rustic journey into the outskirts of Durham, plan a leisurely farm day at Elodie Farms. Specializing in cheese from their mixed-breed herd of goats, the farm hosts tours, yoga classes, and regular five-course chef's dinners.
The area's rich culture began long ago, and any history buff would know it. Durham County is the only county in the state (yep, out of 100!) with three state historic sites. Get a dose of local lore at Duke Homestead's tobacco museum, dive deep into critical civil war history at Bennett Place, and honor and reflect on the plight of enslaved people at Historic Stagville.