Durham's Best Sports Bars
Estimated Read Time:
5 minutes
Basketball, football, baseball, curling – no matter which sport you're passionate about, you can find a great spot to join your fellow sports fans at Durham's best places to watch the game.
Durham sports fans are well known by the shade of blue they bleed, but there's more to the scene than college basketball rivalries. Sports fans gather around the glow of televisions, toasting beers and sharing plates of nachos and the emotional highs and lows of a good game at bars all around the city during Saturday morning Premier League matches, Sunday football games, curling bonspiels (we assume) and yes, March Madness. Whether you want to immerse yourself in the game (or games) or you're looking to catch the highlights in a social setting with great food and drinks, this list of Durham's best sports bars has you covered.
Tobacco Road prides itself in paying equal attention to offering fresh, delicious food, exceptional service and "infinite sports." From baseball to cricket, if it's on TV, you can watch it at Tobacco Road while you enjoy chicken taquitos, mini crab cakes or Down East Nachos piled high with eastern NC pulled pork, pickled okra, and barbeque aioli. As a bonus, Tobacco Road's dining room and outdoor terrace overlook the Durham Bulls Athletic Park, so you can watch the Bulls play without missing your team on TV.
As you enter downtown, Bull McCabe's expansive lawn, covered patio and bar at the center of the five points intersection is hard to miss. The Premier League bar has been known to open early for a Saturday morning game, and with access to all the sports packages and streaming content, you can be sure that it will be possible to watch your game of choice there. It's is also a popular Durham hangout with excellent downtown people-watching and sunset views, so you can bring your crew even if they're not so into sports. The twenty beers on tap and Irish pub food menu will keep anyone entertained.
On a beautiful day, with or without a game on, you'll find folks sipping great beer, eating great grub, and soaking up the sun on the outdoor patio here. The Boot Room is best for big soccer matches — with themed menu items like The Rapinoe grilled chicken sandwich, or the Italian Maldini — but buzzes for just about any big sporting event. They call themselves a sandwich shop, but you don't want to sleep on the appetizers and big salads: the bang-bang tots, fried pickles including okra, green tomatoes, and a house-made feta-dill tzatziki and the hearty Carolina cobb salad make everyone a winner.
Whether you're staying at the Washington Duke Inn & Golf Club or just passing through and soaking in the Duke Blue Devils spirit, the Bull Durham Bar is your spot to watch a game in the heart of Blue Devil country. Its late-night menu makes it a popular spot for fans spilling out post-game or pregaming for an event at Wallace Wade or Cameron Indoor Stadium. Cozy up at the bar or take your pick of tables that overlook the golf course, first come, first served.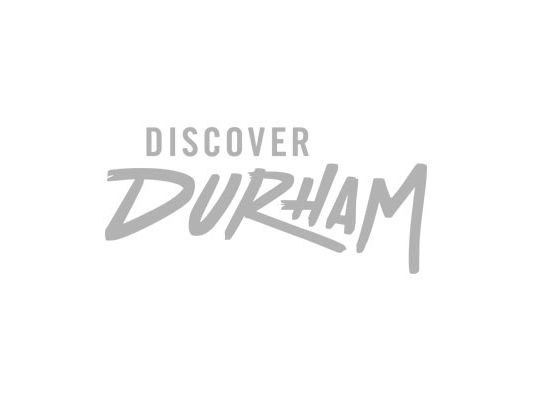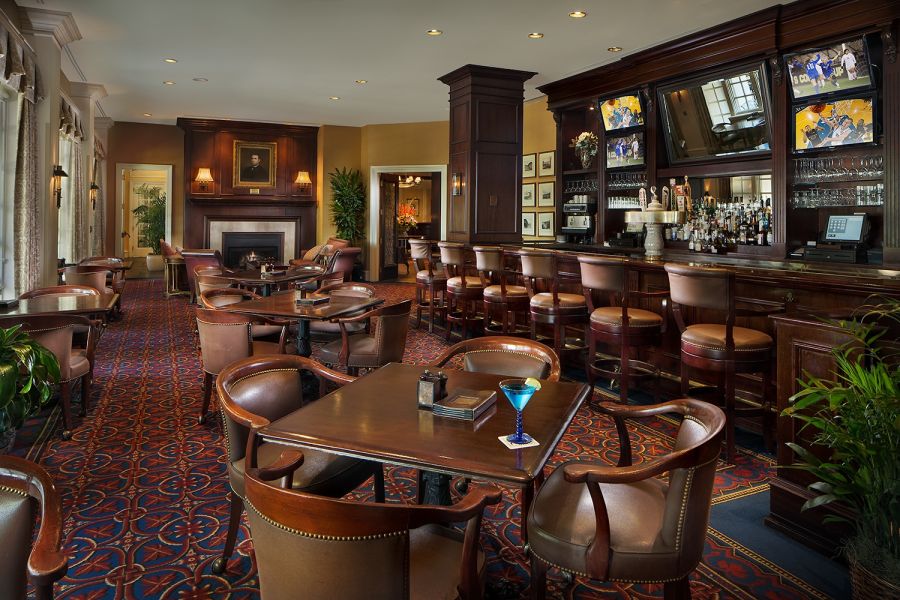 If you're looking for your local "Cheers" equivalent, Dain's Place is a strong contender. The cozy Ninth Street neighborhood bar is typically jam-packed in equal measure with fans of sports on the tvs, the legendary tots and burgers on the menu and the slew of NC-made craft beers on tap and in the cooler. The vibe is friendly and unpretentious, and you can always make a new friend with another patron or with Dain himself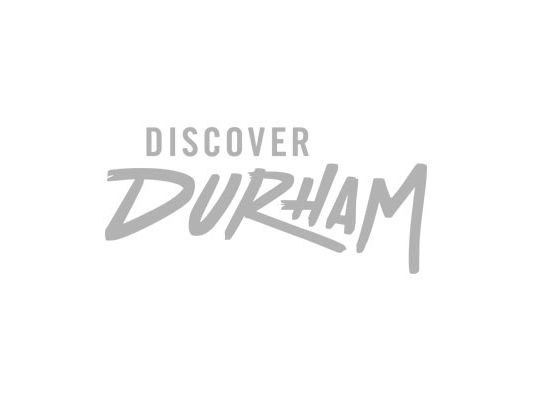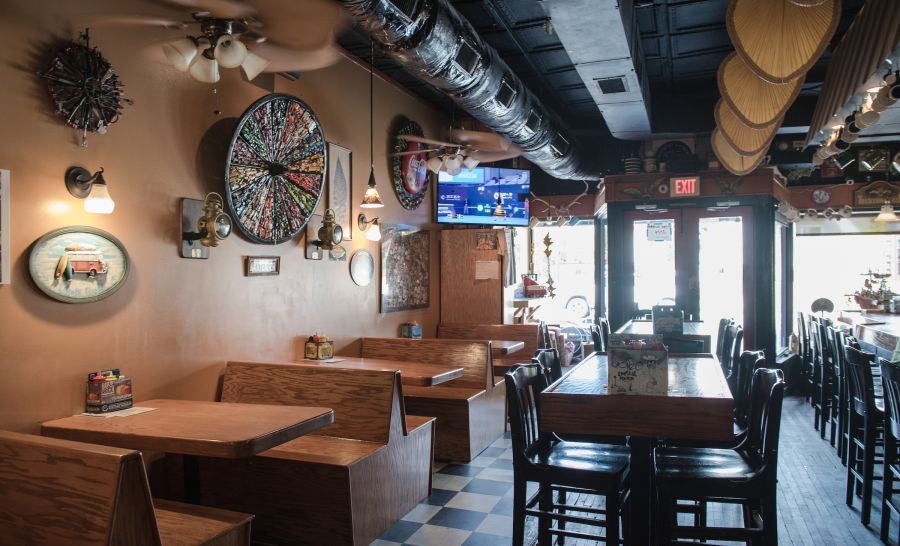 With locations on the northern and southern sides of Durham, Bralie's is a no-nonsense spot with sports on the big screens, Bud Lite on tap, burgers and wings on the menu and cornhole and darts for those who aren't glued to the game. Don't be surprised if you leave with a new group of friends and a regular haunt if you stop in for a game and a drink.
Not all sports bars are beer bars! Louella is a welcoming Geer St. wine bar and bottle shop with tvs behind the bar that play classic movies when they're not tuned into a big game. The by-the-glass list goes beyond the typical varietals to offer great value with lesser-known grapes from smaller producers, and the snack menu leans into wine pairings like tinned fish and crackers, charcuterie, and truffle potato chips. Pro tip: you can get a great bottle at retail price with no corkage fee over $30 and enjoy it at the bar or at one of their sidewalk tables. And if someone in your crew isn't a wine drinker, there's a great selection of European and American-style beers as well as ciders and fortified wines on the menu.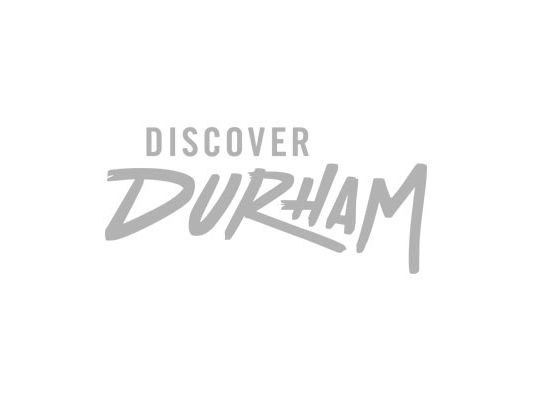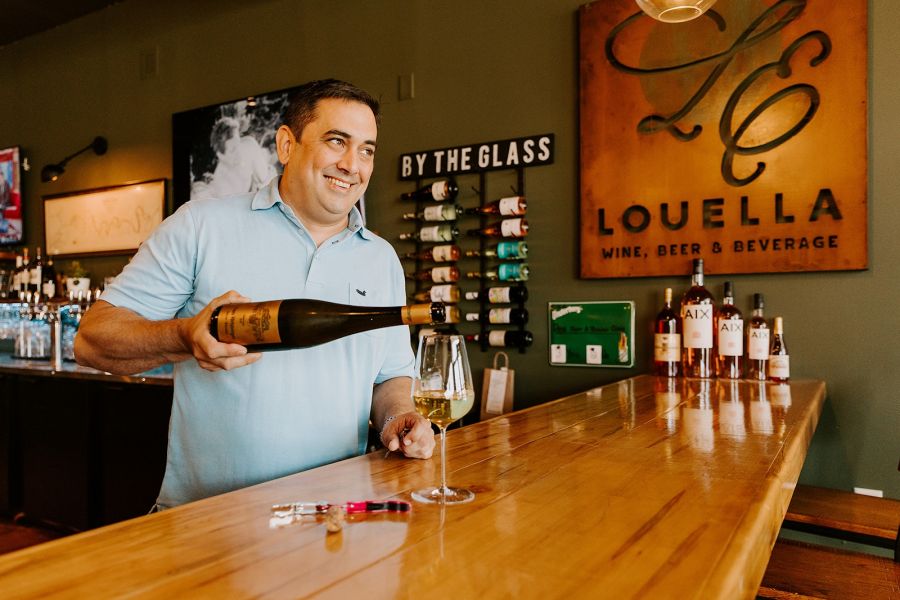 Just down from Louella on Geer St., Accordion Club is a Durham favorite dive bar for the casual sports fan. There's one tv where the friendly bartenders will show games by popular demand, and the crew of regulars will welcome you to the bar and back patio. Accordion Club is open seven days a week starting at 11 a.m., so no matter your schedule, you can find a warm seat at the bar when you need to blow off some steam or grab a pimento cheese-topped hotdog or a six-pack to-go. Follow its Instagram page to find out when they're serving their locally-famous hatch green chile breakfast burritos, and be sure to line up early because they always sell out in minutes.
If sports bars that double as happening spots for karaoke and darts are your go-to, The Tavern is your best bet. The 6,000-square-foot space allows for bigger groups, especially when it's time to belly up to "the longest bar in Durham." Enjoy 24 different beer taps, 10 TVs, darts, pool, and more all in one spot. The wings are great, as are all the other bar menu staples.
A neighborhood favorite, as voted by Nextdoor, Town Hall Burger & Beer offers much more than its name implies. The original Town Hall location is situated in South Durham just off Interstate 40, convenient to The Streets at Southpoint. Build your own burger or choose from the extensive list of shareables — we're personally big fans of the truffle parmesan fries, pretzel bites and BBQ tots. For those that might not need to catch every moment of the game, there's a shuffleboard and great patio.
Known more for indie music shows and the perfect patio, Motorco isn't one to miss out on big game day action. With a pull-down projector screen on the inside of its restaurant space, Parts & Labor, you can enjoy the biggest games in a more social atmosphere. With "heavy duty" and "lighter" options on the food menu, those hoping to graze on shareables like Hipster Poutine and cheeseburger and seared tuna sliders as they cheer on teams in blue have found their spot.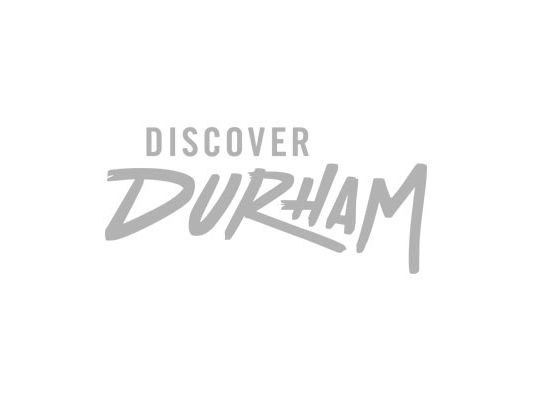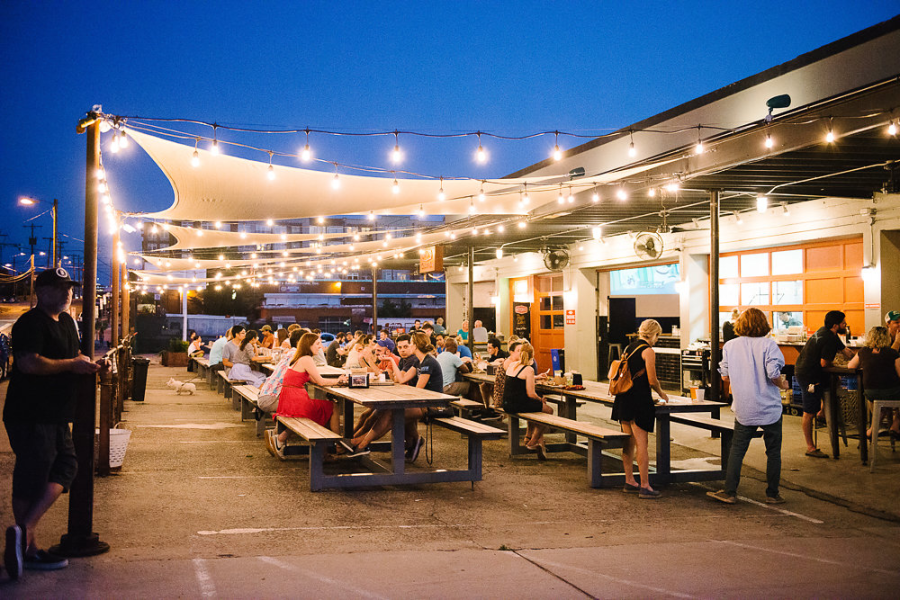 Since 1978, Devine's has held its own as a fan-favorite sports bar in the heart of the Brightleaf District. Close to Duke's East Campus, you'll find Duke paraphernalia on the wooded walls between the slew of TVs that tune in to every game. It's what you'd expect from a place owned by a Duke graduate and former Blue Devil football player. On an NFL Sunday, you'll find Bears fans and others gathering week to week. College basketball season is much the same as regulars crowd at the coveted bar seats and outdoor patio tables to take in the action.
Located in one of the two refurbished tobacco warehouses that make up Brightleaf Square, Clouds Brewing is perfect for any sports fan. There are plenty of long tables for groups of fans to filter in together and a bar area that's fitting for those who intensely want to watch solo or with a smaller group. Self-styled as "German-inspired, American-made," the Durham location has been open since 2016 with over 50 beer taps (30 of which are their own brews), and a self-pour beer wall. Rumor has it that Clouds has the most TVs of any Durham restaurant, but we'll trust you to let us know if the facts check out.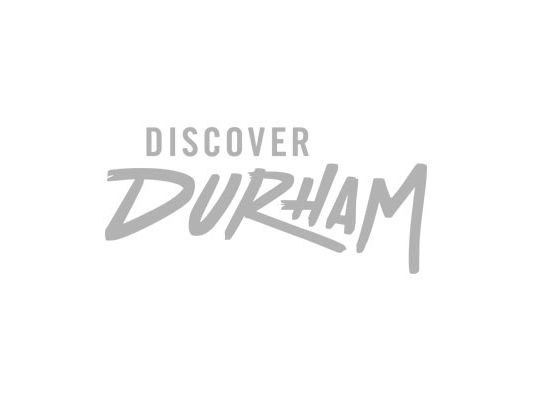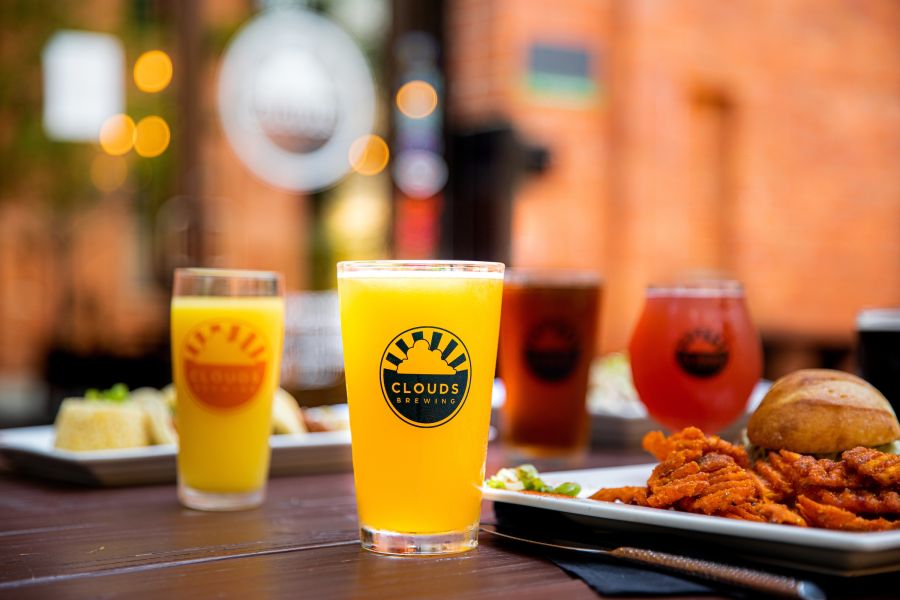 Durham Breweries
With expansive spaces and great homemade beer and snack menus, Durham's breweries know they're an attraction for sports fans. You can bet that if there's a big game happening, breweries like Hi-Wire, Ponysaurus, Durty Bull and Fullsteam will bring out the big screen so local fans can show their team spirit.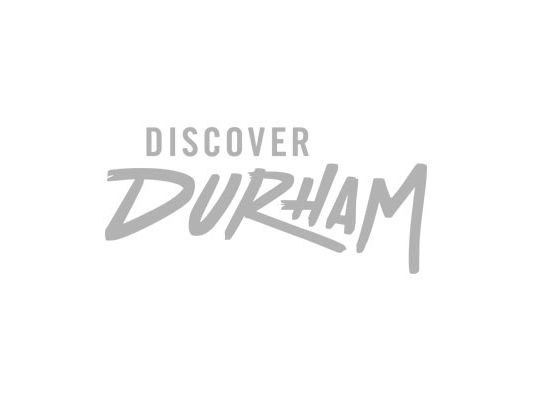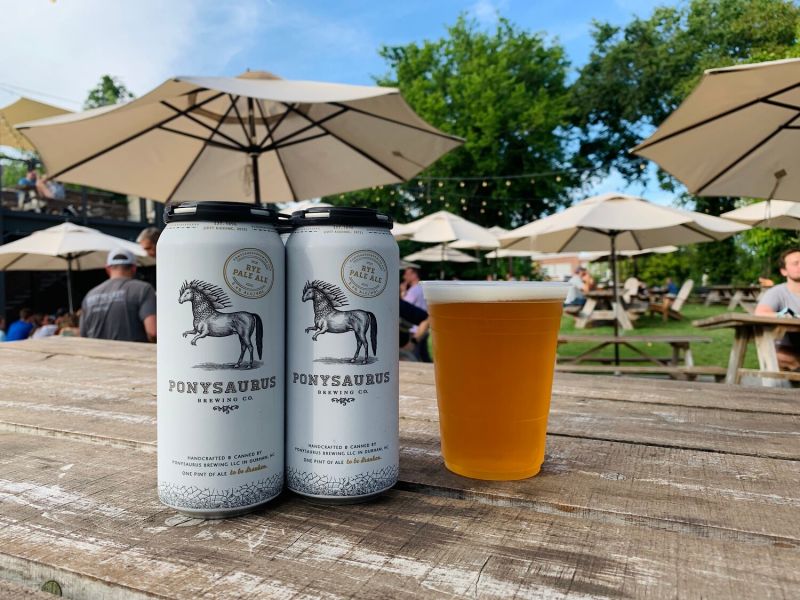 Mark your calendars and bring your brackets. You're on your way to making some great friends and memories watching sports in Durham's sports bars.