A Definitive Guide to the 15-501 Corridor
There's more to the expansive boulevard connecting Durham and Chapel Hill than meets the eye. Welcome to Durham's burgeoning hub of small business and family-friendly entertainment.
During basketball season, the importance of the seven-mile stretch of highway 15-501 between UNC and Duke rises to mythic proportions. It's part of the famed "Tobacco Road". Known by locals as "the boulevard," it's a connector between two of the three destinations that make up the Triangle. What you'll see at face value on any typical day is a commuter corridor lined with familiar big box stores, punctuated by the lone tower, dubbed "the pickle," looming over the intersection between Durham-Chapel Hill Boulevard and the 15-501 bypass leading north to Durham Freeway and downtown.
This section of 15-501 has followed the trajectory of many late-20th century thoroughfares — a mid-century motorway dotted with hotels and HoJo's, a classic mall and retail district, and in recent years, a move toward density and mixed-use development welcoming smaller, locally-owned businesses, family-friendly spaces, and public art. This guide will navigate through the chains and fast-food restaurants that stand in the footprints of the historic motor lodges and highlight the hidden gems that bring Durham's personality to the city's western edge.
Highway History
15-501 replaced the original North Carolina Highway 75 in the early 1930s. By the 1950s, it was the location of household names of mid-century highway travel like Howard Johnson's, which stood between The Duke Motor Lodge and Eden Rock Motel, two roadside motels boasting amenities like swimming pools, air conditioning, and golf courses. In 1962, the Howard Johnson's Grille and Ice Cream shop became the site of a "Freedom Highways" rally which started at St. Joseph's AME Church and caravanned to the restaurant's parking lot where over 500 people, led by the NAACP and the Congress of Racial Equality, campaigned to demand integration.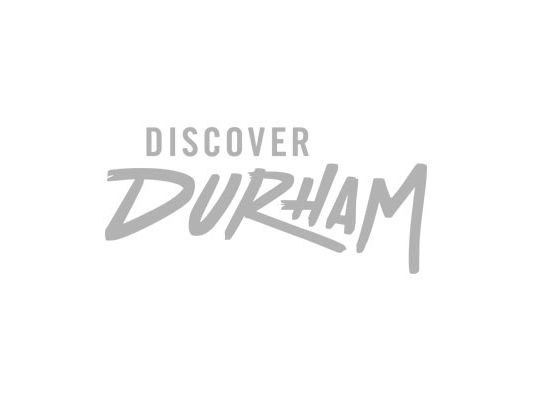 Also in this area, the upscale Blair House Restaurant operated for years before it was renamed Country Inn and branded by its "accent on taste" in the 1960s. By the early 1970s, it had closed and become the home of Blueberry Hill, which may have been Durham's first gay bar, and operated as a meeting space for the Carolina Gay Association by day. A barn-like structure on the property, once a gift shop adjacent to Country Inn, became a bar called The Royal Elbow.
What's now a shopping center on the south side of the highway was once South Square Mall, Durham's first mall, which opened in 1975 and housed over 100 shops and a movie theater. The area's development as a primary retail district hastened the end of the mid-century motels and other establishments on the northern side of 15-501. South Square embodied the classic '80s and '90s enclosed mall — a teenage haunt and shopping haven until the modern Streets at Southpoint Mall opened in what was then rural South Durham. The allure of the hybrid mall, with its outdoor "Main Street" concept and luxury anchor stores, spelled the end of South Square, which closed in 2002 and was torn down shortly afterward.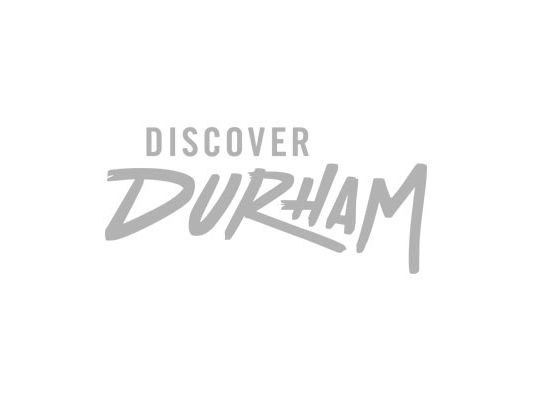 Know Before You Go
Don't let the strip malls fool you. Southwest of downtown, the district's convenient location just off Interstate 40 makes the area an attractive opportunity for a 21st-century reimagining of what a retail district can be. Creative entrepreneurs operate in brightly colored businesses between the chains in established shopping centers and slightly off the beaten path, and University Hill is a modern, mixed-use development with apartments, retail, dining, and more that attracts multi-generational residents and visitors.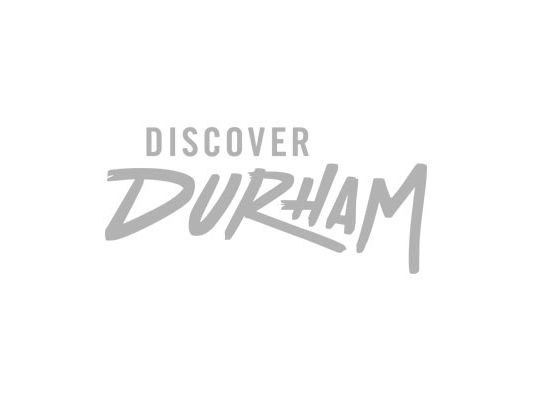 Family-Friendly Fun
Parents, this one's for you. A few kid-centric entertainment zones, casual eateries, and plenty of parking make the neighborhood an attraction for families looking for fun for all ages. Let Notasium inspire your child's talent with a day pass to the music-inspired play zone. A bounce house, slide, interactive percussion and international music exhibits, and even kid-themed karaoke booths entertain kids' minds while they release their energy. For the budding scientist or designer, The Wonder Lab is a STEM-centered play space and learning center where kids aged six months to six years can have fun while learning in 90-minute play sessions with open-ended toys like a wind tunnel, pattern making and building zones, a light table, nature nook, and kid-friendly robots.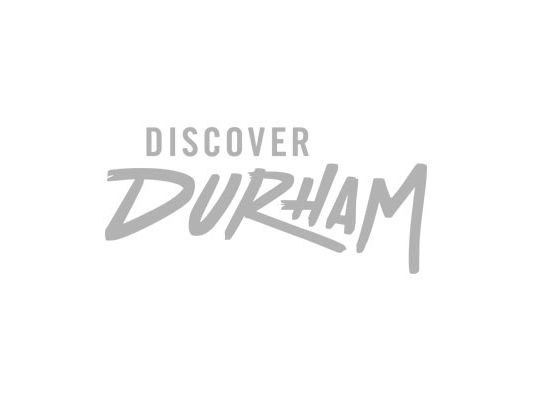 Older kids will get their fill of fun at Angel Island Fun Park, an indoor playground with an arcade, large ball pits, and go-kart racing. After an afternoon of play, kids and parents will be satisfied with a chicken cutlet sandwich or Italian Hero at Eastcut Sandwich Bar. And parents can always pop into a shopping center to pick up supplies before heading back to the nearby La Quinta Inn, a pet-friendly hotel with an indoor pool perfect for a post-dinner dip.
A Day of Art, Nature, and Tasty Treats
No kids in tow? Start your day with a moment of zen at Triangle Coffee House in UHill. Take your cold brew for a stroll around the development to check out UHill Walls, one of the largest collections of public art in the southeast. More than 40 murals by local, national, and international artists are inspired in part by Durham's history and well-known faces like the "Queen of Funk," Betty Davis, painted by Scott Nurkin, and fashion icon André Leon Talley painted by Tiffany Baker. For lunch, hit up Pure Soul for satisfying plant-based comfort food in a brightly colored, plant-filled space. The Soul Bowl and specials like a fried "fish" plate will change your perspective on what vegan food can be.
After a hearty lunch, you'll be ready for a little outdoor adventure time. Trek over to Sandy Creek Park, accessible from Pickett Dr. where you'll find two miles of trails, including a 10-foot-wide paved greenway, picnic facilities, wetlands, a butterfly garden, and an animal observation deck. Once you get your steps in, head back to UHill to Bowerbird Flowers and Apothecary and shop their gifts, cards, and personal care items, pick up a bouquet of flowers to spruce your room or sit on the outdoor terrace with a nice cup of tea from the Botanical Bar. If you're ready for a glass of wine or a locally brewed beer, you don't have to choose between the two! Apéritif and Gizmo Brew Works are just across the way from one another, connected by a lawn where you'll often find musical acts performing and groups of friends congregating with chicken sandwiches or healthy bowls from BB's Crispy Chicken, Bul Box or Happy + Hale, all located within the complex.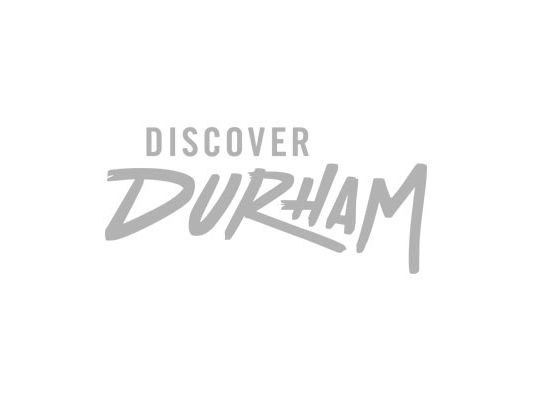 If you've got a little extra time and a bit more appetite, drive down 'the boulevard' to stop at El Chapin Guatemalan Grill & Catering for an authentic meal in an unassuming restaurant-meets-market setting. Or trot on down 15-501 to the New Hope Commons area, where GPS will help you find killer dumplings and homestyle Chinese food at Sister Liu's Kitchen, recognized by Bon Appetit as one of its 50 Best New Restaurants shortly after opening in 2018. Next door, local favorite Namu offers local beers, coffee and casual Korean food you can enjoy in a hidden, plant-lined garden. For a beer or glass of wine and a game of trivia, stop in to Navigator Beverage Co. where you can also find a nice selection of retail craft beer and bottles of wine.
Durham is filled with unique entertainment, small businesses, and eateries, and there's art and nature around every turn. While it may seem easy to breeze past the big brands and shopping centers in the 15-501 district, you'll find some unforgettable experiences if you take a closer look at the hidden gems along the way.