A College Student's Guide to Durham
Estimated Read Time:
4 minutes
North Carolina Central University, Duke University, and Durham Tech make Durham an epicenter of collegiate brilliance.
Posted By Discover Durham Staff
And it's a thriving city in its own right with nationally recognized restaurants, a buzzing downtown, art galleries, live music, and tons of local pride. Make it your mission to get to know Durham – here's a guide to get you started.
Get to know campus and the surrounding neighborhoods.
It's time to familiarize yourself with your new home! Durham's neighborhoods are full of personality, history, natural beauty and things to do. Get to know them all by reading our eight district guides outlining what you don't want to miss in each area.
Don't just take it from us! Check out our guides to on- and off-campus hotspots at NCCU and Duke written by a recent alumnus of each university.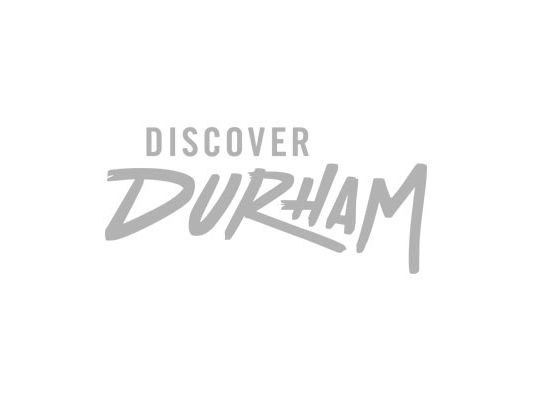 Where to shop for your next favorite outfit
From comfy college duds for studying to special event-worthy designer pieces, Durham's shops, boutiques and consignment stores have everything you need.
Where to go for thrifty finds
Used furniture, supplies for a craft project, or just a special find, these shops are your go-tos:
The Scrap Exchange is unlike any place you've ever been before. Part creative maker space, part thrift, and part craft supply store, you can spend an entire afternoon exploring its 23,000-square-foot location. It's like an IKEA for crafters. And don't miss Scrap Thrift next door and its fantastic used book section.
Shop and donate to Habitat for Humanity Restore, which offers a wide supply of gently used furniture items.
Trosa Thrift offers everything from furniture to collectibles and clothing items. Proceeds benefit Trosa's substance abuse recovery programs.
For a comprehensive list of Durham's vintage and thrift shopping, check out our blog post.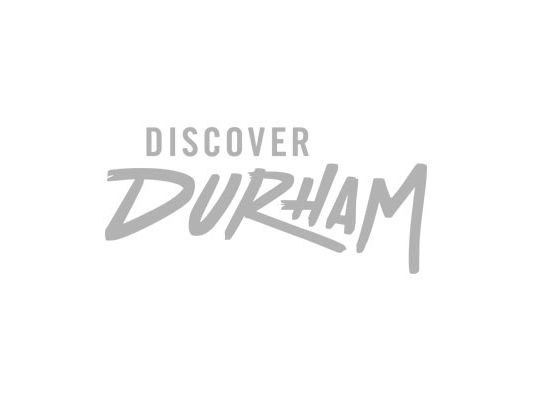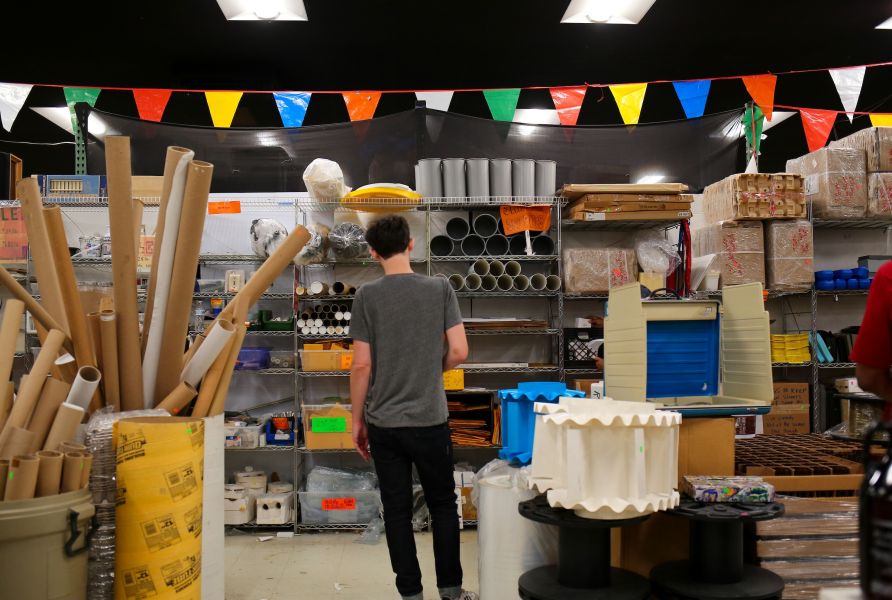 Where to 'take your parents' (wink, wink) for a nice meal
Let's be real. We all know who's actually picking up the check. Durham is known for its food scene, so when the parents are in town, it's time to break away from your store-bought ramen routine. Remember, if your family is coming to town for parents' weekend or other popular university events, you'll want to make dinner reservations several weeks in advance.
For a celebratory dinner:
Find more dining options here.
For a leisurely brunch:
Explore more options on our guide to Durham's best brunch.
For a taste of classic southern cuisine:
Bullock's BBQ – classic barbecue from a family-owned Durham institution that has been serving since 1952.
Lula & Sadie's – modern, seasonal Southern cuisine open for lunch, dinner and weekend brunch.
Saltbox Seafood Joint – famously fresh coastal Carolina cuisine from James Beard Award-winning chef Ricky Moore.
For a true Southern food tour of Durham, consult Nikki Miller Ka's piece on the most iconic dishes in the city.
Keep up to date on all the latest restaurant openings here.

Where to go for late-night eats
If you're out with friends or pulling an all-night study session, you'll need late-night grub. Here's where to find it:
Heavenly Buffaloes brings chicken wings, and their vegan counterparts, to Durham's late-night food scene. Don't forget a side of sweet potato waffle fries. Yum.
Cosmic Cantina is open until 4 a.m. So...yeah. Ascend the iconic staircase and get those burritos and house-made chips. It's a college student's rite of passage.
Cook Out is a North Carolina-based fast food chain known for its extensive milkshake menu (peach cobbler!) and an anything-goes food selection – from corn dogs to quesadillas.
Where to go for coffee and marathon study sessions…
Mix up your study routine by getting off campus and checking out Durham's coffee houses.
Find all of Durham's best places to caffeinate.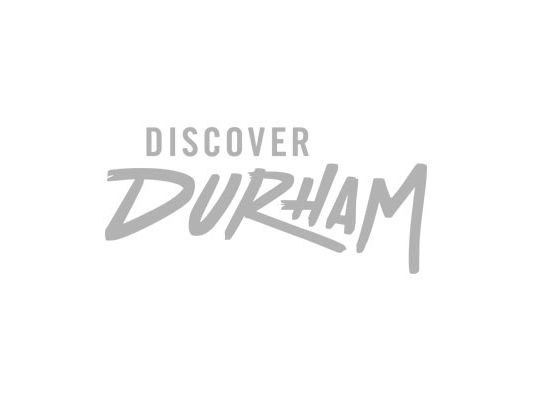 Where to unwind outdoors
Sometimes you need a break from cramped dorm rooms, the library stacks and campus in general. While NCCU and Duke offer beautiful outdoor spaces, Durham has a host of other parks and natural areas for you to explore.
Only six miles north of downtown Durham, West Point on the Eno is your close-to-home nature escape. You can lounge by the Eno River, enjoy miles of hiking trails, or explore the site's three historic buildings.
Little River Regional Park is a remote natural area in northern Durham County, with over seven miles of hiking trails and eight miles of mountain bike trails.
Enjoy hiking trails and beaches at Falls Lake, located on the eastern edge of the county.
Find more ways to satisfy your adventurous spirit here.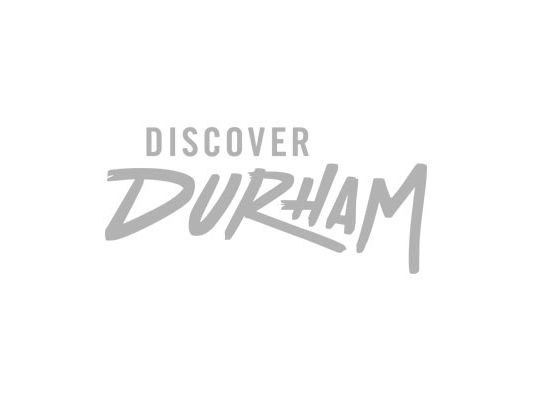 Where to take a group

Take your crew off campus and try something new.
Spend an hour solving puzzles and unlocking clues at Bull City Escape, an escape game within walking distance of Duke's East Campus.

Relax and recharge at Happymess Art Studio, where you can enjoy open studio time, an adult art class, or rent out the studio for a party.
Check out our Squad Goals blog post for more ways to entertain a group.

How to get there…
In addition to transportation services like Uber and Lyft, you can rent a Zipcar. The car-sharing service has two locations in Durham and is available by the hour or day. Additionally, scooter companies are vying for you to scoot from one end of the city to the other, and the downtown area is extremely walkable.