How to Celebrate Labor Day in Durham
Estimated Read Time:
3 minute
Labor Day may mark the (unofficial) end of summer, but that doesn't mean the good times have to end.
Posted By Discover Durham Staff
When it's your last three-day weekend of summer, you've gotta go big and do it right. As we bid the longer days a bittersweet farewell and welcome all things fall (hello pumpkin spice), it's time to plan that final road trip and spend the long weekend resting, exploring, dreaming and dining in Durham with family and friends.

If you enjoy outdoor activities, live music, cocktails, beer and top-rated restaurants and accommodations, plan a weekend getaway to Durham to soak up the last rays of summer in those white shorts. Laborious? Nope, not this weekend. We're making things as easy as possible with this list of Labor Day accommodations, events and fun things to do!
The events below occurred in 2023. For details on 2024 Labor Day events, check back closer to the date.
Enjoy Live Music, Events & Shows
From hip hop and soulful jazz to art galleries and shows, there's always something exciting happening in the Bull City.
PLAYlist Concert Series: Queen Esther | September 1
Kick-off Labor Day weekend at Durham Central Park with the talented Queen Esther and hear songs from her recently released jazz album and Lady Day's (Billie Holiday) lost classics. Local food trucks, craft beer and other vendors will be on site.

Bull City Jam Session | September 1
Creatives of all forms: visual artists, musicians, dancers, storytellers, lyricists, poets, singers, and more will have the space to create, collaborate, and be inspired with & by other artists.
Sensory-Friendly Film Series | September 2
The Carolina Theatre's Sensory-Friendly Film Series offers a safe and accessible environment for individuals with autism or for those who are sensory sensitive. Lights remain up, the sound is turned down and there are family-friendly accommodations as well as other considerations.
Kayaking 101 | September 2
Join Two Sisters Adventure Company for a foundation-building paddle practice on Falls Lake. Find your moment of zen as you glide across the water on a three- to four-hour float.
Jazz Brunch at Alley Twenty Six | September 3
Grammy-nominated jazz trumpeter Al Strong brings a rotating lineup of musicians to Sunday brunch at Alley Twenty Six. Music plays from noon-2 p.m. Reservations are recommended.
The Fruit Flea | September 3
Fuel up on brunch and head to The Fruit for the monthly gathering of Durham's creative community, where you can buy clothing, art, vintage goods and more.

Cheer on a Local Team
There are many reasons for sports fans to stay in town this Labor Day weekend. It's that magical time of year when college football season overlaps with Durham Bulls baseball. What could be better?
Durham Bulls vs. Nashville Sounds | September 1-3
Cheer on the Durham Bull as they take on the Nashville Sounds Friday and Saturday, Sept. 1-2, at 6:35 p.m. and Sunday, Sept. 3, at 1:05 p.m. at Durham Bulls Athletic Park.
NCCU vs. Winston-Salem State | September 2
Get decked out in your best Eagle gear and watch NCCU defend their 2022 HBCU National Championship title in their first home game of the year at 4 p.m. at O'Kelly-Riddick Stadium.
Duke vs. Clemson | September 4
Duke football takes on Clemson in the first game of the year. Snag tickets to the matchup at Wallace Wade Stadium at 8 p.m.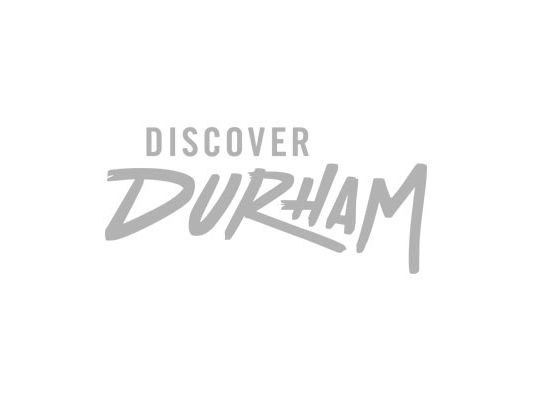 Explore the Great Outdoors
Durham's city vibe is paired with easy access to the wonders of nature in the form of lakes, forests, beautiful gardens and trails. Our outdoor adventure guide will help you unplug for a few hours and get in touch with nature.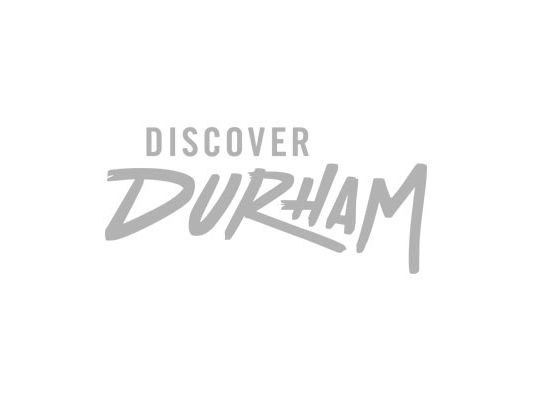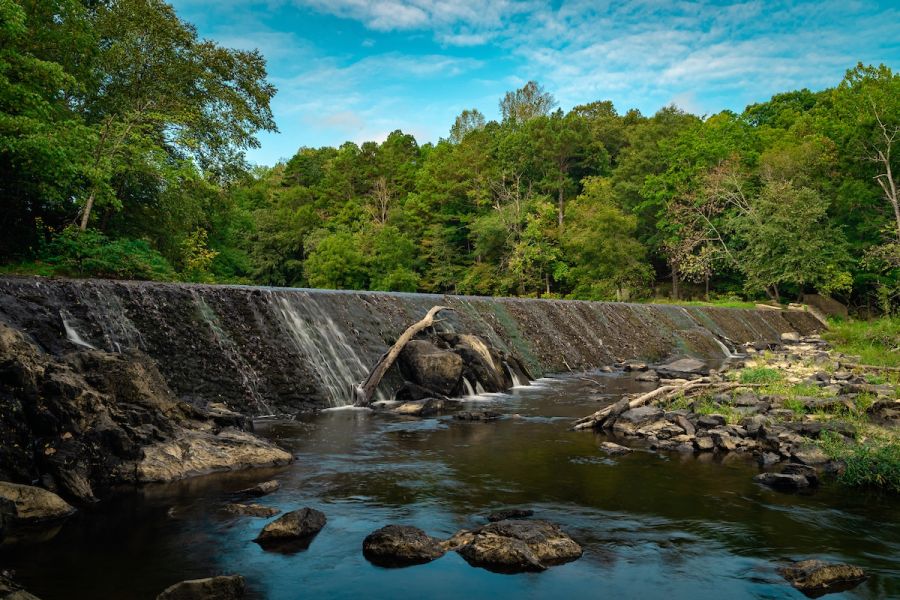 Labor day weekend is the perfect time to plan a trip to one of Durham's popular attractions. Explore Sarah P. Duke Gardens, a 55-acre botanical wonderland in Durham. The Museum of Life and Science has over 35 indoor and outdoor exhibits for all ages, including a zoo, an aquarium, an aerospace museum, a science lab, a nature preserve, a conservatory, an old-time railway and more.
Forget the zoo. Head to the Duke Lemur Center (DLC), the world's largest sanctuary for endangered lemurs outside Madagascar, for various tours, including a VIP behind-the-scenes experience.
Make a splash at the West Point on the Eno or Eno River State Park, celebrating its 50th anniversary this year, when you need to cool off. Falls Lake is also great for dock or bank fishing. Experience the outdoors and sign up for a rock climbing, hiking and backpacking, canoeing, and paddling excursions with Frog Hollow Outdoors or take your adventure to the next level with Two Sisters Adventure Co., a local woman-led company.

See Murals & Public Art
Whether you're hoping to see some of the well-known murals and landmarks around the city or looking to learn about Durham's history, we'll make sure you don't miss a thing.
Travel by foot, bike, scooter, bus, or car on a self-guided tour around the city and county to experience art while learning about Durham, enjoying unique attractions and sampling local fare.
Whether you're searching for the perfect Instagram background or visiting and looking for something inexpensive and fun to do outdoors, our mural starin' and drink pairin' guide will help you discover art around the city while sipping on a refreshing beverage.
Markers, murals, homes, and heritage coalesce to honor the stories of our African American community. Check out Durham's African American Heritage Guide to learn more about the people and events that helped shape Durham into what it is today.
Eat Finger-lickin' good Barbecue
We tend to grill burgers and hotdogs for Memorial Day; turkeys are gobbled for Thanksgiving; and everyone (well, almost everyone) eats barbecue for Labor Day. Ready for a weekend full of smoked meat and beer? Here's a list of some of Durham's best barbecue spots.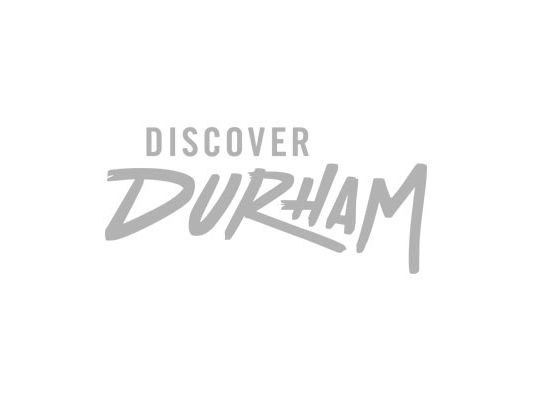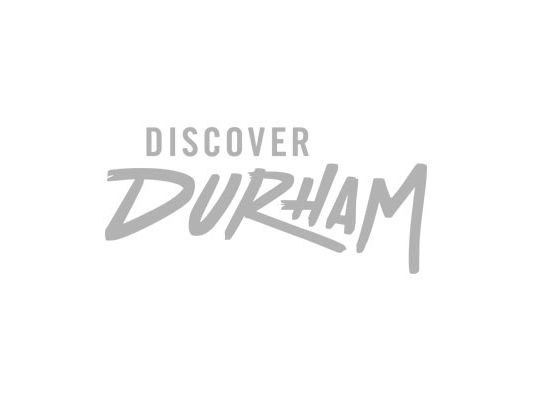 Check out the Bars & Nightlife
Durham comes alive when the sun goes down. From late-night eats and dive bars to celebrated craft cocktails and venues with nationally touring acts, the Bull City's energy will keep pace with you through the wee hours. Here's a guide to the city's vibrant bars and nightlife with the best music, drinks and atmosphere to keep the party going strong.