Your Green Guide to Durham
Estimated Read Time:
5 minutes
In Durham, "going green" means community-wide efforts to implement sustainable and environmentally-friendly practices to ensure resources for future generations.
Posted By Heather Darnell on Apr 12, 2023
Environmental stewardship and social responsibility are part of the fabric of Durham and are at the forefront of decision-making by local government, businesses, and community members. These values come from the top as the City and County of Durham have together achieved the Leadership in Energy and Environmental Design (LEED) Gold certification from the U.S. Green Building Council's LEED for Cities and Communities rating system, one of the highest recognitions for communities striving toward sustainable goals. These priorities are seen in small business operations and community practices throughout the city, too.
Visit some of the places that make Durham the green-focused place it is today and be a part of what Durham is doing to make the world a better place.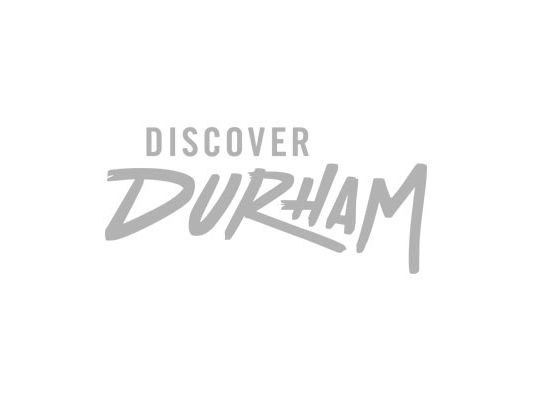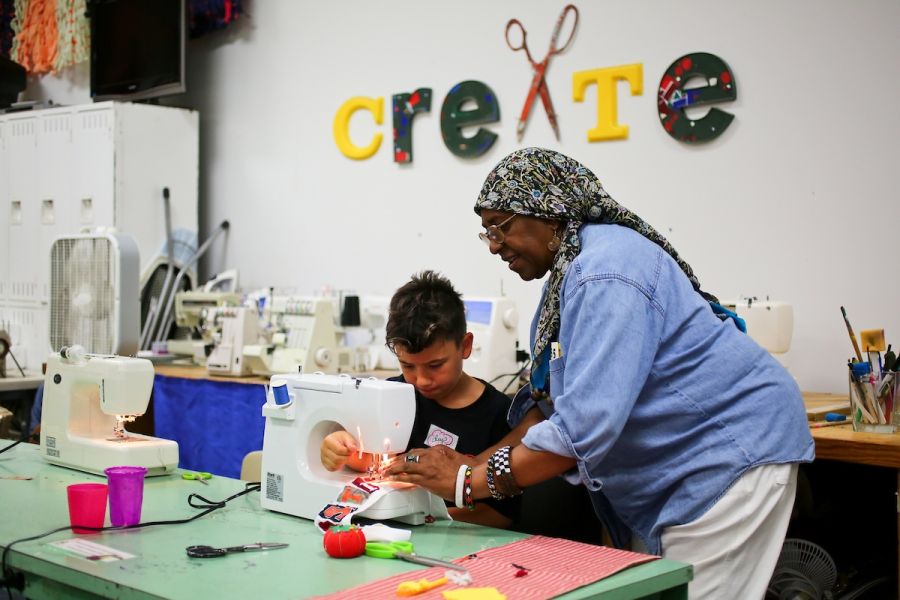 Reduce, Reuse, Recycle at the Scrap Exchange
Durham's creative reuse arts center, The Scrap Exchange, is an artist's heaven, a crafter's delight and its goal is to save the environment through reuse. It's been carrying out its mission since 1991, becoming renowned as one of the largest creative reuse centers in the nation by redistributing 70 tons of material per year. You can find all kinds of materials, scraps, and odds and ends donated from Durham businesses and residents at its retail store in the Lakewood Shopping Center. It also has an art gallery and two community maker spaces where you can dream up your next art project.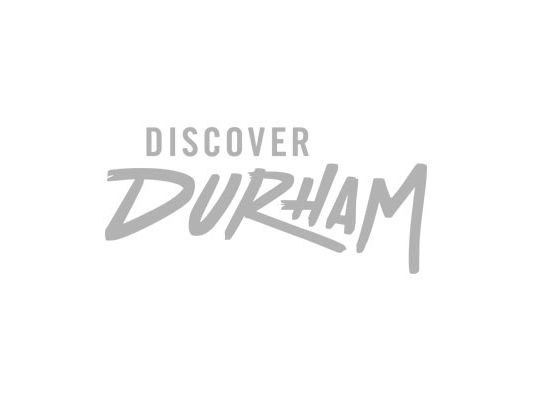 Feast at Farm-to-Table Restaurants
Durham chefs and restaurants have been at the forefront of the farm-to-table movement for years. This means they use locally-grown produce picked at the peak of freshness – not shipped from thousands of miles away. While there are many farm-to-table restaurants in Durham, here are just a few that have been making a big impact.
Bull City Burger and Brewery makes nearly everything in-house and sources all its meat and produce from more than eight North Carolina farmers and suppliers. They operate with a small environmental footprint and give all of its waste a new life. Ninety-nine percent of food waste is used to feed local pigs. Spent grains from the brewery are used to feed local animals and fryer oil is supplied to make biodiesel. Bull City Burger & Brewery has been a local favorite for more than a decade and it's easy to see why.
Saltbox Seafood Joint has become known for its seasonal seafood caught fresh from the North Carolina coast. Chef Ricky Moore prepares lesser-known fish, and it's one of the reasons why he was recently recognized as a James Beard award-winner for Best Chef Southeast. His simple, yet effective preparation lets the fish shine in the casual fish shack concept. The honey-drizzled "hush honeys" are a must-eat menu item. Saltbox is one of two spots in Durham on the NC Oyster Trail, a grassroots effort to help sustain and grow North Carolina Oysters in an environmentally friendly way. The other restaurant in Durham is Locals Seafood Restaurant & Market located inside the Durham Food Hall.

Shop Places With Sustainable Practices
We're lucky to have a downtown clothing boutique where we can shop high-quality, beautiful clothing and home goods that have been selected for the mindful practices of their designers. Vert and Vogue's commitment to conscious sourcing is proven by its status as a Certified B Corporation, so you can feel virtuous about your shopping spree.
It can be difficult to buy things without plastic packaging, but fortunately, there are several places in Durham that help solve this problem. Find organic grocery items at the Durham Co-op Market that use sustainable packaging, along with other goods. Part & Parcel is a package-free store that sells sustainable grocery items, cleaning supplies and personal care products, while making a community impact by hiring neurodivergent employees. Stop by Fillaree, a zero-waste soap store that makes bar and refillable soaps on a one-time or subscription model. Its products can be found at specialty shops like Bulldega and Sundries at LocoPops.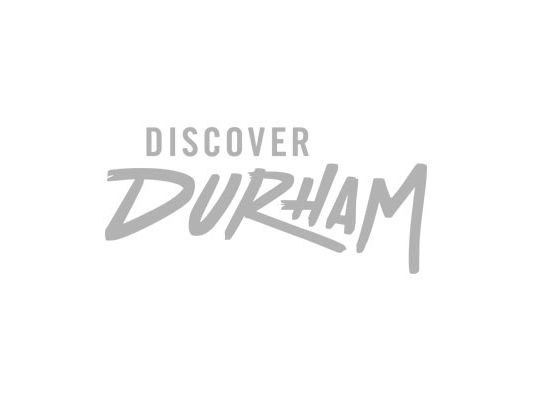 Sip Sustainable Spirits and Savor Plow to Pint Suds
Mystic Farm and Distillery, the largest solar-powered distillery in the world, is an off-the-beaten-path attraction worthy of an afternoon of eco-tourism and tasting award-winning bourbon. The water used in the spirits comes from the Triassic Basin aquifer, a natural water source beneath the distillery. All of its grain used to make the spirits comes from a local farm. The solar power saves carbon emissions each month and the distillery operates with zero production waste by providing spent mash to local farm for animal feed. This bourbon whiskey-focused distillery offers tours, classes, and events at its 22-acre farm.
Fullsteam Brewery pioneered the plow-to-pint ethos in Durham with its seasonal brews made from North Carolina sweet potatoes, southern basil, and locally-foraged persimmons. Fullsteam, which has won nine Good Food Awards over the years, is anchored by its mission to craft Southern beer that celebrates the farm and food traditions of the American South. They are approaching $1 million of local spending since their inception and their newest beer, Biscuit, exclusively uses grains from North Carolina. Try a pint or a beer flight at the tavern, and enjoy local events like Astronomy on Tap.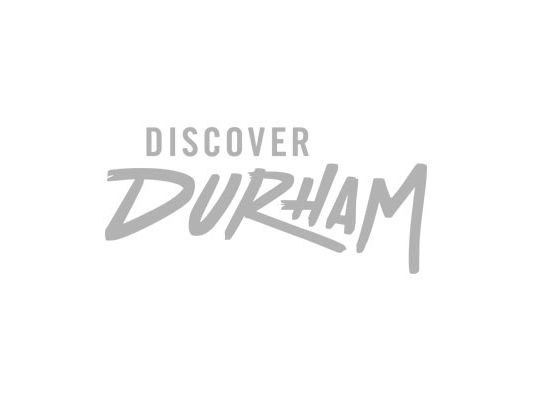 Discover a Need for Bees
Bees play a crucial role in the environment by pollinating plants and producing honey. Another thing bees help with is mead, a fermented drink made with fruits, flowers, herbs, and honey. Try mead at one of Durham's two meaderies, Honeygirl Meadery and Moondog Meadery. Take a tour and do a tasting at Honeygirl Meadery, an award-winning meadery where about half of their wildflower honey comes from a North Carolina bee farm. Visit Moondog Meadery for uniquely flavored meads like butterscotch, sour green apple, and coffee vanilla.
Take a walk through the American Tobacco Campus and discover an active observation hive behind clear glass at Burt's Bees headquarters. It's located near the original Maine cabin of its founder, which has been relocated and is available for viewing. See bees hard at work at SEEDS, a two-acre urban farming development program for youth and adults.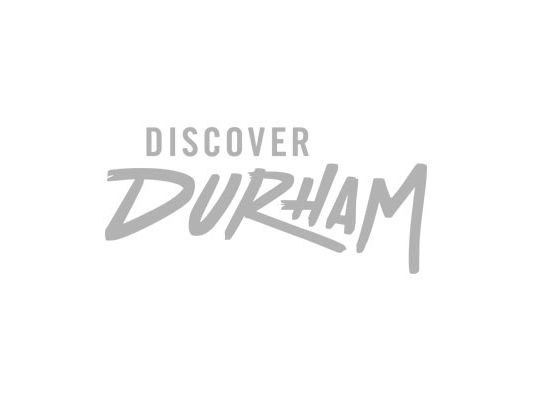 Make the Most of Local Markets
Farmers markets, craft markets and flea markets are a great place to taste local produce, support local artists, and contribute to the local economy.
The South Durham Farmers' Market is located at the Greenwood Commons Shopping Center every Saturday morning.
Durham Roots Farmers' Market features food grown exclusively by Durham County farmers and is located at 1901 Hillandale Road on Saturday mornings.
The Durham Farmers' Market is open in Central Park each Wednesday evening and Saturday morning. The Durham Craft Market runs next to the Durham Farmers' Market every Saturday.
The Black Farmers' Market, which seeks to create a strong black-led food system in North Carolina, is open at Durham Tech Community College the first and third Sundays of the month in the afternoon.
The Durham Green Flea Market is located at 1600 E. Pettigrew Street on Saturdays and Sundays.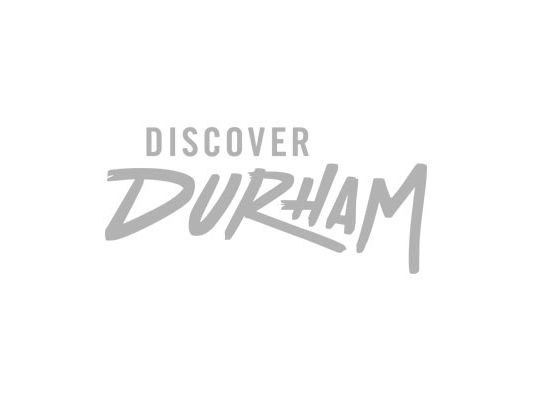 Stay Overnight at an Eco-conscious Property
Minimize your impact on the environment by staying the night at an eco-conscious property.
The 21c Museum Hotel, which operates in a former bank building, has implemented eco-friendly practices like recycling and eliminating the use of single-use plastics throughout the property. All guest room lights are on timers to conserve energy and all toilets have dual-flush options to conserve water. The hotel also uses low-flow nozzles on dishwashers and utility sinks.
The JB Duke Hotel was specifically designed with sustainability in mind during its construction. Natural lighting and window shades minimize heat gain, while low-E windows reflect heat. The hotel has a recycling program, water bottle refill stations, and uses energy-efficient HVAC and lighting and water conservation fixtures. The restaurant at the hotel uses local and sustainable products and composts waste, upcycling cooking oil into biofuel. When possible, staff use enzymes rather than harsh chemicals for cleaning and use low VOC and non-toxic cleaning supplies.
The Washington Duke Inn & Golf Club is an eco-conscious hotel with a commitment to sustainability. Their recycling, energy efficiency and water conservation programs minimize waste and they have eliminated the use of styrofoam. Additionally, they donate half empty rolls of toilet paper and bottles of toiletries to local charities.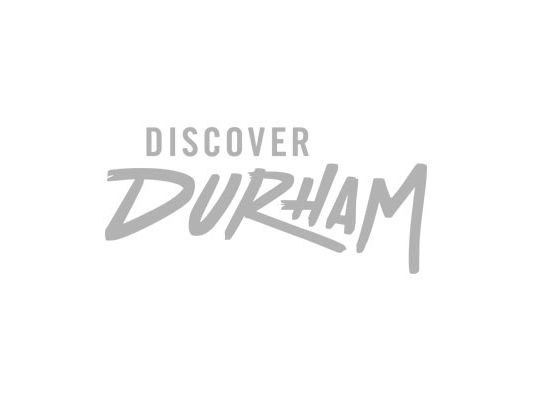 Attend EnoFest and Enjoy Hiking or Wading at the Eno River
Make plans to visit Durham in July during EnoFest, an annual music and crafts festival that supports environmental preservation efforts along Durham's Eno River. The festival has drawn thousands of people every year since 1980. Musical acts have included nationally-known musicians, and the juried makers fair features handiwork from local artisans. The preservation efforts are led by The Eno River Association, which has protected 7,400 acres of land in the Eno River basin in northern Durham county. The association has helped create local, state, and regional nature parks for the entire community to enjoy. Discover the river's natural beauty among picnic areas and a historic mill at West Point on the Eno or hike winding trails at Eno River State Park. Kick off your shoes and wade in the water as you appreciate this beautifully preserved natural resource.
Take Alternate Transportation
Help reduce air pollution and greenhouse gas emissions by traveling by foot, bike or electric vehicle. Rent a bike at Durham Cycles or Bullseye Bicycle to explore paved bike paths and greenways like the American Tobacco Trail or the North/South Greenway. Durham also has several e-bike and e-scooters available for use in and around downtown Durham, trackable by apps. Go Durham operates bus services in and around Durham, which includes eight fully electric buses. Additionally, the city and county of Durham operate seven free EV charging stations that are available to the public.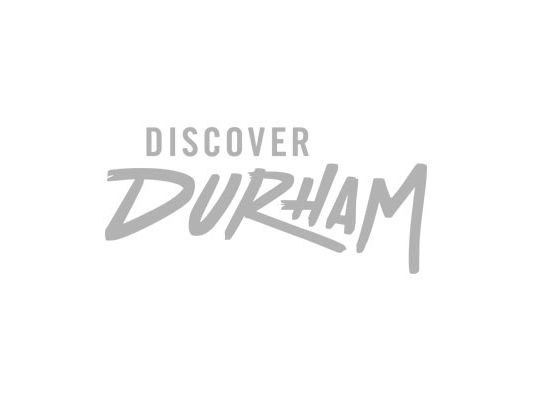 Check Out the Durham County Main Library
Local libraries reflect the values and interests of the community and that is especially true for the recently renovated Main Library branch of the Durham Public Library. The library re-opened in 2020 after a major renovation that focused on environmentally sustainable design. About seven tons of steel were saved from the previous structure and the current building has been recognized with LEED Gold certification. The Main Library branch boasts an Innovator Lab for adults, a Maker Lab for kids, a sensory calming room, a multi-sensory environment, and an inclusive play area as well as outdoor terraces. The Library is free and open to the public.

Durham celebrates the spirit of sustainability in everyday practices. You can feel good about eating, drinking, shopping, and getting around Durham in a way that matches your values. By "going green" and limiting your impact on the environment, there will be plenty of ways to enjoy Durham today while conserving resources for generations to come.