Mural Starin' & Drink Pairin': A Guide to Public Art & Craft Drinks
Estimated Read Time:
3 min
Durham's got big murals and we cannot lie ... here's a pairing guide you can't deny.
Of course, we're known as the Bull City, but you can call us the Mural City, too. Just when you thought you'd seen all the murals in Durham, a new one pops up on a wall, bench, crosswalk, or electrical box. With blank spaces that have been transformed into art, including many with historical and cultural significance, Durham has become an open-air gallery that proudly showcases the work of local artists.
Whether you're searching for the perfect Instagram background (you take that selfie!) or visiting and looking for something inexpensive and fun to do outdoors, here's a guide to a creative pairing that you can't turn down. Grab a drink from one of the local businesses listed, and then head to the nearby mural for an unforgettable mural starin' and drink pairin' experience. Post your pictures on social media and tag us at @durhamnc.
Durham Civil Rights Mural + Beyu Caffé
Pair a mural telling Black stories with a cup of coffee from a Black-owned business.
Created by 30 community members under the leadership of artist Brenda Miller Holmes and Dr. Benjamin Speller, the Durham Civil Rights Mural tells the lesser-known stories of the local civil rights movement and commemorates the activists whose sacrifices brought about change. Learn more about the mural while sipping an iced Mexican latte (pictured) or a cup of Oprah Mocha from Beyu Caffé, a nearby Black-owned café.
Pair a mural focused on saving bees with a shop that's the bee's knees.
On the side of Burt's Bees headquarters building on the American Tobacco Campus, you'll find Swarm, a mural of beautiful honeybees. Painted in 2016 by Matthew Willey, the founder of the Good of the Hive Initiative, the mural celebrates their amazing bee-haviors. Take a look at the mural while sipping a cup of Parker & Otis' iced coffee (pictured) or chai tea.
UHill Walls Murals + Namu
Pair a combination of murals at UHill Walls with a restaurant that's a combination of two well-loved food trucks.
As you walk around and enjoy the numerous murals at UHill Walls, you will definitely want a matcha latte made with green tea, vanilla syrup, and milk (pictured) from Namu, a nearby restaurant, coffee shop, and beer hall with a Korean-inspired menu. Get ready to experience over 40,000 square feet of murals on 15 contiguous acres by local, national, and international artists.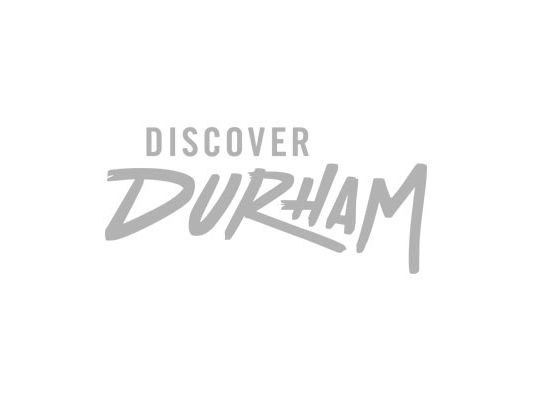 Pair something old (a mural) with something new (a Black-owned bookstore that focuses on uplifting Black history, culture, and literature).
If you haven't stopped by Rofhiwa Book Café yet, make plans to head over there now. The newly opened café has a special focus on Black culture and literature, and they hope to enhance the sense of community and Black excellence that has long existed in the East Durham area. Outside their building is a large Pepsi mural that has been preserved over the years. Check out the mural, grab some books, and get refreshed with a hibiscus refresher (pictured).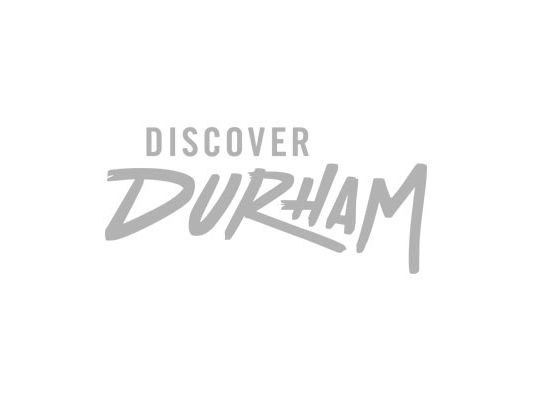 Pair a publicly displayed mural with a coffee shop named after a publicly shared ritual.

Maybe you think you've seen everything around Durham Central Park, but if you haven't been in a couple of months, you're missing out on a colorful new photo op. Order the hibiscus-mint spritz, a sparkling tea garnished with spearmint, from Liturgy Beverage Company in the Durham Food Hall, and then pose for a picture in front of the mural outside Cecy's Gallery & Studios.

Pair a mural of a bull with an incredi-bull mocktail.
It may be a little hard to find since it's located in a private courtyard, but the Grab Life by the Horns mural is a Durham treasure. Painted by Victor Knight in 2017, it embodies Durham's spirit – a bull taking life head-on. So, grab a non-alcoholic piña colada (pictured) from Alley Twenty Six, a local cocktail bar and restaurant, and head on down the actual Alley 26 – just past the normal limits of the restaurant's seating – to see the famous bull.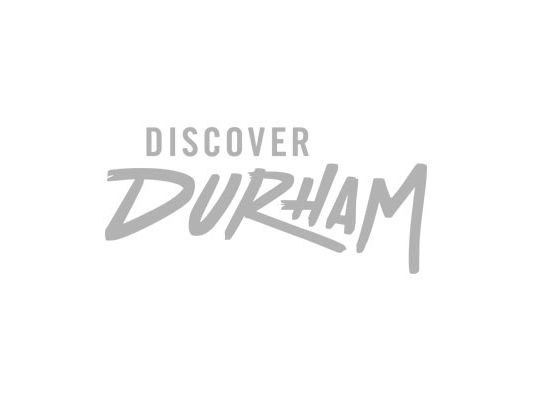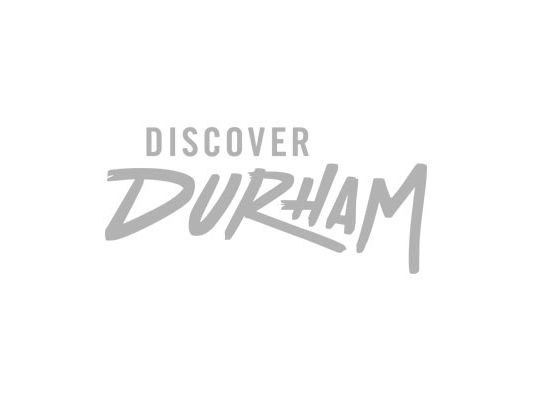 Pair the largest mural in Durham with a drink from the largest Cocoa Cinnamon in Durham.

Led by local artist Cornelio Campos, the Lakewood community came together to create a 2,760 square foot mural depicting common struggles in the community, while highlighting a shared hope for the future. Known as Durham's largest mural, it covers the exterior wall of El Futuro, a mental health clinic largely serving local Latino/a and immigrant communities. Try a cup of kokytu (pictured), made with Mexican coke poured over ice and topped with espresso from Cocoa Cinnamon, and experience the stories told by the community.

Pair the bright mural on the wall at Hi-Wire with a bright and full-bodied beer.
You could actually stare at the stunning wall-to-wall mural on the wall at Hi-Wire all day. Stop by the Hi-Wire at Golden Belt for a Lo-Pitch hazy IPA (pictured), play some soccer pool, and get your stare on with the large mural created by Ian Wilkinson in 2018.
Need more information about Durham's murals? Stop by the Visitor Info Center and pick up our Public Art & Inspiration Guide.