Top 5 Reasons to Meet in Durham
When you meet here, you're meeting the soul of a city and community ready to connect.
Posted By Discover Durham Staff
Allow us to introduce ourselves.
Perhaps you've heard about Durham's celebrated food scene, top-notch universities and startup culture. Maybe you've heard that professionals and visitors partner with us to immerse themselves in Bull City culture — making each meeting and conference a unique opportunity to explore our distinctive grit and visionary atmosphere.
We are barbecue and biscuits; locally-sourced small plates and craft cocktails at boutique, locally-owned hotels. We're a gritty tobacco-grown town with international corporations. We're a hub for activists, scholars, artists and entrepreneurs. We're passionate about our destination and your next event.
Durham is a community brimming with world-class entertainment and leisure possibilities for over nine million annual visitors, making it simple to deliver a meeting with lasting impact. Join us; we are completely dedicated to accommodating your planning needs in the city we love.
Come Discover Durham.


Get Here With Ease
Durham is within an hour's flight or day's drive of more than half the nation's population.
RDU International Airport offers over 350 daily flights arriving from 64 nonstop destinations, both domestic and international, and serves nearly 10 million passengers annually.
Durham is within a day's drive for half the country and midway between Atlanta and Philadelphia, making it convenient for drive-in attendees.
Learn more about Durham's accessibility.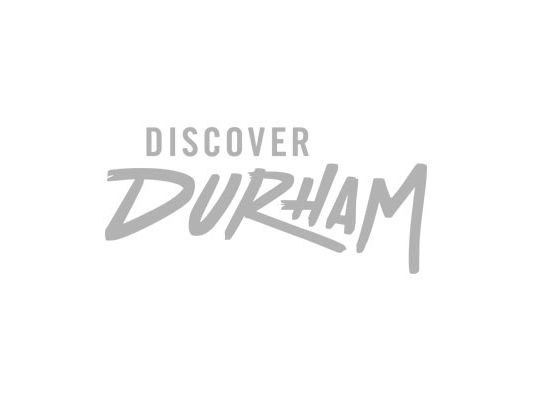 Work Hard, Play Hard
Durham will keep your attendees engaged before, after and even between meetings.
Durham's innovative spirit is more than a day job; it's a way of life. Creative culture extends beyond its office buildings and research labs to leisure activities encouraging attendees to explore, relax and have an incredible time.
From its internationally recognized food scene, unique shopping districts, intriguing museums and historic sites, major annual events, and breathtaking gardens...Durham is a community of endless possibilities. Bring your event to Durham, and we'll bring our bold and passionate spirit to you.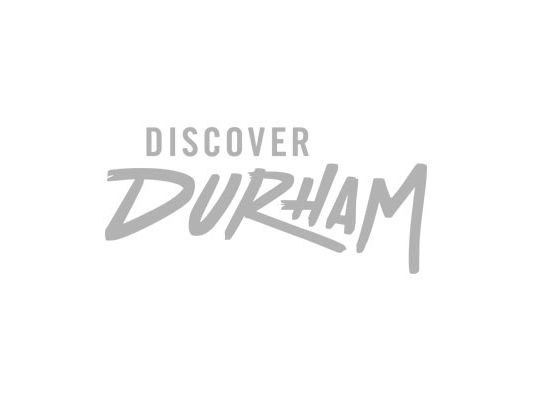 Welcome, All Y'all
Whether it's a board meeting for 10 or a citywide convention for 10,000, over nine million annual visitors have enjoyed our conference centers, restored tobacco warehouses, state-of-the-art theaters, and a top public garden in the U.S.
Our centrally located, 40,000 square-foot convention center is just a short walk from hotels, acclaimed dining options and performance venues. We have nearly 9,000 guest rooms and approximately 70 lodging properties, ranging from charming bed and breakfast inns, to full-service and luxury hotels. We're minutes from an international airport, packed with iconic meeting locations (including two outstanding universities), and we welcome more than 3,500 conventions and meetings annually.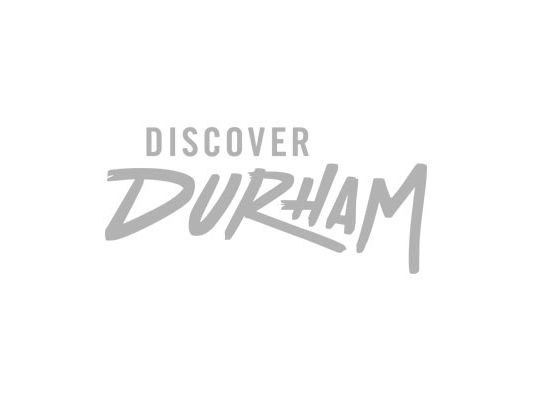 Tap Into Great Minds
Durham is a magnet for cutting-edge industries, forward thinking organizations, and top talent. This is where global corporations like IBM, Cisco, Bayer, Fidelity, and GlaxoSmithKline hang their hats.
More than 225 entrepreneurial endeavors have launched in downtown Durham alone, and our destination has been named one of the top cities for startups.
Add our incredibly diverse population, and you start to get a sense of Durham's greatest resource — our people. Soak in that intellectual capital; elevate your events and your innovative spirit.
Find out why Research Triangle Park is the perfect place to meet.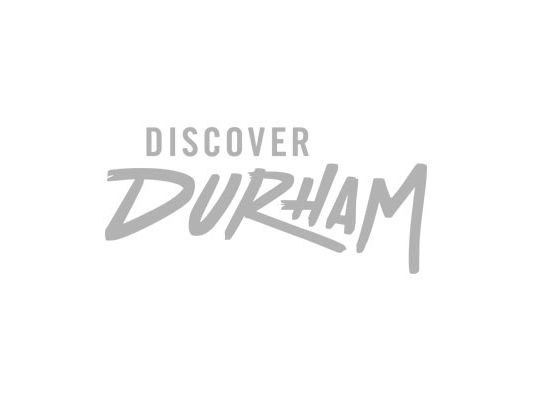 We've Got You.
Our Discover Durham sales and services staff members are ready to help make your meeting or event a rousing success. Whether you are having a conference of thousands, an important training session, a high-level board meeting, or even a large-scale social event, you will undoubtedly need assistance. Discover Durham Group Resources is here to be your clearinghouse of information and your connection to services that will save you time and help make your event in Durham memorable.
Get here, and we'll do the rest.