Hayti, West End & East Durham Guide
Estimated Read Time:
5 min
Discover more of Durham's unique character, just off the beaten path.
Hayti | West End | East Durham
There's no denying the robust vibrancy of Durham's downtown area — its scintillating skyline, hidden wine gardens, and public art displays are hard to resist upon arrival. But just minutes away are gems that are home to the heart of Durham's historic, cultural, and communal foundation.
The Hayti, West End, and East Durham districts contain endless riches just beyond a passing glance; here, you'll be the steward of your own adventures. These are the neighborhoods where locals have invested in a different kind of beauty — one that is born from grit, perseverance, and a deep commitment to maintaining the fabric of a city that has and continues to evolve and expand. You won't find skyscrapers on these city blocks, but the personality and abundant welcome of the people you'll encounter soar to immeasurable heights.
In some ways, these neighborhoods have preserved the essence of what originally drew Durham's entrepreneurs, artists, and community leaders to build lives here, and it is the preservation of these districts that continue to attract the best and brightest minds in the Bull City. Discover more of Durham's unique character, just off the beaten path.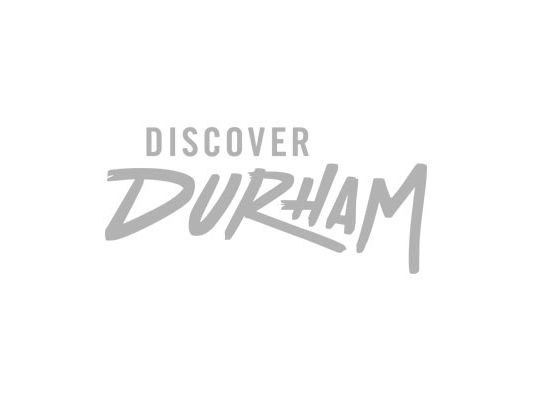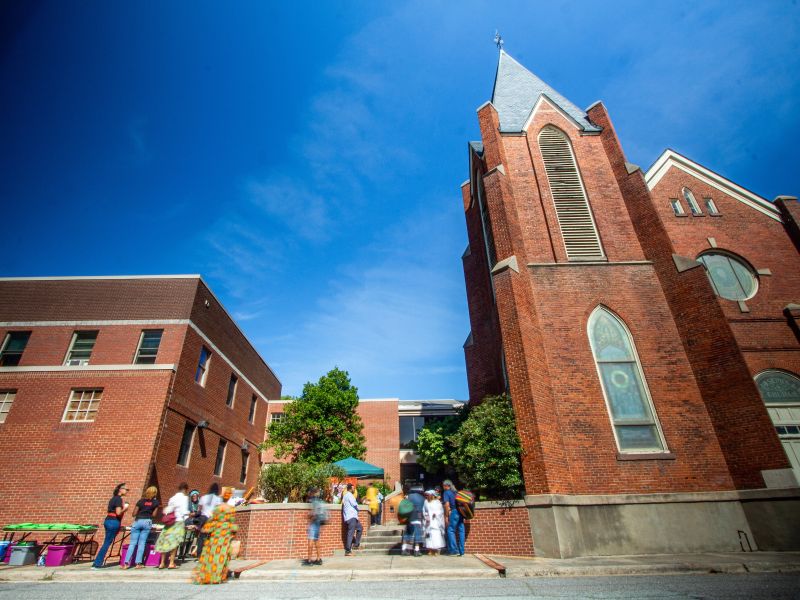 Hayti
In 1869, ​​Preacher Edian Markum established a church and school at the intersection of Pettigrew and Fayetteville streets, which formed the nucleus around which Durham's African American community could grow. That land became what Durhamites now call Hayti. Hayti blossomed to include Black-owned industries of all kinds, including a library, hotel, theatre, and myriad businesses. In 1958, however, both urban renewal and a newly constructed freeway to connect Research Triangle Park to downtown effectively dismantled the once-thriving Hayti community.

True to its origin story, Hayti continues to be resilient. The Hayti Heritage Center stands to preserve and advance the heritage and culture of historic Hayti and the African American experience with events, programs, and festivals. North Carolina Central University is nearby and consistently ranks as a top Historically Black College or University with programs at the baccalaureate, master's, professional and doctoral levels.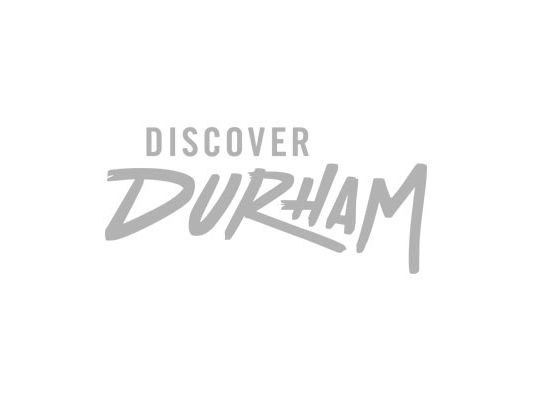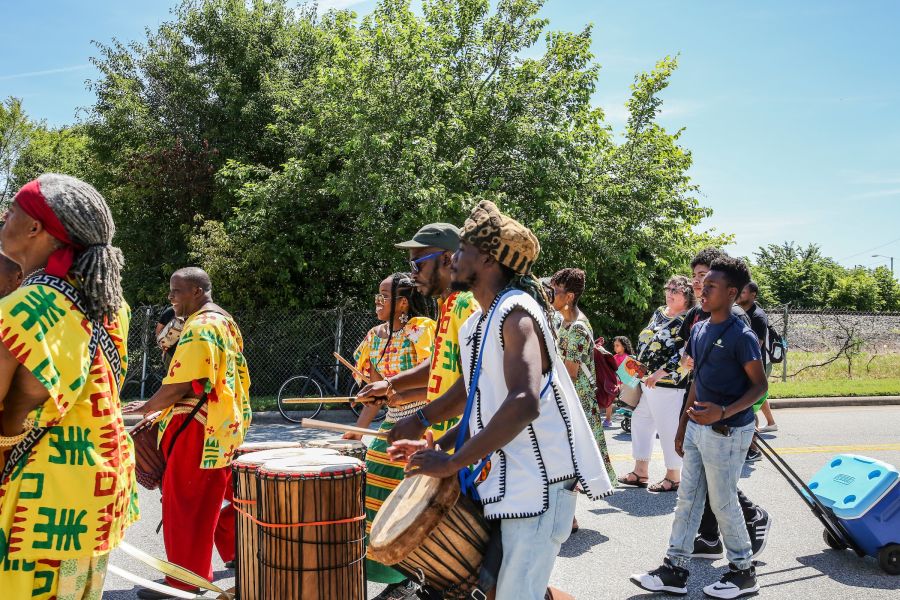 What to do to say you've been
In Hayti, you'll find a cultural event epicenter, one that is undoubtedly anchored by the Hayti Heritage Center. Outside of the regular Third Friday events, open mics, history tours, and art exhibits, there is the Hayti Heritage Film Festival every February — Durham's celebration of African American heritage. This annual festival showcases diverse works by and about people of African descent, including both short and feature-length films from an international cast of directors and classic feature films. Most years, Juneteeth will bring about additional entertainment, artists, vendors, exhibitors, and multifaceted cuisine to this district. The fall also offers the Blues and Roots Celebration; a two-day festival that honors the legacy of African American contributions to the blues and roots music genre. In previous years, the B.B. King Blues Band featuring Tito Jackson took the stage!
Come for the celebratory calendar highlights, but stay for the incredible food in Hayti. Chefs making the journey from motion to mortar is a throughline here, with Black-owned food trucks making their way to storefronts. Ama'Gees Jamaican Cuisine is well known for flavorful and sometimes spicy Caribbean fare, while Nzingas Kitchen offers soul food and Cajun and Creole cuisine for breakfast, lunch and dinner. A few doors down from Nzingas, stop in Sweet Lovable Chocolates for gourmet chocolates that take dessert to another level. If you're craving a cold treat, Pelican's SnoBalls is a can't-miss stop for shaved ice and nostalgia.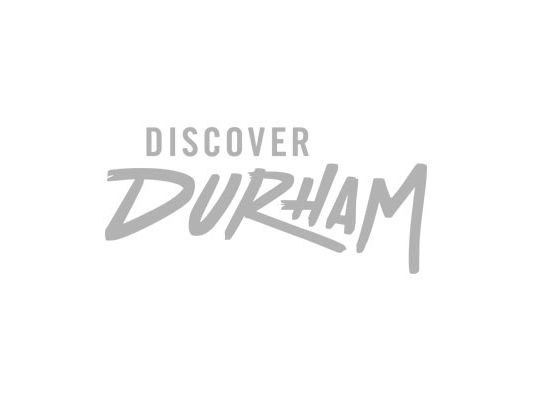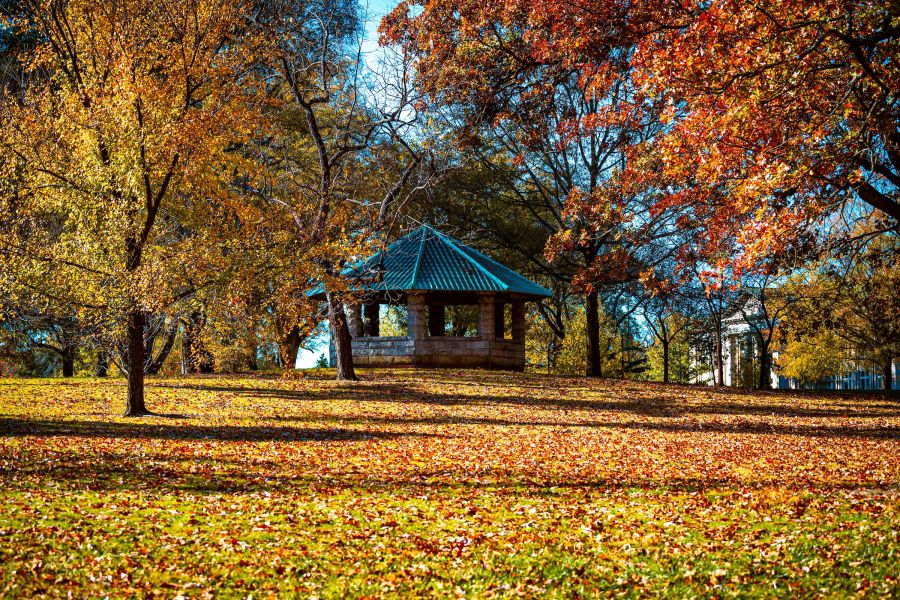 West End
Accessibility. Equity. Unity. This district in particular is unapologetic in its striving to create equal opportunity for all.

Just a few blocks from Duke University's East Campus sits West End, one of the oldest and largest historically African American neighborhoods in Durham. Home to Pauli Murray, civil rights advocate, and Richard Fitzgerald, Durham's leading brick maker in 1884, myriad artists and business owners, and community mobilizers throughout Durham's history have lived here. In fact, Rev. Dr. Martin Luther King Jr. made many trips to Durham to inspire and organize, and it was just over a decade later that an outspoken civil rights activist, Ann Atwater, and Ku Klux Klan leader C.P. Ellis changed history as they worked together to desegregate schools in Durham. Indeed, love and liberation have always been a part of Durham's story. In 1981, about 300 people participated in North Carolina's first gay and lesbian march, called "Our Day Out." Although these stories of resistance happened throughout Durham, the seeds of progress were planted in neighborhoods just like this. Community leaders, business owners, and residents old and new are fiercely protective and incredibly proud of the legacy that continues to exist here.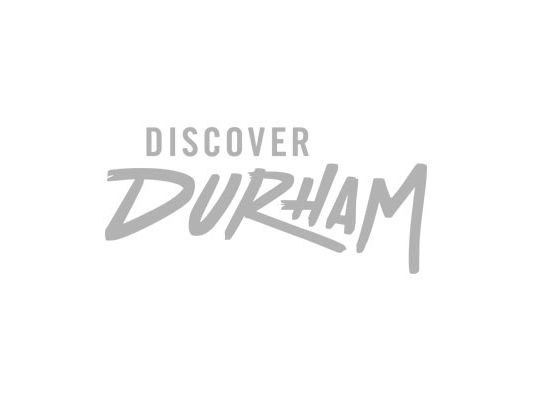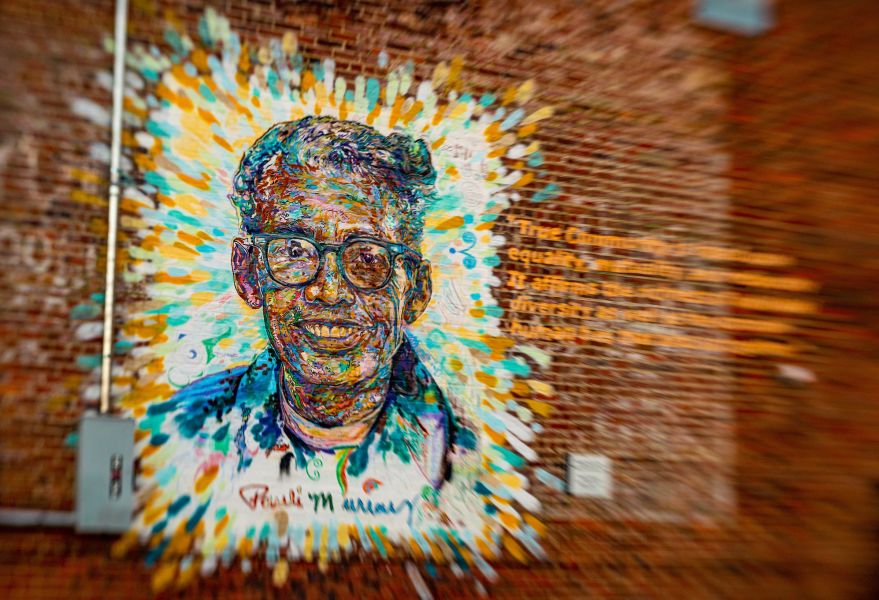 What to do to say you've been
In West End, history coalesces with the tastes of the moment. Immerse yourself in the essence of Durham's historic character at the Pauli Murray Center for History and Social Justice. A renovated bungalow serves as the site of Rev. Dr. Pauli Murray's childhood home, which honors her revered life and legacy. A twentieth-century human rights activist, she was also a legal scholar, feminist, author, poet, Episcopal priest, labor organizer, and multiracial Black, LGBTQIA community member. The center regularly hosts programming in history, education, arts, and activism, and seeks to advance justice and equity. It's a place to dig deep, uncover, and rediscover sources of strength and inspiration.
Within a short strip of Chapel Hill Street lay some delicious ways to spend the day! Bike lanes, rainbow flags, and bungalow-lined streets make this a diverse hub where diverse communities meet to dine, stroll, and enjoy an eclectic smattering of businesses just steps away from one another. GRUB Durham, an old gas station turned hip Southern eatery, offers plenty of outdoor seating and a menu full of delicious options like smooth grits, chicken biscuit sandwiches, and refreshing cocktails. It's an LGBTQIA-owned establishment with open doors to everyone, including four-legged friends along for an adventure. Close by is the Durham Co-op Market, perfect for stocking up on picnic fare to enjoy in the lush green space of Duke's East Campus a short walk away.
Unwind with tea, plan for falafel at lunch, and enjoy a dinner full of Middle Eastern flavor just across the street at Da Kine's Kava, Quick Meal Mediterranean, and Al-Taib Halal Market, all of which are a testament to the diverse and intercultural offerings available to enjoy. Within view is The Cookery, an event space and wedding venue that is perfect for hosting reunions and gatherings of all kinds. Two doors down is an eclectic Durham retail experience that is yours to discover at Gibson Girl Vintage, where clothes of all types, unique homewares, and the occasional pair of vintage skates can be found.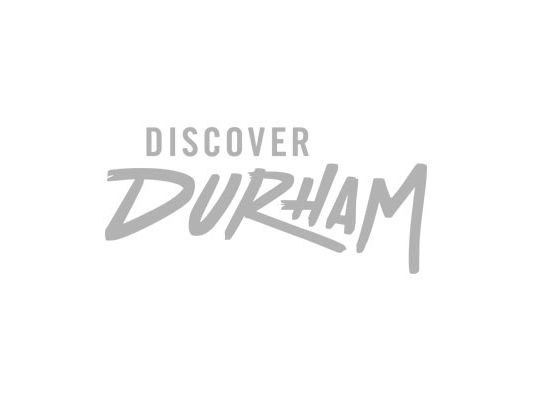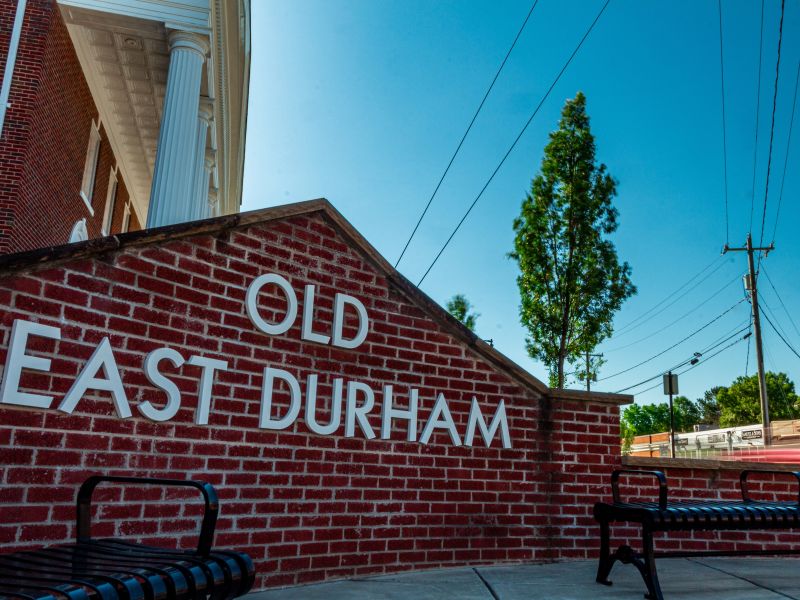 East Durham
Despite the 1960-1990 era that brought significant destruction to other parts of Durham, East Durham remained relatively intact and thrives today at the corner of Driver and Angier Street. East Durham grew with the old Durham Cotton Manufacturing Company at its center, and at present, mature trees form canopies over the historic streets where cottages, cozy bungalows, and gable-and-wing houses still stand. In 2009, East Durham was named one of the best 'old house' neighborhoods in the South. A resurgence of entrepreneurship, the continued presence of faith-based communities, and its charm and historic atmosphere make this neighborhood one both locals and visitors enjoy time and again.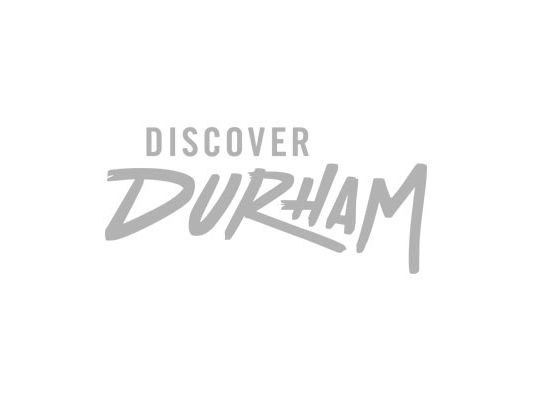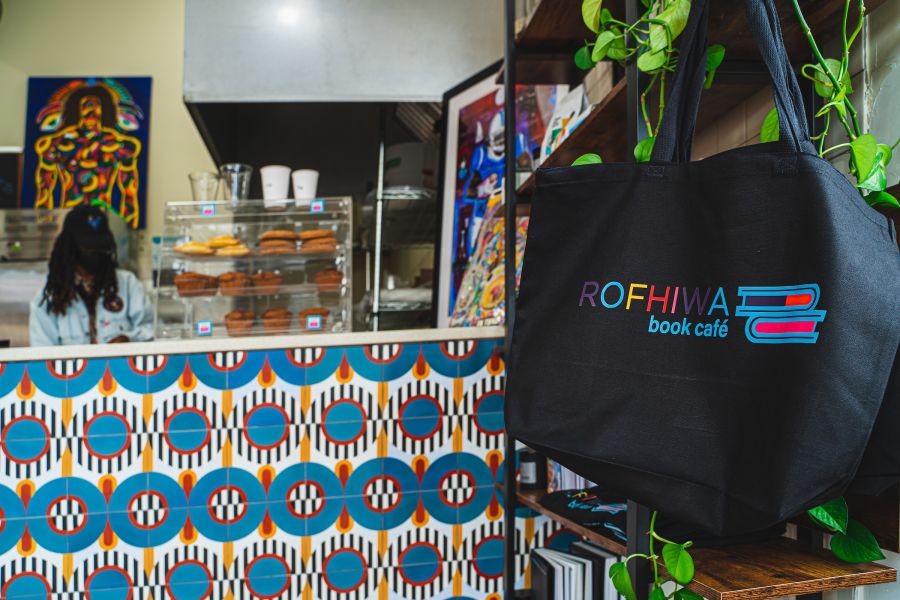 What to do to say you've been
In East Durham, you'll find a bright intersection nestled amid an inviting few blocks traversed by Durhamites and visitors of all ages. Start with a locally-sourced beverage at Rofhiwa Book Café, a Black women and queer-owned café that has become a revered space for community meetings and voracious readers alike. Here lies a space to peruse books curated specifically to honor Black authors, literature, culture, and experiences, as well as get a true sense of Durham's distinctive vibe.
Just down the block, stop in to Mike D's BBQ Smokehouse & Retail, a Black-owned BBQ restaurant and retail shop, for a plate and to stock up on Mike D's famous sauces and rubs. Shop at The Nest, a custom t-shirt store and Little Homestead Farm Natural Bath & Body, a family-owned shop with naturally nourishing soaps, moisturizers and other products. You'll also find Ideal's Sandwich and Grocery nearby, whose hot and cold deli sandwiches often bring folks from all over to wait for divine eats on house-made focaccia in lines snaking out the door and down the sidewalk. A stone's throw away is Russell's Pharmacy & Shoppe, a Black-owned establishment that's an exemplary tenet of the neighborhood.
Next up is Sofia's Pizza, a pizzeria with a delightful array of pies with local ties, especially the aptly named "East Durham" with applewood smoked bacon, collard greens, and fresh serrano peppers. Adventure awaits every weekend at the Durham Green Flea Market, where you'll find churros, pupusas, and every trinket imaginable. Rich with Latinx and Hispanic cultural wares and culinary treats, it's easy to get lost for hours in the sea of colorful flags, tents, and stalls.
When you come to Durham, you come to be delighted… but perhaps you've also come to dare? Dare to delve well past the superficial, deep into the heart of a destination whose stories are ready to be told. There's no time like the present to open the chapters of these districts; Durhamites are creating new ones by the day.