11 Fun Things to do in Durham This Summer
Estimated Read Time:
5 min
Beach, please. We make our own waves.
Smoky barbecue. Pulsing hip-hop beats. Extravagant fireworks. Sultry late-night cocktails. The world's largest modern dance festival. This is summer in Durham.

Whether you're seeking family fun, outdoor adventure, festivals galore or artsy vibes, our summer guide has 11 fun things to do in Durham this summer.
1. Experience Mural Magic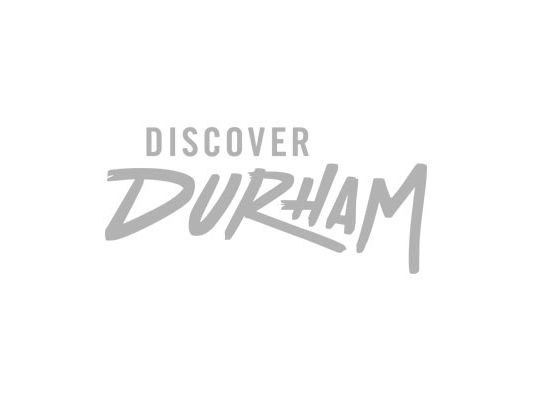 Durham takes its art scene seriously. Walls, crosswalks, and electrical boxes have been converted into masterpieces, so prepare yourself for jaw-dropping public art.

While visitors can create their own self-guided tour using our Public Art & Inspiration Guide, our unique mural-and-drink pairing guide might be more appropriate to explore during the hotter months while sipping on a refreshing summer beverage. Discover murals like Grab Life by the Horns, a Durham treasure in the alley adjacent to cocktail bar Alley Twenty Six with its colorful frozen drinks, or the incomparable Durham Civil Rights mural on Morris Street.
2. Make a Splash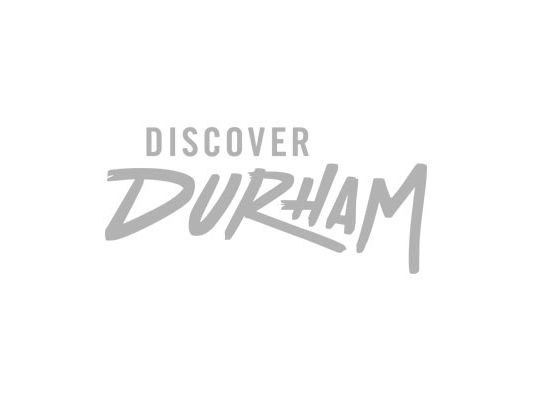 Spend sunny summer days splashing in Durham's swimming holes and pools. The Eno River flows through Durham for 33 miles before tumbling into Falls Lake on the eastern edge, reachable by five different access points. West Point on the Eno City Park includes a historic mill and farmhouse surrounded by lush forests and trails with scenic views of the Eno River. A popular swimming area sits within easy access of the parking lot. Rolling View State Recreation Area at Falls Lake offers boat, kayak, paddleboard and canoe rentals. Little ones can play on the playground or build sandcastles while parents lounge on the sandy beach area.
Boat rentals are available at Lake Michie (pronounced Mickey), including kayaks, canoes, and motorboats. Harness your inner adventurer and sign up for a guided tour with Two Sisters Adventure Company. Daytime guided paddles explore hidden creeks and include bird and wildlife watching. Escape the heat and chill out on the water with a sunset float or moonrise paddle.
If sipping piña coladas poolside is more your speed, reserve a pool lounger or cabana at Unscripted Hotel's rooftop pool. Take a dip and raise a glass to summer against the backdrop of Durham's stunning skyline or make a splash at one of nine other hotels with pools. Perfect your cannonball at one of Durham Parks & Recreation's two indoor pools, three outdoor pools, or four spraygrounds – playgrounds with water features.
3. Attend a Summer Festival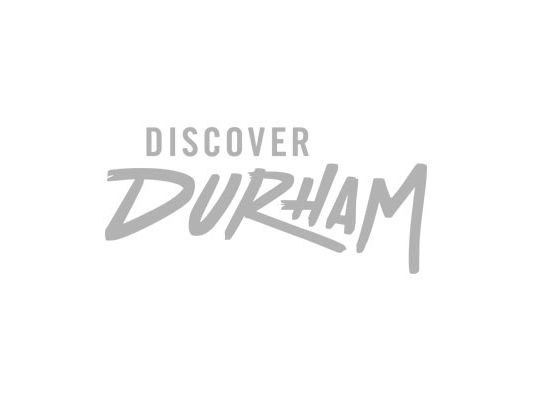 If your idea of outdoor adventure involves an amped-up sound stage and the adrenaline rush of an electrified crowd, check out Durham's roster of quirky and fresh summer festivals.


American Dance Festival | June 8 - August 22, 2023
Location: Duke University

Heralded as "One of the nation's most important institutions" by the New York Times and "The world's greatest dance festival" by the New York Post, the American Dance Festival, now in its 90th season, is essential to the history and evolution of modern dance. Celebrate local and international talent, witnessing the work of professional and pre-professional choreographers and dancers with performances of all genres. During the 2023 festival, ADF will present the annual Samuel H. Scripps/American Dance Festival Award for lifetime achievement to hip-hop's leading ambassador, choreographer and educator, Rennie Harris. Here's a handy one-sheet schedule for the 2023 season. Tickets to individual shows as well as packages – we recommend the Pick 4 Series to save 25% on 4+ shows – are available through Duke University's Box Office.

Beaver Queen Pageant | June 3, 2023
Location: Duke Park Meadow
Time: 4 p.m.

The Beaver Queen Pageant creatively captures Durham's spirit of eccentricity and humor. The family-friendly pageant at Duke Park features beaver-themed costumes, a parade, and other kid-friendly activities. Admission is free, but you can support the festival's mission to raise funds for the Ellerbe Creek Watershed Association (ECWA), an organization that preserves, protects and restores a healthy, living Ellerbe Creek watershed, by voting early and often for your favorite beaver queen character. (Votes are $5 each.)

Bimbé Cultural Arts Festival | June 3, 2023
Location: Rock Quarry Park
Time: 1 - 7 p.m.

Now in its 53rd year, the Bimbé Cultural Arts Festival consistently delivers a day of family fun and quality entertainment to Rock Quarry Park. The mix of African and African American history, culture, arts and traditions includes a family fun zone with drum circles, arts & crafts, storytelling and inflatables, and main stage entertainment that highlights local talent and brings all-star headliners like Petey Pablo and KRS One. Hosted by the City of Durham, Bimbé is free to attend.

Music in the Gardens | Wednesdays, June 7 - July 5
Location: Sarah P. Duke Gardens
Time: Doors at 6 p.m.; Show at 7 p.m.
Music in the Gardens is a longstanding outdoor summer music series presented by Duke Performances at Sarah P. Duke Gardens. Shows are free to attend and require a reservation the week before. Bring your own blanket or lawn chair, pack a picnic, including beer or wine, or plan to purchase food from The Palace International and Scoop Local. Claim your space starting at 6 p.m. for an evening of music.

Durham Summer Festival | June 23, 2023
Location: Durham Central Park
Time: 3 - 10 p.m.

Durham Summer is a celebration of all things food, drink and music in the Bull City. 50+ pop-up vendors converge on Durham Central Park to provide the backdrop to top-class entertainment and musical performances. The festival is free to attend, and tickets can be purchased for VIP experiences and a Low Country Boil.

Festival of the Eno | July 1 & 4, 2023
Location: West Point on the Eno
Time: 10 a.m. - 6 p.m. on both days

Early bird adult tickets are $25 for a single day and $40 for a two-day pass. After June 25, tickets are $35 per day and $60 for a two-day pass. Tickets for children 5-17 are $10 per day or $15 for a two-day pass. Visit our packages page for exclusive discounts on festival tickets and accommodations.

Festival of the Eno, also known as EnoFest, is an immersive experience featuring dozens of musical acts (over 60 artists across four stages!), local artisans, a juried craft show, water activities, and an international food court serving up everything from burgers to gyros. Net proceeds support the festival's mission to conserve and protect the natural environment, culture and history of the Eno River basin. Parking is easy at the Durham County Memorial Stadium with air-conditioned buses running continuously throughout the day. Plan a full July Fourth weekend with our guide to all Durham's festivities over the long weekend.
4. Celebrate Juneteenth with all of North Carolina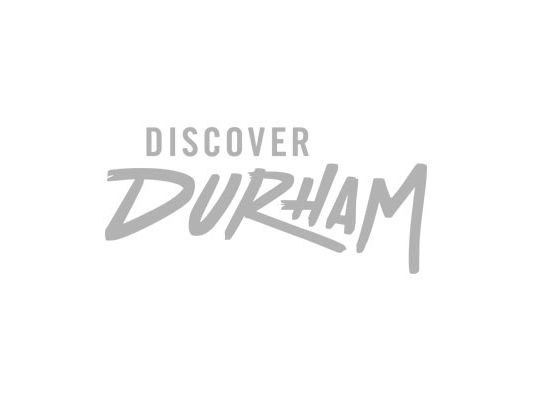 Durham has the honor of hosting the official North Carolina Juneteenth Celebration on June 17 and 18. Juneteenth commemorates the day in 1863 when the Emancipation Proclamation was finally read to enslaved African Americans in Texas.

This two-day celebration has everything: national recording artists, local performers, food and merch, a health fair, a kids' zone, a fashion show, and more. It kicks off on Saturday at Golden Belt Campus with a drum and dance processional, followed by presentations on the origin and significance of Juneteenth. While it has been celebrated by many African Americans since the late 1800s, it's a day for everyone to learn, reflect, and grow from this nation's history.
Things heat up in downtown Durham on Sunday with a barbecue cook-off and more fun and games. Winner of the cook-off will represent North Carolina in the national Juneteenth cookoff in Galveston, Texas later this year. To learn more about Juneteenth's history and discover other unique ways to celebrate, check out our Celebrate Juneteenth in Durham blog post.
5. Move it, Move it with Lemurs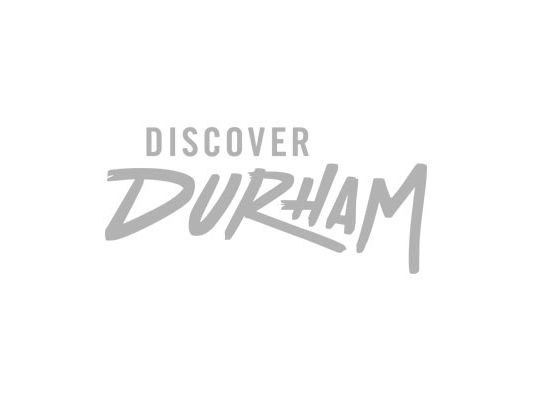 No need to travel to Madagascar to see lemurs up close. Head to the Duke Lemur Center (DLC), the world's largest sanctuary for endangered lemurs outside their native home. The Lemur Center is primarily a research facility, and as such, reservations are required to visit. In addition to virtual educational programs, DLC offers a variety of tours during the summer months, so now's the time to plan your trip.

Walking With Lemurs Tour:
Cost: $95 + tax per person, with a maximum group size of 10 individuals, and no minimum fee
Better than a day at the zoo, DLC's Walking with Lemurs tour is a once-in-a-lifetime opportunity to experience lemurs leaping through the trees around you. Guests are guided in small groups just as the animals' keepers set out to feed them in the morning, ensuring the appearance of furry lemurs eager to eat breakfast. Participants must be at least ten years old. Please note that the lemurs will not directly interact with any guests.

Behind-the-Scenes Tour:
Cost: $400 + tax per group, up to four people
Curious to know what goes on "behind the curtain" of a world-renowned primate research, education, and conservation center? The Behind-the-Scenes tour grants visitors special access to off-limits areas and first-hand knowledge and stories from DLC staff.

Private Group Tour:
Cost: Flat fee of $150 + tax per group; maximum group size of 15 individuals.
Looking for a creative birthday party venue or fun memorable family outing idea excursion? Book a 90-minute tour and follow a designated guide from station to station to learn about the history and mission of DLC. Tours are offered at select times.

General Tour:
Cost: Adults (ages 13-64) $17 + tax; Teens (ages 13-17), Seniors (65+) and Military $15 + tax; Children (ages 3-12) $12 + tax; Children (ages 2 and under) are free
Wander through DLC at your own pace to learn about the organization and the 200 lemurs living at the center.

6. Scream for Ice Cream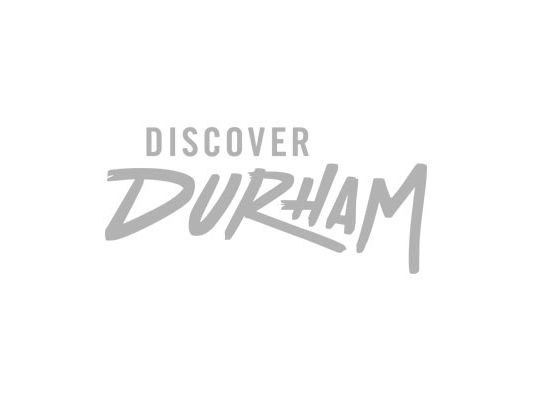 You can't buy love but you can buy ice cream – which is basically the same thing. From Fruity Pebbles dipped ice cream to unconventional ice cream flights, Durham's ice cream scene is anything but vanilla.
Located in downtown Durham, The Parlour features seasonal scoops made with local dairy — don't miss peach cardamom and corn blueberry — and a robust vegan selection, including a rotating soft-serve flavor. If you're a texture person, check out Simons Says Dip This, starring Belgian chocolate-dipped flavors and whimsical toppings like Fruity Pebbles. Cool off at Pelican's SnoBalls with icy New Orleans-style sno-balls in flavors like tutti frutti and cherry cola, or head to La Monarca, a traditional paletería serving paletas con frutas, Mexican-style fruit popsicles.
Make your way to Two Roosters at Golden Belt for an egg-cellent opportunity that'll make your tastebuds do a happy dance. For just $12, the Instagram-ready teal egg carton houses six mini servings, such as coffee bourbon and roasted strawberry and honey. Nationally acclaimed shop Jeni's Splendid Ice Cream near Brightleaf Square has a line-up of signatures such as brambleberry crisp or gooey butter cake. Bookmark more cool treats to try from our Scoop There It Is blog post.
7. Enjoy Postgame Fireworks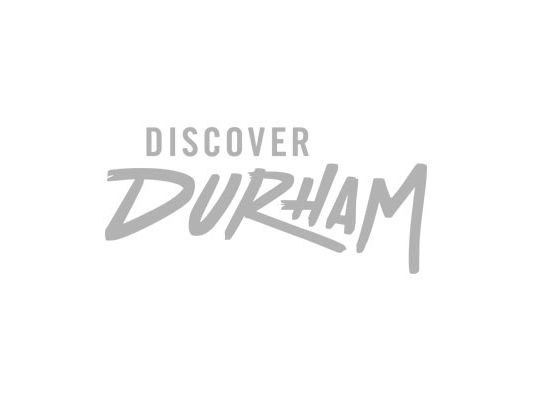 Weekend fireworks are part of Durham's summer soundtrack. Catch a foul ball at a Durham Bulls baseball game, then hang out after the game to see a dazzling display of light exploding in the sky (Friday and most Saturday nights). For the best view, snag a spot by the first baseline (or grab a seat by first or third base for easier access to hotdogs and Cracker Jacks).
Gates open for general admission at the end of the 7th inning (based on availability) for those that would like to view the fireworks show from inside the ballpark. Purchasing tickets to the game ensures a spot inside the Durham Bulls Athletic Park to watch the fireworks, though. The best viewing sites outside of the ballpark include: The grassy area behind Diamond View 3, Burt's Bees - outside of the North Deck, Tobacco Road Sports Cafe, and Ponysaurus Brewing.
8. Tee Up a Tee Time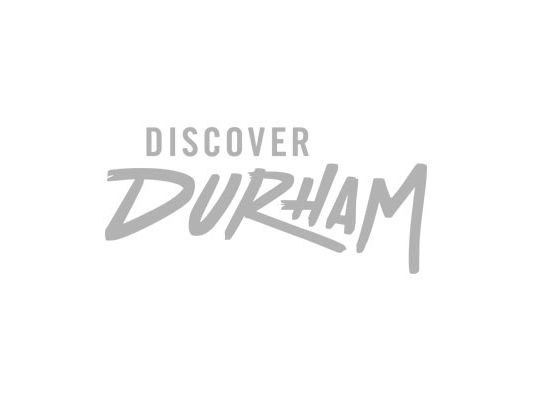 Durham is blessed with a year-round golf season, but summer's abundant sunshine and long days makes it the best time to hit the links. Whether you're a beginner or a scratch golfer, the Hillandale Golf Course offers exciting, but approachable, challenges. Reserve a tee time for a group or book a lesson with an instructor to fix your swing or improve your short game.
For a relaxing round with friends, family, or colleagues, book a tee time at the Washington Duke Inn & Golf Club, available 14 days in advance for the general public. Afterward, enjoy a hearty lunch at the Bull Durham Bar and mingle over cocktails on the terrace.

9. Learn Outside the Classroom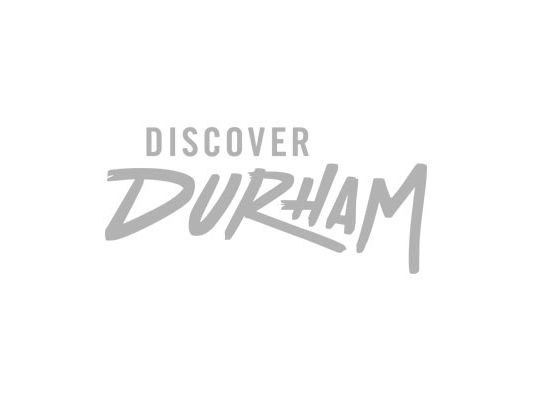 Parents, we see you. School's out and you're on the lookout for educational activities that will earn you cool points with your kids, too. Serve them a slice of history with the next best thing to time travel. Durham is the only county in North Carolina with three state historic sites: Check out Bennett Place, Duke Homestead and Historic Stagville. While you're out and about, hit up the Museum of Durham History, Museum of Life and Science, or the STEM-focused play space for young children, Wonder Lab.

Bennett Place
Visit the site of the Civil War's largest troop surrender and where the Civil War effectively ended. In April 1865, the Confederacy's General Joseph E. Johnston and the Union's General William T. Sherman met at Bennett Place to negotiate. Today, the historic site has restored structures, living history events, and tours.

Duke Homestead
This national historic site is where Washington Duke began a tobacco empire. The homestead includes the restored Duke family home, tobacco barns, and the original factory and farm. It also has a museum showcasing the beginnings of the modern-day tobacco industry. Tours are offered daily; to schedule a large group tour of ten or more people, call at least two weeks in advance.

Historic Stagville
Stagville was once one of the largest plantations in the South, with 900 enslaved people and almost 30,000 acres of land. Now, the site has two preserved houses, enslaved living quarters, and a unique barn. Stagville hosts free daily tours and educational events focused on both the enslaved population and the plantation of the enslavers.

Museum of Durham History
In 2013, the Museum of Durham History opened at 500 W. Main St., revitalizing a vacant, downtown bus station. Inside the building, take in exhibits that tell Durham's story. Let your little ones explore the children's area stocked with blocks, train tracks, dress up clothes, and more. Known as a museum without walls, you'll also discover installations in parks and green spaces throughout the community. With its centralized location near the heart of downtown, it's easy to grab brunch nearby from family-friendly spots like Ninth Street Bakery or Beyú Caffè. (Admission is free; the museum is open Tuesday-Saturday, 10 a.m.-5 p.m., and Sunday 1-5 p.m.)

The Museum of Life and Science
Located about five miles from downtown Durham, the Museum of Life and Science has over 35 indoor and outdoor exhibits for all ages, including a zoo, an aquarium, an aerospace museum, a science lab, a nature preserve, a conservatory, an old-time railway. The museum has upheld its commitment to spread a sense of wonder, awe, and critical thinking through play and exploration. Set aside a few hours of fun that will barely feel educational, and take a break for lunch at Sprout Café. The museum is open Tuesday-Sunday, 10 a.m. - 5 p.m. Admission is free for members; General tickets (ages 13-64) $23; Seniors (ages 65+) $21; Children (ages 3-12) $18; Children (ages 2 and under) free; U.S. Military (with ID) $21.

The Wonder Lab
Escape the heat with your young children (ages six months - six years) and engage in STEM-inspired play with open-ended learning materials and engaging interactive equipment including kid-friendly tech and design- and nature-focused areas. Open play is $12 for a 90-minute session, and children under one year are free with a paying sibling.
10. Get Your Farm Fix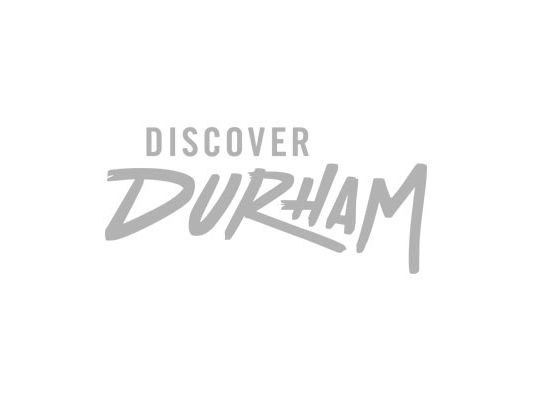 There's something so idyllic about the aroma of wildflowers mingling with stacks of hay and the sight of a classic red barn filled with farm animals. For a rural feast and barnyard adventures, check out these local farms around Durham.

Gather at Grass Grazed Farm for a farm-to-fork feast crafted with local ingredients and engage with the farmers who work the land. Fill up baskets with juicy berries at U-Pick Waller Family Farm. Stock up on fresh produce, floral bouquets, and a souvenir-worthy pound cake, made with honey from their own bees. Head to Elodie Farms to meet friendly goats and savor a five-course farm dinner, hopefully with a cameo by JoJo, the farm's mini donkey. On Saturdays, visitors can take a 45-minute yoga class, a goat tour, and purchase frozen treats.

Founded in 1970, Perkins Orchard is a neighborhood fruit and vegetable market in the heart of Southeast Durham. Load up on seasonal fruits and vegetables from local growers as well as honey, specialty ciders, funnel cakes, Perkins fruit popsicles, and locally produced jams, jellies, and condiments. Their $25 brown bag deal is a steal for locals and offers visitors just enough local flavors to take home and remember their trip.

Jireh Family Farm is a small family farm best known for their fresh eggs and produce, but they're growing a following for their new herb garden, chockfull of fresh basil, lemon thyme, lemongrass, oregano, and mint. To share their passion for farming, the owners also offer classes and events to inspire and incorporate hands-on learning into agriculture.
11. Beat the Heat with Air-Conditioned Entertainment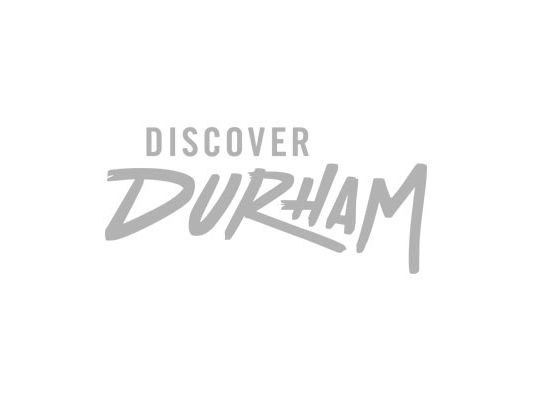 There's a reason why they're called summer blockbusters. During the dog days, sometimes the only acceptable activity involves sitting still in a cool, dark room while being dazzled by entertainment. Durham's got you covered when you're ready for a break from the sun.

Immerse yourself in standard, 3-D or IMAX releases and comforts like reserved seating and recliners. Opt for the matinee discount to skip the hottest part of the day, and spend the evening dining and shopping the Streets at Southpoint.

The Carolina Theatre
Catch a film or show in downtown Durham at the historic Carolina Theatre. Get tickets to world-class entertainment in Fletcher Hall, or opt for a retro, arthouse or new-release film in the movie theater. Bonus points for Friday night double features.

Durham Performing Arts Center, DPAC
Consistently ranked as a top theater in the country, DPAC's Broadway shows, comedy tours, and headlining musical acts make it an attraction you can plan a trip around.

OC Aerial
How about an air-conditioned adventure? Ad this all-in-one indoor adventure park, people of all ages can enjoy ziplines, climbing walls, a ropes course, slides and something called the "leap of faith" that you have to see to believe.


Get Your Gaming Fix
Parents, we get it. Sometimes you need that air conditioning AND an activity to spend some energy. Once you've visited the museums and hit up the pools and spraygrounds, give your kids the ultimate treat: video games. Boxcar Bar + Arcade has it all with pinball machines, classic arcade games and video games, plus a pizza kitchen and full bar. Beer Study's arcade room is hidden behind the main bar, but it offers hours of entertainment while parents can sip beers and order food from The Boot Room next door. Serious gamers can check out Bad Machines, one of the first Esports bars in NC, where video game consoles are available to play and professional gamers play in live events.
We know, we know. The mountains and the beach offer a lot during the summertime, but it would be very hard to overlook all that's happening right here at the crossroads of North Carolina for an easy, immersive getaway this summer. All you have to do next is find the perfect place to stay.