Joye Speight: Creating Memorable Experiences with Inclusive Events
Estimated Read Time:
3 min
Meet the Durham native behind the largest minority- and woman-owned event planning team in the Triangle.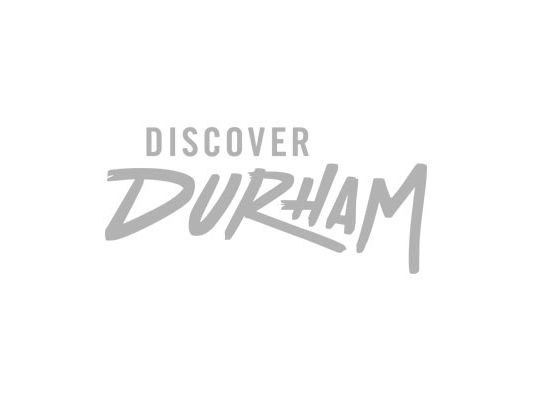 Planning an event can be challenging and stressful. Most of us don't learn how to manage budgets, review contracts, choose proper lighting, and serve as a courier between vendors, speakers, staff, and attendees (while also preparing for worst-case scenarios). Thankfully, there are event experts who enjoy creating the events of our dreams — while knowing exactly how much food to order.
With over 25 years of experience in the hospitality industry, Durham native Joye Speight, owner of Virtue Events, happens to be one of those experts in the Bull City.
"My goal in starting Virtue Events was to create memorable experiences that bring a variety of people from different backgrounds together for a common purpose," said Joye.
Entrepreneurship is in Joye's blood  —  she was born and raised in Durham to a family of serial entrepreneurs. Her family still owns a local business from the early 1900s. Not only is she certified as a Meeting Professional (CMP) and Wedding Planner (CWP), but she also holds a hotel and travel license from the International Association of Travel Agents Network (IATAN).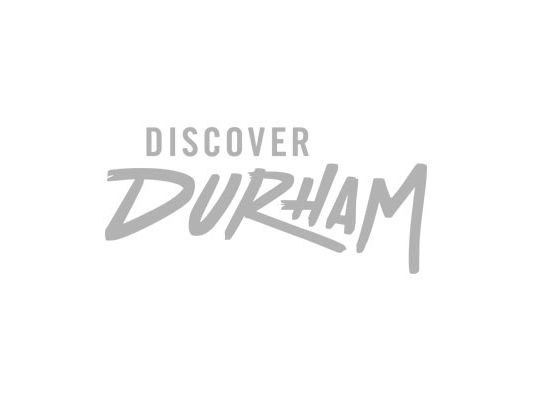 Today, Virtue Events is the largest minority- and woman-owned event planning team in the Triangle. Their diverse team of passionate and certified planners specializes in contract negotiation, on-site management, design, and concept development for weddings, social gatherings, and corporate events.
Racial diversity is crucial in the event industry, and Virtue Events is intentional about inclusivity. They constantly elevate Black-owned businesses by supporting minority-owned vendors for their events — 98% of their preferred vendors are people of color.
When asked what makes Durham beautiful, Joye replied, "I am truly inspired by the creativity, connectedness and resiliency of the Durham community. Having [a community that] trusts and supports the work that we do to create win-win and equitable opportunities to bring people together inspires me daily."
When Joye isn't planning events, you can find her exploring Durham. She spends her free time perusing art at the Nasher Museum of Art, supporting local businesses at Boxyard RTP, and attending concerts and shows at the Hayti Heritage Center.
For Black History Month, she is honing in on the spirit of Black Wall Street, where Black-owned businesses blossomed during the early 1900s, despite the searing systemic wounds of Jim Crow America.

"I've been doing heavy research on the Hayti era, and the storylines just keep evolving. I'm enjoying reconnecting with the elders in the community and gaining wisdom along the way," said Joye.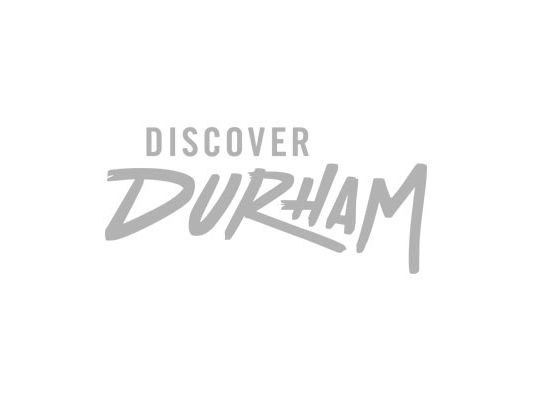 "It is impossible to build a community in which you aren't actively participating. You only become a part of the problem and not the solution." -Joye Speight
Joye's newest venture, Virtuous Lifestyle Luminaries, is a luxury candle line created to enhance the space you live and work in and to inspire creativity and self-care. Each candle comes with a curated Spotify playlist to "illuminate your vibe".
Joye and her team are eager to create memorable moments for your next wedding, corporate event, social gathering, or project, so keep them in mind as you start planning your events. Follow them on Instagram at @virtueevents, @virtueweddings, or @joyespeight, and subscribe to their mailing list for more exciting news and special launches.