Your Guide to Blacktoberfest - The Masters
Estimated Read Time:
4 minutes
Blacktoberfest Beer Fest and Bull City BBQ Bash have teamed up in Old East Durham for an amazing weekend of beer, food, art and entertainment at the country's best Black craft beer festival.
Posted By Kristin Bedinger on Oct 03, 2023
The events below occurred in 2023. For details on the 2024 Blacktoberfest event, check back closer to the date.
The fourth annual Blacktoberfest is Black Brew Culture's celebration of beer, music, entertainment and vendors, plus a four-category barbecue competition and three days of events hosted by Proximity Brewing Company and Mike D's BBQ Smokehouse and Retail.
Festival Highlights
Location: Garland Court, 491 S Driver St.
Date: October 14, 2023
Time: 12-8 p.m.
Buy Tickets
General Admission: $45
Festival admission includes a 5 oz. Blacktoberfest tasting glass, unlimited 5 oz. pours from 65 participating partners, including sixteen special collaborations, plus 40+ food and retail vendors, live bands and DJs. This year's Blacktoberfest signature brew is Blktobervest, a harvest ale made in partnership with Proximity Brewing Co.
VIP Three-Day Experience: $200

Friday, October 13: exclusive barbecue dinner with pairings at Mike D's BBQ, 455 S. Driver St. followed by a bottle share presented by Black Brew Culture at Proximity Brewing and special access to Pitmasters' tents.
Saturday, October 14: all-day event includes swag and special access to the festival's VIP section and soft-opening at the city's first Black-owned brewery, Proximity Brewing Company, plus an indoor lounge area with a DJ and afterparty.
Sunday, October 15: Brewers' Brunch with live entertainment.
Bring a lawn chair or blanket to relax and enjoy the entertainment at the main stage.
BBQ Sampler Experience: $75
An add-on to general admission tickets for Saturday's festival, including early access to exclusive and limited pours, unlimited pours from participating partners and a BBQ sampler session from 12-2 p.m.
Non-Alcohol Access: $25
Saturday festival admission for non-drinkers! 40+ food and retail vendors, live bands and DJs.
Black Brew Culture Bottle Share: $25
Friday, October 13, 5-9 p.m

A Friday night party and bottle share at Garland Court with exclusive beer tastings, music and small bites from Boriqua Soul.
Brewer's Brunch: $25
Sunday, October 15, 11 a.m. - 3 p.m.
Durham Bottling Co., 506 Ramseur St.
A special Brewers' Appreciation Brunch with a Black Table, Black Tent panel discussion moderated by Mike Potter of Black Brew Culture and food and beverage pairings by Boriqua Soul.
All tickets are available at black-toberfest.com/tickets.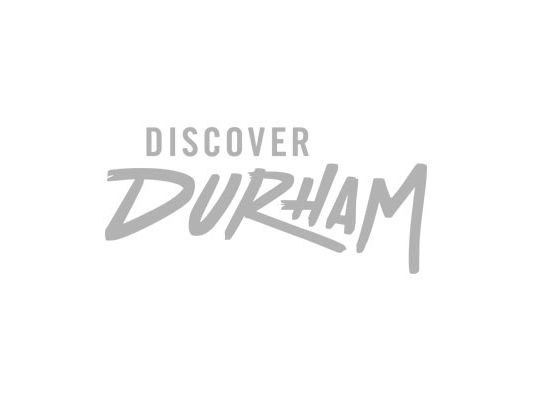 Where to Stay
If you're coming to town for Blacktoberfest, you'll want to experience more of the culture and community the city has to offer between beer and barbecue tastings and mingling with other festival-goers. To stay near the festival, spread out with a suite at Springhill Suites Durham City View.

If you'd like to stay near the small businesses, restaurants and bars downtown, try a boutique stay at The Durham Hotel where you can enjoy a nightcap at the rooftop bar. The Aloft Durham Downtown offers luxury and amenities in American Tobacco Campus.
For ease of access to the airport, plus proximity to shopping and dining in the Southpoint area, check out the Hilton Garden Inn Durham Southpoint.