Durham Named One of Travel + Leisure's 50 Best Places to Travel in 2021
Travel + Leisure unveil their annual "50 Best Places to Travel" list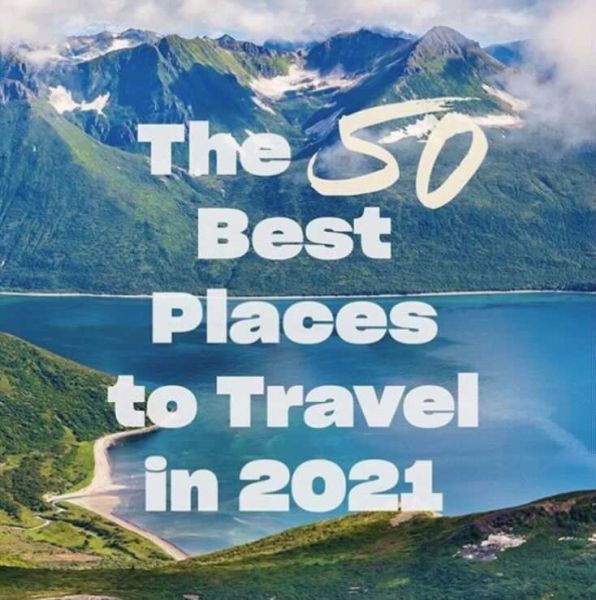 Travel + Leisure magazine unveiled their annual list of the "50 Best Places To Travel in 2021" and not only was the Triangle region recognized, author Lila Battis reinforced that Raleigh-Durham is an airport!

Find the full online version of the article here and the complete write-up on The Triangle from Travel + Leisure below:

For starters, let's get one thing straight: Raleigh-Durham is an airport, not a city. But, okay, it's handy to have a catchall term for this buzzy part of the Southeast, so go with local parlance: The Triangle, shorthand for the Research Triangle, a cluster in the North Carolina Piedmont anchored by the cities of Raleigh, Durham, and Chapel Hill. Even as the area saw through-the-roof growth in recent decades, leisure travelers have overlooked the Triangle in favor of N.C. getaway spots like Asheville or the Outer Banks. That's finally changing as new hotel stock has made it more inviting to linger. Boutique properties like the 53-room Durham Hotel and the tiny, stylish Guest House Raleigh have opened in the past few years, raising the bar for local accommodations and kicking off a wave of new spots with a design-forward sensibility. January 2020 saw the opening of the Longleaf Hotel, a downtown Raleigh motor lodge revamped with a fittingly midcentury-inspired aesthetic, and the sleek Origin Hotel — the upstart brand's fourth location — made its debut this summer. While you're in town, make time to explore the trails of Duke Forest or Umstead Park, wander down Durham's Main Street or Franklin Street in Chapel Hill, and hit up the many incredible restaurants in the area. Much talked-about spots like Saltbox Seafood Joint, Brewery Bhavana, and Garland, — not to mention chef Ashley Christensen's stable of restaurants — live up to the hype. But don't overlook the Triangle's longstanding gems: You can't go wrong with La Farm Bakery in Cary for artisan bread and a signature white chocolate baguette, Char-Grill for unfussy burgers, or Crook's Corner in Chapel Hill for the platonic ideal of shrimp and grits. Cap it off with a visit to the downtown Raleigh Krispy Kreme right when the HOT light goes on and you're practically a native. —Lila Battis

We love our neighboring cities and are thrilled to be included with them. So, when the time comes to travel again, ensure that these businesses and locations mentioned in the article are on your list, along with all the other amazing things we have to offer.
Media Contact:
Veda Gilbert
veda@discoverdurham.com
919.680.8304