Tour Durham's Tobacco History
At one time, it could have been said that all buildings in Durham were tobacco buildings.
Posted By Discover Durham Staff on Apr 05, 2019
This content is adapted from the Tobacco Heritage Tour booklet, produced by Preservation Durham for their 18th Annual Old Durham Tour. For more information, download the full booklet (PDF).
Tobacco was the lifeblood of Durham's economy from the time of the town's founding in the 1800s until the gradual demise of the cigarette industry in the late 1900s. In fact, Durham's first nickname, the Bull City, came from the logo of Genuine Durham smoking tobacco, a company owned by Robert Morris.

There were many tobacco manufacturers in town after the Civil War that created jobs for local residents and maintained a steady demand of tobacco from farmers, warehousemen, auctioneers, and others related to the tobacco trade. Additionally, many other businesses and enterprises sprung up to support the town's growing tobacco industry.
Many of these buildings are still standing today, reminding the city of its tobacco roots while housing the modern enterprises that now fuel Durham's economy. The six buildings listed below are all in the downtown area and can easily be explored in an afternoon. Preservation Durham also offers Saturday morning tours focusing on various parts of Durham history, including its tobacco heritage. See their website for more details.
Imperial Tobacco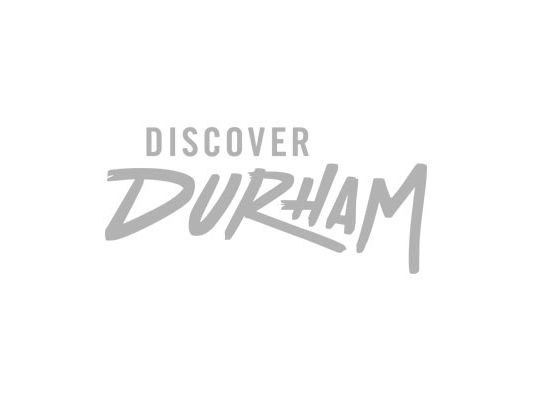 211 Morris St.
The Imperial Tobacco building was built in Durham after a territory skirmish between American and British interests. In 1901, James Buchanan Duke, president of the Durham-based American Tobacco Company, went to England with $30 million to buy up competing British tobacco firms. Instead of being individually bought out, 13 British companies banded together to form the Imperial Tobacco Company to protect their interests. The Imperial Tobacco Company then used its new leverage to strike a deal with Duke to form the British-American Tobacco Company to protect their trade interests in Great Britain. In 1915, Imperial built the tobacco building that stands today.
Imperial Tobacco is now home to Measurement, Inc. Read more in Preservation Durham's booklet or on Open Durham.
Brame Warehouse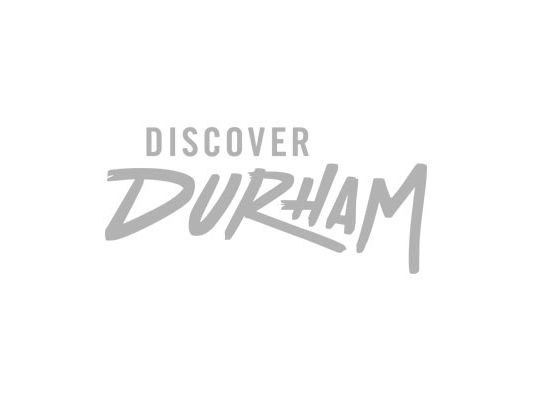 609 Foster St.
From 1938 until 1963, R. J. Reynolds used the Brame Warehouse as its prizery – a warehouse used to store tobacco bought at market before it was shipped to the main factory in Winston-Salem. Durham's tobacco markets were some of the largest in the state, so tobacco buyers would flood into the city during the two to three weeks that a market lasted. Farmers would often walk out of the markets with an entire year's salary in their pocket. Now, Brame Warehouse is one of only two prizeries remaining in Durham. (The other is Venable Tobacco, discussed below.)
Brame Warehouse is now home to Liberty and Plenty Distillery and Cocktail Bar and The Rickhouse, an events space. Read more in Preservation Durham's booklet or on Open Durham.
Venable Tobacco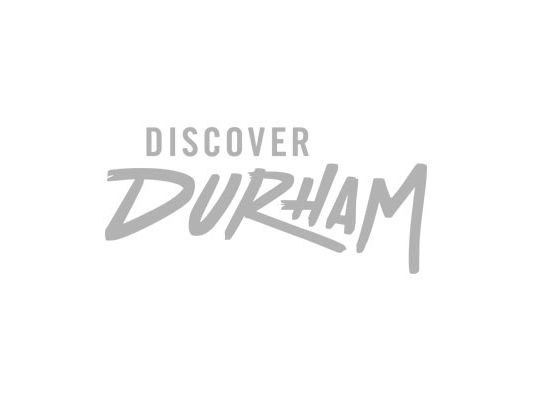 302 E. Pettigrew St.
Venable Tobacco represents some of the few surviving examples of independent or small-time tobacco warehouses built throughout central Durham during the late 19th and early 20th centuries. It includes three main sections: the warehouse (built around 1900), the prizery (built between 1925 and 1935), and the receiving room (built in 1952).
Venable has been redeveloped by Scientific Properties, which has won numerous awards for its work to redevelop the building. It has most recently been home to a number of city departments and private companies. Read more in Preservation Durham's booklet or on Open Durham.
American Tobacco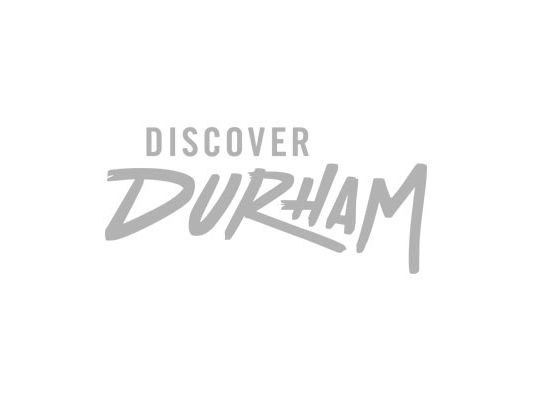 300 Blackwell St.
The American Tobacco campus is one of the nation's top examples for successful historic re-use. The campus served as a tobacco products manufacturing facility from 1874 through 1987, adding several buildings in a number of different styles throughout the century. It began when the W. T. Blackwell & Co. Factory was acquired by the American Tobacco Company in 1904, and then produced Lucky Strike and Pall Mall cigarettes when American Tobacco was dissolved in an antitrust suit.
Today, American Tobacco has been redeveloped by Capitol Broadcasting Company and is home to more than a million square feet of residences, offices, a movie theater, a gallery (where you can see the original coal-fired boilers!), and the Durham Bulls Athletic Park. Read more about its history in Preservation Durham's booklet or on Open Durham.
Cobb Warehouse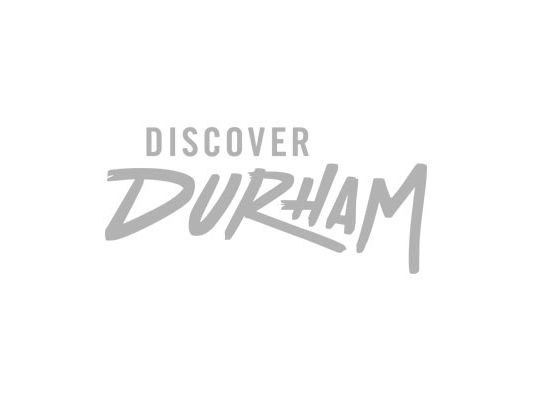 614-616 W. Main St.
In 1884, W. Duke and Sons needed to replace one of their wood warehouses. They also wanted to show off their wealth and show up their chief Durham competitor, W. T. Blackwell & Co. To do so, they built an ornate Italianate-style building. They built three more warehouses in the same style, each a degree more elaborate. One of these was the Cobb Warehouse, built in 1898. All of these buildings, located on Main St., were at the heart of Duke's company at the turn of the century.
Cobb and many of the other buildings have been turned into a mixed-use complex called West Village that consists of apartments, retail, and office/lab space. Learn more in Preservation Durham's booklet or on Open Durham.
The Chesterfield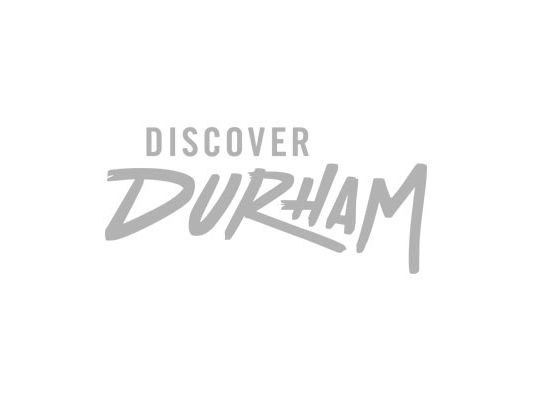 701 W. Main St.
This boxy monolithic modern building on Main St. was a Liggett & Myers factory. But prior to that, the site was the location of Fairview, the home of the Duke family patriarch, Washington Duke. Duke's home was demolished to make way for an office building in the 1930s. Then, in 1946, that building was lifted off its foundation and rolled across the street to its current location. The Chesterfield was built in its stead
The Chesterfield is now owned by Wexford Science + Technology, which will be renovating the building into life science and technology labs and offices. Read more in Preservation Durham's booklet or on Open Durham.