Live Vinyl Spinning by PhDJ Every 1st & 3rd Friday!
A favorite local DJ comes to spin records every FIRST and THIRD Friday of the month with a variety of vinyl offerings. Anything from funk to hiphop to reggae and so on! PhDJ has a little bit of everything.
Check in to Instagram for what will be featured that week!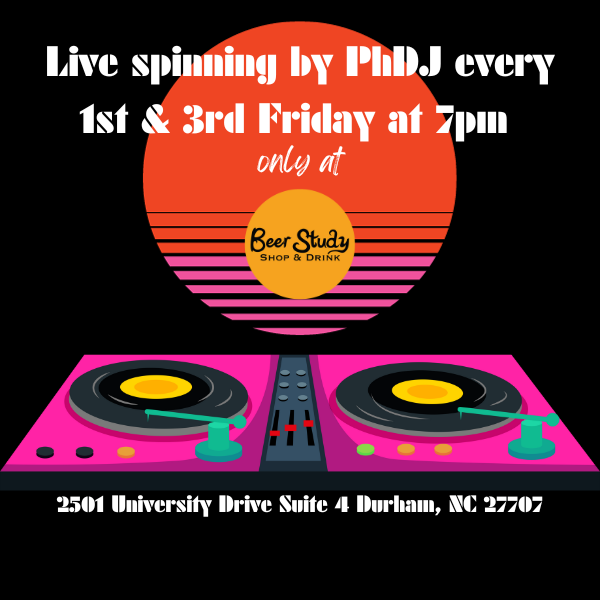 Upcoming Dates For This Event:
Friday, January 5
Friday, February 2
Friday, March 1
Friday, April 5
Friday, May 3
2501 University Dr Ste 4
Durham, North Carolina 27707

Time: 7:00 PM to 11:00 PM
Location:
Beer Study Durham