Zoey Best: Merging Her Durham Roots with Kava Roots
Da Kine's Kava owner aims to make alcohol alternatives more accessible to everyone.
Posted By Natalie Minott on Jan 05, 2022
Some people think the word aloha simply means "hello" and "see you later." To Hawaiians, however, its meaning goes beyond a literal dictionary definition. While it's commonly used as a greeting and farewell, it's also an expression of love, compassion, grace, and a way of life with deep spiritual and cultural significance.
Zoey Best and her husband, Brent Waffle, fell in love with the aloha mentality during their time in Hawaii and knew it would one day lead them to create something beautiful. When Hurricane Florence blew through the couple's home in Wilmington in 2018, they were forced to start over and rethink their careers and dreams. Since Zoey is a Durham native and Duke graduate, they naturally found themselves back in the Bull City.
"It didn't take us long to realize that Durham didn't have an alternative or non-alcoholic bar scene," said Zoey. "It was then that we decided to combine my bartending experience, my husband's kava expertise, and our fierce independence to start our own business."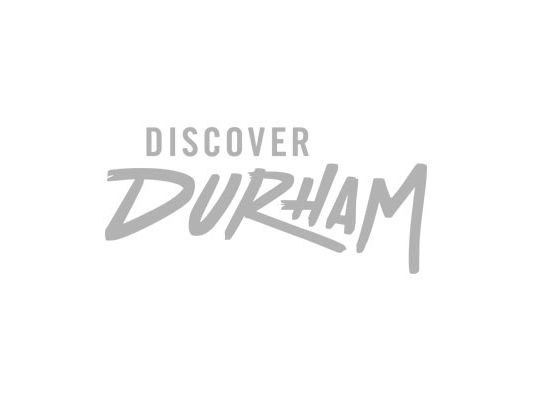 With no money, no employees, and no backup plan, they knew it would be an uphill battle. They also knew how much kava bars were helping people that needed an alternative social outlet and wanted to bring that experience to Durham. So, in 2020, in the midst of the pandemic, the couple made a plan and opened Da Kine's Kava — the only alcohol-free and bar-like social space that provides relaxing drink options in Durham. Decorated with personal totems from their travels, soothing colors, and garage doors that roll up, their brick-and-mortar space feels open and inviting.
According to Zoey, "Da Kine" is a Hawaiian Pidgin word that can stand for anything or anyone — it's the perfect name for a business on a mission to make alcohol alternatives more accessible to anyone and everyone. Their ready-to-drink bottled kava is a refreshing combination of juices and flavors that help wash away tension and stress. They also sell mocktails, growlers, coffee, kombucha, snacks, and a variety of other stress-relieving products.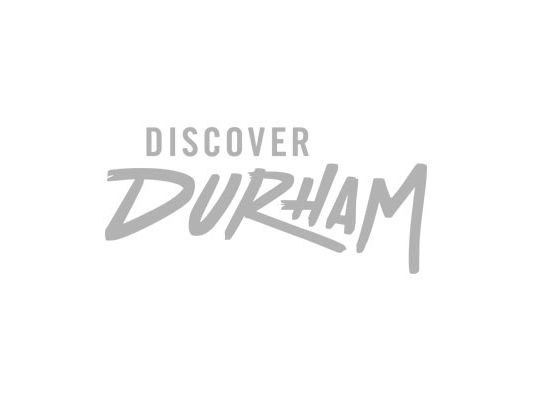 "We believe in our products. We believe in the positive impact we're making for people that need safer alternatives to drugs and alcohol. We also believe in making sure people leave feeling better than when they came in. When you really believe in what you're creating in that way, the rest usually seems to work itself out," said Zoey.
Both Zoey and her husband work in the shop almost every day with their rockstar team of employees who understand their products and believe in them. They also manage their own finances, scheduling, create the drink menu, plan specials and events, and so much more.
"It's a lot of work, but we do it all so we can afford to pay ourselves and our employees a living wage while we grow our company," said Zoey.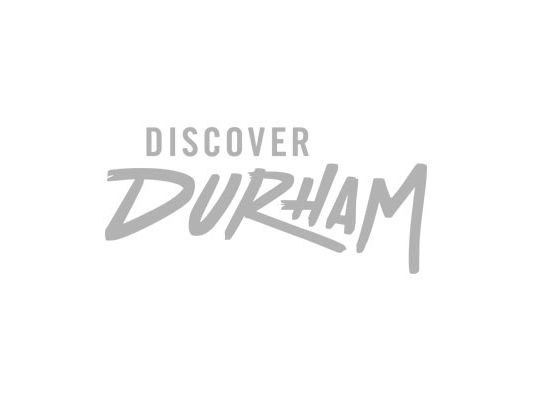 When asked what makes Durham beautiful, Zoey replied, "I was born at Duke Hospital and grew up on a farm near the Durham County line. I went to college at Duke and then spent the next ~10 years living in various places around the country, but I keep ending up back in Durham. Durham is beautiful to me because there's such a diversity of people who live here. I appreciate the different viewpoints and walks of life around here that help us all learn and grow."
Resolutions often center on developing new habits that will get us into better physical and mental shape. Zoey and the Da Kine's Kava team have been working hard over the holidays, and they have some very exciting new drink options for 2022. This year, consider trying something new that can reduce stress and help you safely "take the edge off."
You can visit the shop on Chapel Hill Street, follow them on Instagram and Facebook, and spread the word about their business. Zoey is excited to share what she's learned from the people of Hawaii about the "aloha" way of living and for people to taste and see what Da Kine's Kava is all about.