Ro Rode: A Passion for Community, Nature, and a Donkey
Estimated Read Time:
3 min
A woman who followed her passions all the way to Durham's Museum of Life and Science.
Posted By Natalie Minott on Oct 07, 2021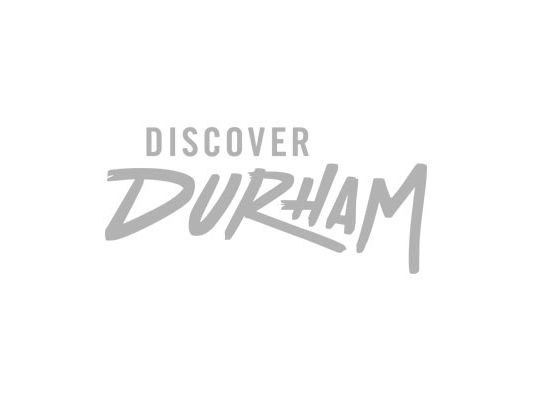 Imagine what life would be like if every person we encountered had a little sign taped to their forehead that listed their passions – all the things that made them come alive. People would probably make regular connections about art, family, nutrition, business, coffee, community, etc., and conversations would likely flow naturally. While walking around with forehead signs could be a helpful (and slightly amusing) way to connect and learn more about one another, there are people out there who don't need signs. Some people jump out of bed in the morning so eager to do what they do that you know exactly what their passions are.

Ro Rode is the digital marketing manager at the Museum of Life and Science, an 84-acre museum in North Durham with animals, numerous indoor and outdoor exhibits, a dinosaur trail, and much more. After a five-minute conversation with Ro, you know exactly what makes her come alive. Her eyes light up when she mentions the incredible people she works with, the exhibits, and Lightning, the museum's lovable 22-year-old donkey.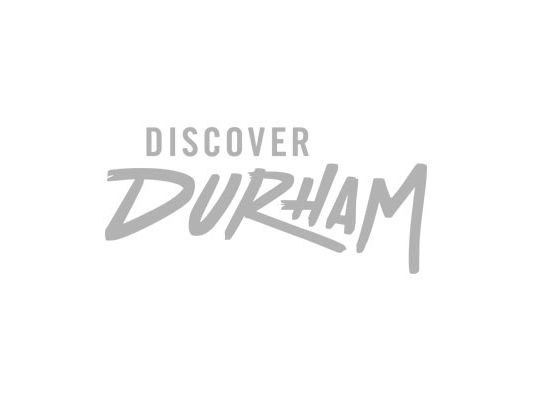 Years ago, on her first visit, Ro fell in love with the museum and became a volunteer. In ten years, she's worked her way from volunteer to ranger to events manager and into her current role as digital marketing manager. With the help of a highly talented graphic designer and brilliant director of marketing, Ro manages marketing and communications. While she never dreamed that she would specifically become a digital marketing manager at a museum, she has always valued community and loved animals and nature.
"I grew up in South Florida on a family farm with horses, cows, goats, pigs, and chickens. I've always loved the outdoors and the animals we share the planet with."
When Ro moved to North Carolina for college, she was undecided in a career path, but she wanted to be near the mountains and the beach – two things that brought her joy. After graduating from college, she left North Carolina and worked in a few different bars and restaurants. Eventually, Ro moved to Durham to be closer to her friends, who had become family. She proudly calls Durham home and loves that her job brings her joy.
"I enjoy being a social media ninja and bringing all things adorable to your phone screen," said Ro. "We work hard to showcase our exhibits, events, staff, and animals to the community."

When asked what makes Durham beautiful, she replied, "I love Durham's rough and tumble attitude. It's also home to a ton of great people who work hard, play hard, and eat well."

One of those great people in Ro's life is her wife, Courtney. About 20 years ago, Ro and Courtney met in Durham at a bar called Visions. Ro recalls making the drive to Visions to see Courtney and to be around other LGBTQIA people. While Visions no longer exists, back then, it was the only lesbian bar around.

"Even then, Durham felt like home, welcoming those who didn't know exactly where they fit," said Ro. "The people who call this city home are its soul, and by allowing everyone to thrive, we keep Durham beautiful."

According to Ro, the Museum of Life and Science follows in Durham's footsteps and supports LGBTQIA staff members. It's a welcoming and supportive community that's continually learning, growing, and trying its best to be an equitable organization.
"From standing under the waterfall at the Earth Moves exhibit to seeing lemurs for the first time, the sense of wonder and enjoyment from both kids and adults never gets old," said Ro. "Kids might not even realize they are learning about physics, geometry, zoology, or biology because they are just having a blast – I like to call that sneaky learning."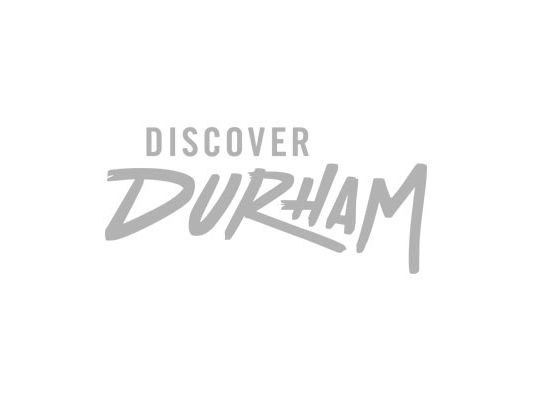 Looking back, it's evident that animals, nature, and community – the same passions ignited in Ro as a child – are the same passions that make her perfect for her role at the museum. She is a part of a solid and supportive community, and she spends her days educating visitors and telling stories about different animals and exhibits.
Currently, the museum is open six days a week (Tuesday-Sunday), and you can become a member, which allows you to visit as often as you want. Plan a visit to experience the four-billion-year-old story of how mountains rise, rocks turn to sand, and water reshapes the planet at the Earth Moves exhibit. Discover the science behind clouds at Into the Mist, and trek through Hideaway Woods a two-acre nature discovery environment featuring treehouses, a flowing streambed, and more. Guests of all ages can enjoy a total immersion experience surrounded by hundreds of tropical butterflies at the Butterfly House. Whether you stop by to create paper airplanes indoors or spend a day outside exploring exhibits, there is something for everyone on the campus.
Follow the Museum of Life and Science on Instagram, Facebook, Twitter, and YouTube to stay updated on what's happening and to see adorable animals like Lightning the donkey, Ro's favorite co-worker of all time.