Coloring Pages: Phenomenal Women of Durham's Past & Present
We are proud of these women of Durham and grateful for their contribution to this city, this country, and to the world.
Whether you visit one of our numerous women-owned businesses or check out the murals and other pieces of public art that celebrate extraordinary women in Durham's history, you'll see that Durham values and celebrates women. This city was built on the strength and fortitude of women like Doris Lyons that came before us, and we welcome and empower those like Jessamyn Stanley and Dr. Gabriela Maradiaga Panayotti, living here today.
Below you will find a collection of free coloring pages for kids and adults with information about phenomenal women from Durham's past and present. Download the coloring pages, print them out, and color away.
Take pictures and make sure to tag @durhamnc with your finished products!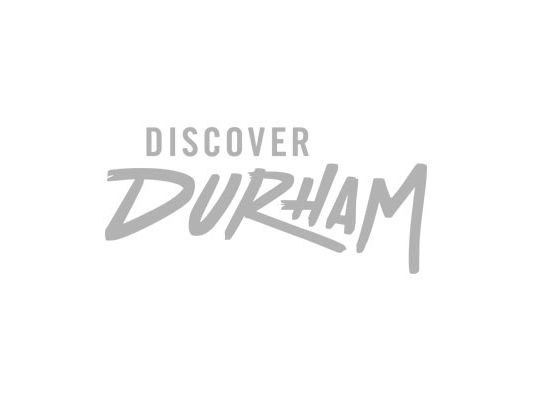 Jessamyn Stanley
While yoga is an ancient Indian practice, most American yoga ads feature thin white women in expensive athletic wear. Jessamyn Stanley, a plus-sized local yoga teacher and body positivity advocate, is changing the perception of what a yogi looks like by promoting health and wellness to people who are generally excluded from the wellness narrative because of their size, shape, or the color of their skin. Her classes provide a body-positive approach to yoga which celebrates all students' bodies.
Dr. Gabriela Maradiaga Panayotti
Durham is the City of Medicine. When you visit, you'll find female researchers, scientists, doctors, and physicians like Dr. Panayotti on the front lines treating the community and preventing the spread of COVID-19.

Doris Lyons
Durham was not immune to unjust Jim Crow laws and is still rooting out persistent inequities that exist today. In 1943, twelve years before Rosa Parks refused to give up her bus seat, a 16-year-old named Doris Lyons refused to give up her bus seat to a white passenger here in Durham. Doris was beaten by a Durham police officer and later charged with assault and battery. We have women like Doris to thank for standing up — or in this case, remain sitting down — for what is right.
Her picture has been preserved in the Durham Civil Rights History Mural – behind the Durham Convention Center, so future generations can learn from her story.