Famous Durham Residents: Past and Present
Durham has nurtured world-famous talent including singers, artists, sports heroes, and more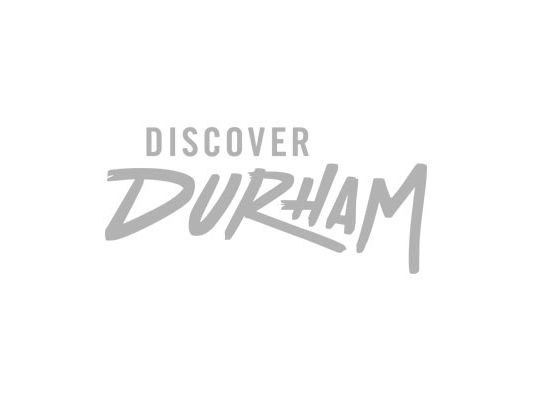 9th Wonder, also known as Patrick Douthit is a hip hop record producer, record executive, DJ, and rapper. He has released more than four albums and collaborated on more than 20 albums. He has worked with Mary J. Blige, Jean Grae, Wale, Jay-Z, Murs, Drake, Buckshot, Chris Brown, Destiny's Child, and others. In 2007, he was appointed as an Artist-in-Residence at Durham's North Carolina Central University.
Bull City-born G. Yamazawa, also known as George Masao Yamazawa Jr, is a rapper, National Poetry Slam Champion and the voice of state-wide 'North Cack' anthem. His affinity for his cultural roots are palpable; It's the North Cack baby I'm a boss / Carolina barbecue sauce, with the slaw… but in true Durham fashion, speaks boldly as a Japanese-American defiant about where his true love lies.
Christopher "Play" Martin is a rapper and actor, best known as half of the late 1980s/early 1990s hip hop/comedy duo Kid 'n Play that starred in the 1990 movie House Party and subsequent sequels. Play is the founder and CEO of HP4 Digital, a pre- and post-production multimedia company for film, digital media, and theater.
Nnenna Freelon is a world-renowned jazz singer, composer, producer, arranger and a six-time Grammy nominee. She has released more than 10 albums and has performed with Ray Charles, Anita Baker, Aretha Franklin, Dianne Reeves, Diana Krall, Herbie Hancock, and more. She is the founder of NorthStar Church of the Arts, a legacy project of Nnenna's and her husband, the late Phil Freelon.
Perhaps best known for his appearance on the second season of American Idol, Clay Aiken is a singer, actor and North Carolina native who currently lives in Durham. With seven albums, a Broadway debut and numerous awards, Aiken has maintained his career after his Idol success.
Gospel singer and Pastor Shirley Caesar grew up in Durham. She is a multiple Grammy Award nominee and 11- time winner. She has sung for Presidents and world leaders. Pastor Caesar started out in the early 1960s singing with the group the Caravans, and went on as a solo artist in 1966. She has released more than 40 solo albums during her career.
Current Durham resident, NEA Jazz Master, renowned Grammy Award-winning saxophonist and Tony Award nominee composer Branford Marsalis is one of the most revered instrumentalists of his time. The three-time Grammy Award winner is the head of Marsalis Music, the label he founded in 2002 that has allowed him to produce both his own projects and new jazz artists.
In 1951, Durham-born rhythm and blues singer Clyde McPhatter (1932-1972) was a member of the Dominoes when their #1 R&B hit, "Sixty Minute Man," became the first ever song by an African-American group to make the pop charts. After leaving their group in 1953, McPhatter signed to Atlantic Records after forming a group, The Drifters. "Money Honey", "Such a Night", "Honey Love", "White Christmas" and "Whatcha Gonna Do" were among the group's biggest hits. In 1987, he was inducted into the Rock and Roll Hall of Fame.
Durham native Don Schlitz, is the 2-time Grammy Award winner singer-songwriter of "The Gambler" and "Forever and Ever, Amen"; he has won 3 CMA Song of the Year Awards and 2 ACM Song of Year Awards; he has a 4-time ASCAP Country Songwriter of the Year; he has written 24 #1 singles and a Broadway Musical. He is a member of the North Carolina Music Hall of Fame and the Songwriters Hall of Fame.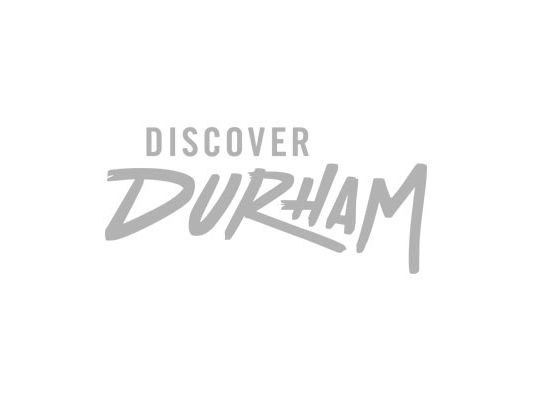 Ernest Ernie Barnes Jr. (1938–2009) was an African American painter, football player, actor and author who grew up in Durham and graduated from Hillside High School. Barnes went to Durham's North Carolina Central University and then later played professional football for the Baltimore Colts, New York Titans, San Diego Chargers and Denver Broncos. Barnes famously painted "Sugar Shack," a piece that was featured on the cover of Marvin Gaye's 1976 album I Want You.
James Jackson "Biff " Henderson Jr. was born in Durham and graduated from Hillside High School. He went on to become a comedian and television personality best known for his work as stage manager and performer on the Late Show with David Letterman.

Fashion journalist Andre Leon Talley, has had a long career at Vogue magazine and has been a front-row regular at fashion shows in New York, Paris, London and Milan for more than 25 years. Talley was born and raised in Durham and graduated from Durham's North Carolina Central University. Talley is a former assistant to Andy Warhol and has advised the Obama family on fashion. In 2010 Talley appeared on the show America's Next Top Model. Talley has authored two books and worked other projects.