Elizabeth Turnbull: Owner of COPA & Local Storyteller
Elizabeth Turnbull is using her passion for storytelling to write stories and create cocktails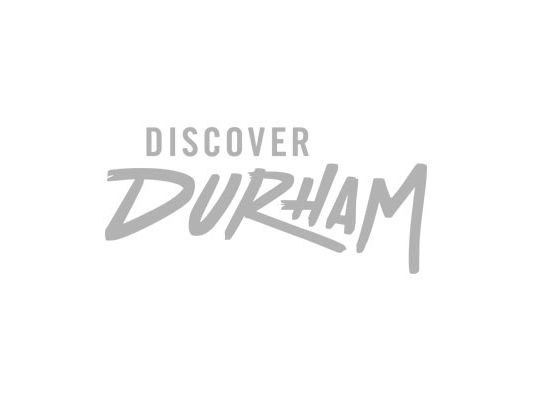 Creativity is the ability to dig deep within ourselves and use our passions to create something special. When composers arrange music notes, they create songs. When artists combine brush strokes, they create paintings. Fueled by creativity, storytellers use everything and anything to tell stories.
Elizabeth Turnbull is a storyteller. As partner and editor at Light Messages Publishing, a family-run publishing company located in Durham, she is immersed in new stories every day. With her writing background, it's no surprise that she finds fulfillment in writing people's stories. Her passion for storytelling has a way of spilling from the page and into the cocktail menu she's developed as bar director of COPA. Behind the bar, she's in her element, pulling ingredients from different countries and cultures to concoct drinks that awaken taste buds and highlight people's stories.
"As odd as it may seem to many people, I find that I thrive on the balance between the two very different industries," she explains. "One lets me use my creative passion for the written word as I tell people's stories, while the other keeps me grounded with rewarding, hands-on work, focused on creating, mixing, and serving others."
COPA, a Cuban restaurant in downtown Durham that serves Cuban-inspired plates and tapas, has a craft cocktail program that highlights the best of Cuban culture with fresh, vibrant ingredients. Their signature cocktail, La Diosa Negra—The Black Goddess, for example, may seem like an ordinary craft cocktail, but it's actually steeped in history. The drink is named after Ursula Lambert, a Haitian woman who moved to Cuba in the 1800s and instituted reforms so radical that people, awed by her power, said she must be a "Black Goddess."
With Muddy River Spiced Carolina Rum, Durham Distillery's Damn Fine Coffee Liqueur, orange bitters, Haitian vanilla, organic cane sugar, and Cuban tobacco smoke, the cocktail channels Ursula Lambert's power and celebrates four great Cuban loves: coffee, rum, tobacco, and strong women. Elizabeth Turnbull is the mastermind behind the cocktail.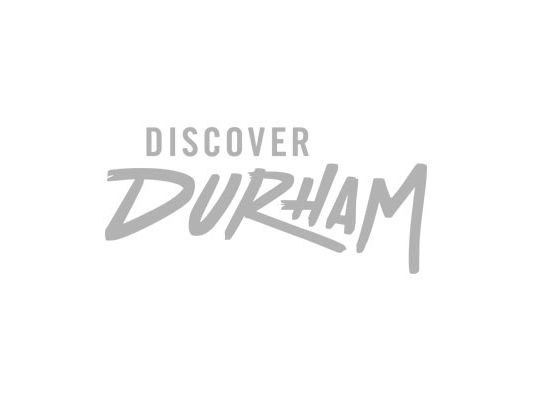 "It's a drink I thought about for months and months, and when I finally figured out what I wanted to do, it came together in an afternoon," said Elizabeth. "It was a challenge that drew from my life's studies and experience. I'm so glad it's a hit with our guests—a bartender really can't ask for much more than that!"
Born and raised in Haiti and educated in Winston-Salem, N.C., Elizabeth is married to COPA owner and chef Roberto Copa Matos. Fifteen years ago, she moved to Durham with Roberto, bringing a deep love of learning, degrees in Spanish and Journalism, a Masters in Latin American studies, an entrepreneurial spirit, pure love for community, and her creativity.
When Elizabeth isn't brainstorming new cocktail ideas, writing and editing stories, and being business savvy, she's taking care of her two children. She may have many titles, but really, Elizabeth brings storytelling to all of her roles as businesswoman, partner, editor, mother, and bartender.
"I really love bartending, creating new drinks, and geeking out over a new discovery in an old cocktail book. One might not expect it, but the truth is that I get to put my formal studies to work every day in our industry, and I find this really fulfilling," said Elizabeth.
Elizabeth and Roberto have devoted their lives to cultivating relationships—their personal mission is to "cultivate relationships from soil to table." At COPA, they don't just look for the best ingredients, but they strive to build meaningful relationships with their farmers and local providers. They also choose to pay a living wage, provide benefits, and offer a safe, nurturing work environment.

"For us, that's what makes a life worth living—more than any awards, or accolades, or money, or any other material goods—the people in our lives are how we judge our success," said Elizabeth.

When asked what makes Durham beautiful, Elizabeth replied, "Hands down, Durham's people are the most beautiful thing about this city. Roberto and I both feel like we've found our place in this world here in Durham, and it's because of the people. We've always been really well supported by the people of Durham, and we love the diversity, the hardworking spirit of our independent restaurateurs, and all the creative energy here."

For more of COPA's cocktails, check out their cocktail menu. The Titan de Bronce, named after Cuba's national hero Antonio Maceo, is made with rum, whiskey, pineapple syrup, and bitters. Also on the menu is the Cuba Libre, a classic rum and coke deconstructed and rebuilt to properly honor the spirited battle cry of the Spanish American freedom fighters. Elizabeth's creations, whether read or sipped, forge beautiful connections and tell people's stories.

COPA recently turned three years old! Make sure to follow them for updates on Instagram, Facebook, and Twitter, and visit the restaurant on Main St. for some Cuban cuisine, story-telling cocktails, and more.