Local Hacks for the Holidays
Estimated Read Time:
3 minutes
Durham's locally owned boutiques, eateries, and specialty shops have what you need to prepare for this holiday season.
Posted By Discover Durham Staff
Handcrafted tableware, fresh meat and produce from nearby farms, and Durham-made beverages and sweets ... no one does the holidays like the Bull City.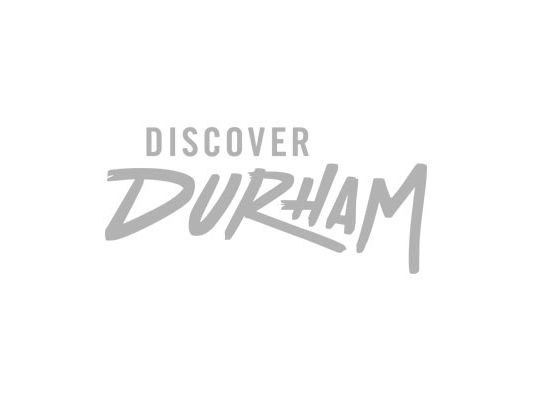 Set the Scene
Parker and Otis' sister shop, Chet Miller (pictured above), overflows with carefully curated home décor items and gifts. Choose from delicate champagne coupes and crystal wine glasses, intricately designed china, and thank you notes for your guests that declare "Durham is awesome."
Span international boundaries wherever you call home by purchasing hand-sourced, sustainably crafted wares at Bull City Fair Trade; your purchase will undoubtedly keep the circle of gratitude open this season.
Finally, pick up a beautiful centerpiece of locally grown and seasonal flowers from Pine State Flowers, or set your autumnal reds and browns beside lush greens from Zen Succulent.
https://www.instagram.com/p/Bl..." data-instgrm-version="12" style="background: #FFF; border: 0; border-radius: 3px; box-shadow: 0 0 1px 0 rgba(0,0,0,0.5),0 1px 10px 0 rgba(0,0,0,0.15); margin: 1px; max-width: 658px; min-width: 326px; padding: 0; width: calc(100% - 2px);">
The Freshest Food

Stumped on what to cook? Head to Parker and Otis and pick up the latest cookbooks from North Carolina chefs like Vivian Howard, Ashley Christensen, and Katie Button. If you'd prefer to skip the prep work altogether, there's one place in Durham that's got you covered. The kitchen at celebrated Foster's Market will be working overtime this holiday season to provide completely prepared holiday meals. Pick your favorite hors d'oeuvres, soups, main courses, sides, and desserts from a huge menu of Southern favorites. Standouts are the baked brie wrapped in puff pastry, bone-in cured ham, sweet potato casserole with spicy pecans, and Foster's famous cheddar herb biscuits.
Some undoubtedly will make a belated run into town for last-minute decor this week, and still, others will probably make a special trip for locally-sourced protein. Since 1956, one needn't wander far past downtown to arrive at Kings Red & White Supermarket, where the freshest cuts of meat are provided by their long-standing butcher shop. The Durham Farmers' Market, South Durham Farmers' Market, and Durham Co-op are excellent outlets for seasonal produce like squash, gourds, apples, pumpkins, and baguettes with local honey.
To add some international flavors to your meal, visit the locally owned global markets Al-Taiba and La Superior, for unique spices and diverse products.
Sips and Sweets
On the sweet side, Rose's Noodles, Dumplings & Sweets will be providing an array of delightful post-dinner treats, including Bourbon Caramel Apple, Malted Pumpkin, Banana Toffee Cream, and Lemon buttermilk pies, among many, many others.
If cake is more your fancy, pick up a boozy, brown sugar vanilla rum cake from Chez Moi Bakery, or a buttermilk frosted Bundt cake from Big Bundts & More.

Once dinner is taken care of, all you've got to think about is beverages. Make a batch of spiked holiday punch with gin from Durham Distillery, or try Krupnikas (a honey-spiced liqueur) from Brothers Vilgalys. On the softer side, sip seasonal beers from Durham-based Fullsteam Brewery, or enjoy bottles of North Carolina wine from The Wine Feed.
Whatever your holiday decor vibes, Durham has you (and your table) covered.