Parking in Durham: What to Know Before You Go
Reservations to a hip new restaurant: check. Tickets to a show: check. Room booked at a comfortable, convenient hotel: check. Plans made for all the dining, exploring and entertainment you want to check out during your weekend in Durham: check! One burning question remains: where do you park your car in Durham? Can you park once for the weekend or should you plan to keep your wheels handy? Here's what you need to know about parking in the Bull City.
Where do I park in downtown Durham?
Parking in Durham is easy, plentiful and sometimes free. There is on-street, garage and lot parking located throughout the city. The City of Durham owns and operates multiple parking garages and surface lots that are all ADA-accessible and available to visitors. For information about parking locations and pricing inside "the downtown loop," use this parking brochure. There are also privately-owned lots and garages throughout the city. Check posted signage for pricing and to ensure you're parked properly to avoid being towed.
What does it cost to park in Durham?
Weekend and evening parking is free in city-owned garages starting at 7 p.m. and for on-street parking, except during events. Weekly daytime hourly rates apply for street parking and city-owned garages. Learn more about city parking rates. Check posted prices for privately owned lots and garages.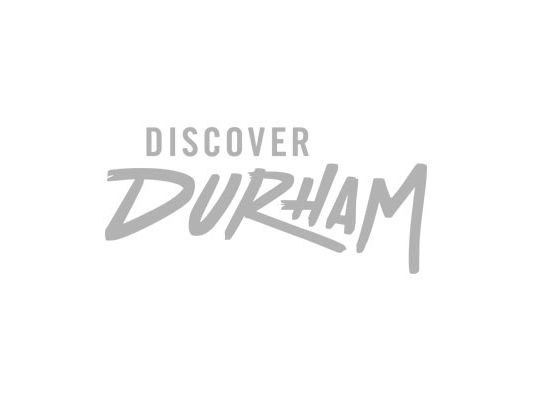 How do I use on-street parking in downtown Durham?
Street parking is available on a first-come first-served basis. Parking meters are available on sidewalks for single-space city street parking, while pay stations cover multi-space lots. Parking meters accept coins, credit card and virtual payments via the Passport parking app while multi-space pay stations accept small bills in addition. Download the Passport parking app and learn more about using Durham parking meters here.
What do I need to know about special event parking in Durham?
Durham City-owned garages and the American Tobacco Campus' garages charge a flat fee for event parking 90 minutes before events, including for shows at DPAC, the Durham Performing Arts Center, and Durham Bulls games. Check this calendar to see if a city garage is operating on event parking while you're visiting. The Chapel Hill Street Garage and the Morgan Rigsbee Garages do not charge for special event parking. Click here to learn more about special event parking rates.
Where do I park to see a show at DPAC?
The closest garages for parking at DPAC are The American Tobacco East (305 W. Pettigrew St.), North (653 Jackie Robinson Dr.) and South Decks (305 W. Mangum St.). City-owned Corcoran and Church Street garages at 110 Corcoran St. and 109 S. Mangum St. are also good options within two city blocks of DPAC. Guests with mobility issues can take a courtesy shuttle from the North Garage. Event parking rates may apply.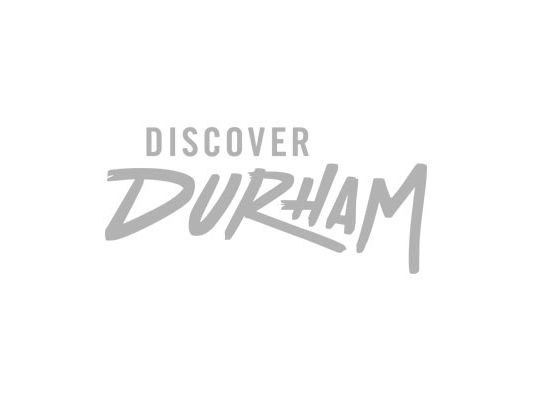 Where do I park for a show at the Carolina Theatre?
The closest garage to the Carolina Theatre is the Durham Center Garage, which is located directly across the street at 109 S. Mangum St. Event parking rates may apply.
Where do I park for a Durham Bulls game at the Durham Bulls Athletic Park (DBAP)?
Events at DBAP are frequently busy, especially when the 10,000-seat stadium is at capacity. Public parking is available at the American Tobacco North and South Decks for a flat special event parking rate. Only credit card payment is accepted. The Bulls also offer pre-paid parking for guests. Street parking in and around downtown Durham is also available.
Where do I park at the American Tobacco Campus?
The American Tobacco Campus has three parking decks that all offer two hours of free parking (unless there is a special event). The North Deck is located at 305 W. Pettigrew St., the South Deck is located at 653 Jackie Robinson Dr., and the East Deck is located at 305 W. Mangum St. Guests can use pay stations in the garages or the ParkMobile App to register their vehicle and pay. Find out more here.
Where do I park for the Durham Farmers' Market?
On Saturday mornings, parking is free and available in lots at 400 Foster St., on Corporation Street at the Historic Durham Athletic Park, or at 423 Morris St. in the Measurement Inc. lot. Learn more about parking for the Durham Farmers Market.
Where do I park for the Durham Food Hall?
The Durham Food Hall will validate parking from the Liberty Warehouse garage on West Corporation Street between Foster Street and Rigsbee Avenue. Take your parking ticket to the Auctioneer Bar to get it stamped for free parking.
Where do I park for the Al Buehler Trail?
This popular walking trail circles a natural area surrounding the Washington Duke Inn & Golf Club and has a small parking lot at 3301 Cameron Blvd. and it fills up quickly. Another lot up the street at 3001 Cameron Blvd. is also used for parking when not in use for events at Duke. Parking is available across the street at Duke University's Science Drive parking garage for an hourly rate. Learn more about visitor parking at Duke.
The most common way to see the most of Durham is by car. That's why there are many options for parking. From garages, to lots, to on-street parking, there is an option available to fit most people's needs. Visitors typically only have to walk a few blocks to reach their destination, and when you get to Durham, you'll be surprised by how easy it is to find a spot.