The Bondsmen Reunion Show (new date)
Reunion Of One Of The Triangle's Favorite Party Bands – The Bondsmen!
Durham, NC (1966-1970).
Formed in 1966 by friends from Northern High and Durham High, The Bondsmen quickly became a regional favorite. Covering the popular dance music of the day, the band played events from school sock hops to local teen clubs, as well as civic and private club parties. After releasing a couple of James Brown covers ("Out of Sight" and "I Love You, Yes I Do") on Justice Records (which now trade among collectors for $200-$300), the band released their second single in 1968 on AMH Records. More than a decade later, both tracks from that session appeared on Ken Friedman's now legendary "Tobacco A Go-Go Volume One" album documenting the 1960's garage band scene in North Carolina. The album's opening track is the band's cover of the Five Americans' "I See The Light." That track along with "Our Time To Try," which the band wrote along with song writer/producer/musician John Santa, has also appeared on numerous other compilations.
The band's original members were:
Archie Thomas – featured vocalist
Gene Galligan – keyboards and vocals
Tim Hutchinson – brass and vocals
Jim Bowen – bass guitar
Phillip Pearson (aka Phil Lee) – drums
Ken Haywood – lead guitar and vocals
When Gene, Tim, and Jim left for college, they were replaced by:
Jim Ward – bass and vocals
Hubert Deans – keyboards and vocals.
Fast forward to 2014. Two music geeks out of Charlotte, Daniel Coston and Jacob Berger, published "There Was A Time," a book on 1960's rock and roll in Charlotte and North Carolina. Jacob had worked with former Bondsmen drummer Phillip Pearson (aka Phil Lee), and used an interview with Phil in the book. Jacob and Daniel later contacted Ken Haywood about the possibility of a band reunion show in Charlotte. Against all odds, it happened! On June 27, 2015, all eight former Bondsmen reunited and performed at Charlotte's Neighborhood Theatre along with several other bands of the 1960's era.
No reservations, all seating is first come first served. Arrive 1 hour before showtime with your party to avoid a wait. Due to staffing issues waits and food times may be longer than usual.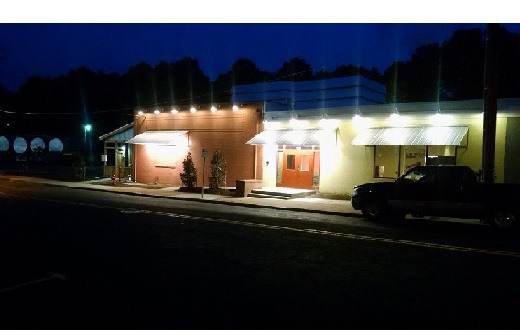 709 Washington St
Durham, North Carolina 27701

Time: 7:00 PM
Location:
The Blue Note Grill
Admission:
$10