Open Mic Stand-Up Comedy is every Friday from 8-11pm. Comedians from around the Triangle join forces to bring you the best comedy night in town!
This weekly event takes place indoors in the Barrel Room, with seating available for nearly 100 people. There's no better way to unwind after a long week than a night of laughter with Ashley & Ebony.
21+ only

Interested in performing? Please contact Ashley and Ebony at the email address, and use the 'buy tickets' link to sign up.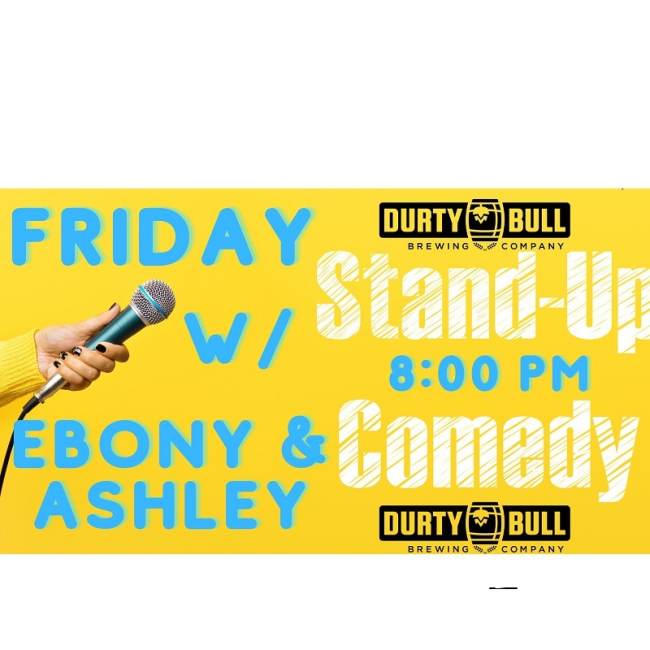 Upcoming Dates For This Event:
Friday, December 8
Friday, December 15
Friday, December 22
Friday, December 29
Friday, January 5
Friday, January 12
Friday, January 19
Friday, January 26
Friday, February 2
Friday, February 9
Friday, February 16
Friday, February 23
Friday, March 1
Friday, March 8
Friday, March 15
Friday, March 22
Friday, March 29
Friday, April 5
Friday, April 12
Friday, April 19
Friday, April 26
Friday, May 3
Friday, May 10
Friday, May 17
Friday, May 24
Friday, May 31
Friday, June 7
206 Broadway St
Durham, North Carolina 27701

Time: 8:00 PM to 11:00 PM
Location:
Durty Bull Brewing Company