Fire Spinning Night at Moon Dog
Join in for a night of fire spinning, music, painting and get your own tarot card reading.
Just like every month Zach will be hosting the monthly fire spinning night on the outdoor patio while livening the place up with music. Watch, learn or perform some fire spinning.
The CoLab Raleigh will be hosting a collaborative art event inside. Add to the collaborative art piece and you may even win the final piece at the end of the night! All skill levels are welcome. There is no way to mess up. Express yourself.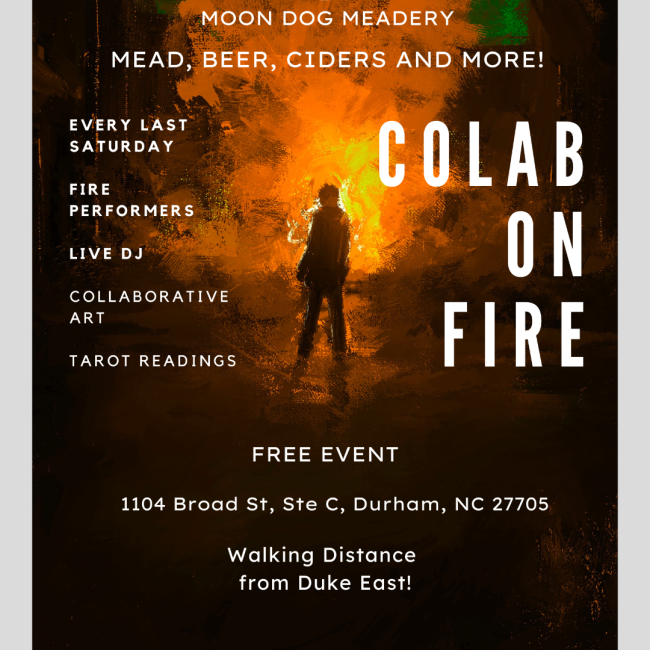 Upcoming Dates For This Event:
Saturday, September 30
Saturday, October 28
Saturday, November 25
Saturday, December 30
Saturday, January 27
Saturday, February 24
1104 Broad St, Ste C
Durham, North Carolina 27705

Time: 8:00 PM
Location:
Moon Dog Meadery
Admission:
FREE admission
Contact:
Kenneth Thrower