The Durham Farmers' Market offers locally grown fruits and vegetables, meats, eggs, cut flowers, artisanal cheeses and breads, home-baked pies, honey, handmade chocolates, preserves, local wines, handmade soaps, fresh pasta, and artwork of all sorts!
COVID-19 precautions:

Wait for the opening bell to ring before entering the market. The line begins on the corner of Foster and Hunt Street. Customers will not be allowed to enter near the colorful sidewalk during the first fifteen minutes of market. Facemasks are required. Walk one direction through the market. Keep 6′ feet of safe space around you. Additional rules and suggestions are listed on the website.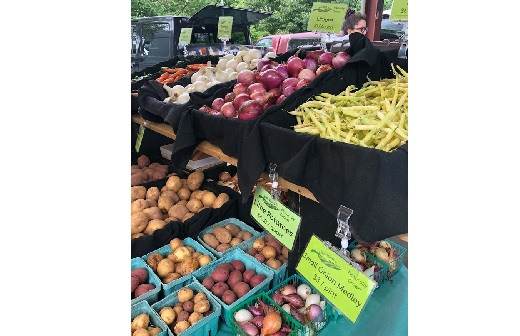 Upcoming Dates For This Event:
Saturday, August 20
Saturday, August 27
Saturday, September 3
Saturday, September 10
Saturday, September 17
Saturday, September 24
Saturday, October 1
Saturday, October 8
Saturday, October 15
Saturday, October 22
Saturday, October 29
Saturday, November 5
Saturday, November 12
Saturday, November 19
501 Foster St
Durham, NC 27701

Time: 8:00 AM to 12:00 PM
Location:
Pavilion at Durham Central Park