Craig Ferguson: Hobo Fabulous Tour
Craig Ferguson is an Emmy Award-winning actor, writer and comedian with a diverse career that encompasses film, television and the stage. Last February, Ferguson returned to the big screen as his reprised character 'Gobber' in the third installment in the animated feature "How to Train Your Dragon: The Hidden World." Ferguson released his third book, Riding the Elephant: A Memoir of Altercations, Humiliations, Hallucinations, and Observations, in May 2019 with Blue Rider Press, an imprint of Penguin Random House. In Summer of 2018, Ferguson completed filming the feature film "Love Me to Death" in his native Scotland alongside Kathie Lee Gifford, who wrote the film. In 2014, Ferguson concluded his ten-year run as the host of CBS' "The Late Late Show with Craig Ferguson," which had set all-time viewer records and earned him a Primetime Emmy nomination and the 2009 Peabody Award for Excellence in Broadcasting for his interview with Archbishop Desmond Tutu.
In September 2018, Ferguson embarked on his North American comedy tour "Hobo Fabulous" offering audience members an exclusive one night only show that would not be recorded, which will continue through the end of 2019.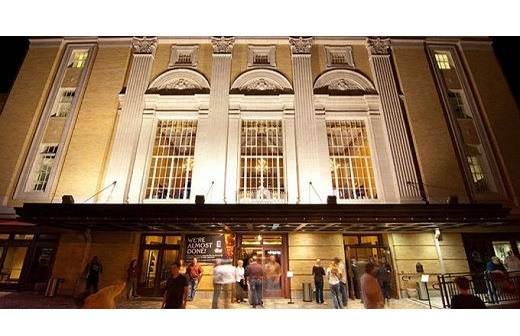 309 W Morgan St
Durham, NC 27701

Time: 7:30 PM to 9:30 PM
Location:
Carolina Theatre
Admission:
$38+