Blends With Friends (Open Decks)
#BlendsWithFriends is an open decks DJ skill share event 1st and 3rd Wednesdays at The Pinhook in Durham!
Come learn to DJ, spin some tunes, play with synths and make new friends.
From 8pm-midnight, open decks (vinyl and laptop w/ controller) will be available for people to sign up for short sets. All skill levels are welcome and instruction is available. Bring records, USBs or a hard drive of music.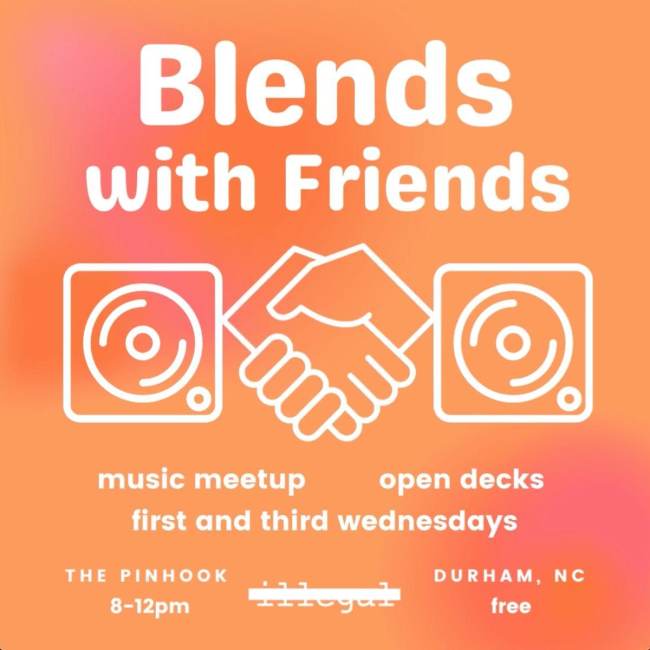 Upcoming Dates For This Event:
Wednesday, December 6
Wednesday, January 3
Wednesday, February 7
Wednesday, March 6
Wednesday, April 3
Wednesday, May 1
Wednesday, June 5