Abstract Habotai Silk Painting
In this workshop, explore incorporating ink-wash and acrylic into silk painting, using both traditional and contemporary materials such as watercolor, ink, acrylic paint and acrylic mediums. Experiment with different techniques to paint directly on a silk scarf. This workshop is designed to emphasize the influence of contemporary art practice on traditional silk painting.
Artist will introduce historical and cultural aspects of the materials as well as his unique way to handle ink and acrylic paint on silk. Students are welcome to bring in functional silk-made objects, other silk fabric, paper or any sources of inspiration. A $20 materials fee is due to the instructor at workshop. Please check the DAC website for additional supply list.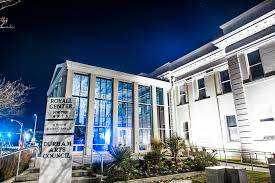 120 Morris St
Durham, North Carolina 27701

Time: 1:30 PM to 3:30 PM
Location:
Durham Arts Council
Admission:
$30 (plus material fee)
Contact:
Lauren Tannenbaum