Moses Ochola: Sprouting Seeds of Entrepreneurship
A Durham native with a love for food, music, the arts, and his community.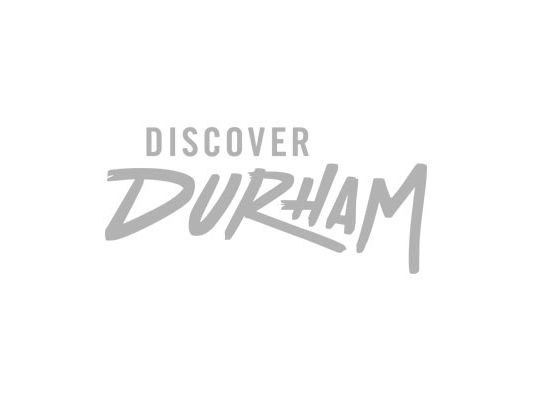 Every redwood tree — the tallest tree in the world — has sprouted from a little seed. Seeds store energy in a form that is released and used when water, oxygen, soil, and a close-to-ideal temperature are a part of their surroundings. Never underestimate the power of a seed.
Before he could speak in full sentences, the entrepreneurial seed was planted in Durham native Moses Ochola. With a grandfather, father, mother, uncles, aunties, cousins, and sister who were all entrepreneurs, business was a common topic at dinnertime, and the entrepreneurial focus of his upbringing had a lasting impact on him.
When Moses' parents, who immigrated to Durham from Kenya, started The Palace International, a restaurant and gathering place centered around African cuisine and culture in 1988, Moses was a part of the journey.
"Running a business and solving problems was completely normal to me," said Moses, "It's just what we did."
With a mission to provide an exceptional dining and social experience through food, music, and culture, The Palace International has always been well-loved in the community.
"My parents wanted to create a space for international music and community, which was an obscure thing to do in Durham in the '80s," Moses said.
Over the last 30 years, they have had three different locations in Durham, and currently, they are looking for their fourth. Earlier this year, Moses and his family announced that the restaurant would have to temporarily close and move locations after 14 years on Broad Street due to irreconcilable lease negotiations with the landlord.

As disappointing as this may seem to those who regularly stopped by for their marharagwe ya nazi (beans in coconut milk), curry goat, and samosas, the location obstacle is not going to slow the Ochola family down.
"We are excited about finding a new spot to hopefully make a 2022 comeback, but in the meantime, we're doing pop-ups, catering, and we sell our homemade spices at the Black Farmers' Market," said Moses cheerfully.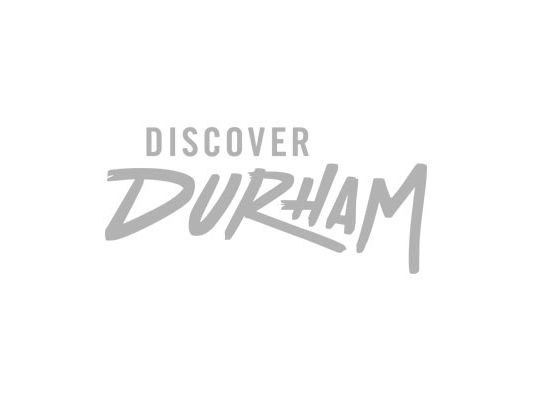 More than anything, his parents taught him the importance of building community. In his time at The Palace International, Moses has seen the community come together numerous times. People reached out when their store was broken into, and during the pandemic, when all businesses were struggling, the community came together to support The Palace International — and other small businesses — with programs like Durham Delivers.
Durham Delivers, a program that came together through Durham's Recovery and Renewal Task Force, consolidated multiple individual orders into a single neighborhood delivery without imposing any hefty service fees usually levied by popular delivery apps. In the program's 10-month run, over $200,000 in sales were generated for local restaurants in need.
"We are forever grateful to the community for showing up for us in such a practical way in a really chaotic time," said Moses.

As the city continues to undergo rapid economic development and shifts, Moses' strong love for Durham has led him to create several events and programs.

"Emulating the change I wish to see and protecting Durham's cultural essence has become so important to me and is the drive behind a lot of the work I do."
Besides being The Palace International's general manager, Moses is staying busy as the co-founder and director of strategy for the Black Farmers' Market, co-founder of Black August in the Park (which takes place August 28 at Durham Central Park), business development representative for Pendo, and creative strategist for Soze Agency.

"Everything I've done has been influenced by the sacrifices, work ethic, and humbleness of my father," said Moses, "My community events have all been inspired by what he did in Durham. I still run into people who remember his events fondly, and I aspire to continue his legacy as well as create my own."

When asked what makes Durham beautiful, Moses replied, "It's Durham's grit, diversity, and unpretentious coolness that make it beautiful."
Currently, Moses is working on building out a youth program for creatives. The things children are exposed to during their formative years can play a significant role in who they become, and Moses wants to nurture the seeds of entrepreneurship and creativity.
We know these seeds will sprout when they are watered.
Want to stay updated on what Moses is doing? Follow The Palace International, Black Farmers' Market, and Black August in the Park on Instagram. You can also become a Black Farmers' Market member and attend the monthly Durham markets!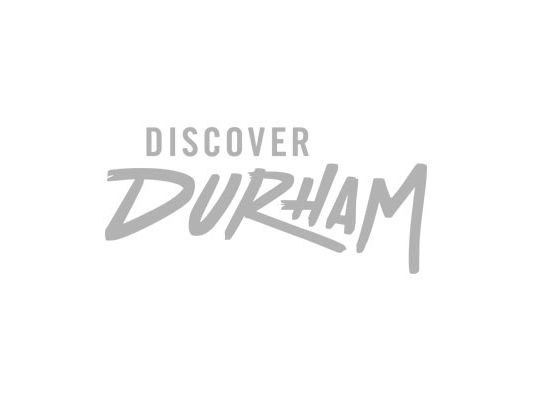 Update: The Palace International is currently closed. Please check their website for updates.