Indulge Catering, LLC: Taste the Love with Chef Queen-Precious Jewel & Chef Jay
Local chefs passionate about healthy food that tastes good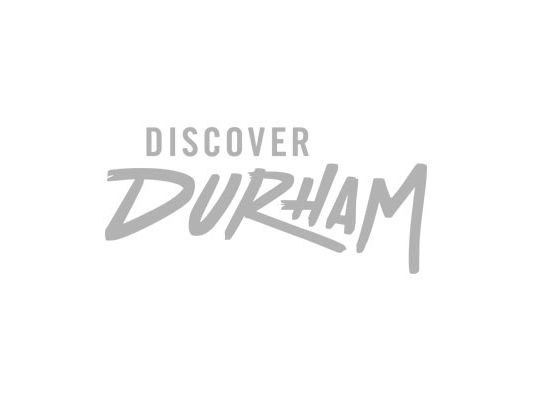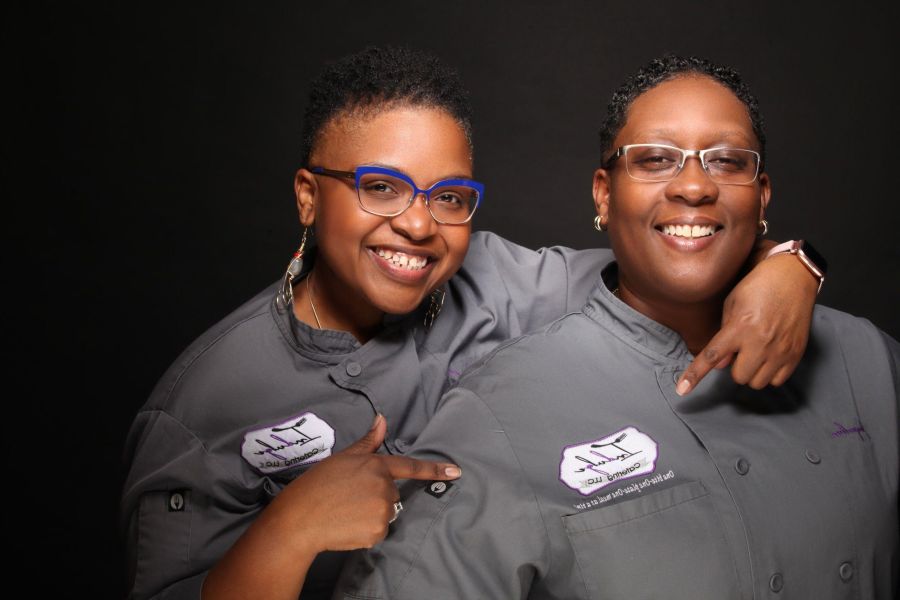 Not all meals are created equally. The best meals – the ones that awaken our taste buds to a whole new world of flavors – are a combination of carefully selected ingredients mixed with passion, covered with love, and topped with a secret spice.

In Durham, Executive Chef Queen-Precious Jewel and Sous Chef Jay from Indulge Catering, LLC are taking healthy meal-making to a whole new level with their passion for cooking, love for good food, and signature Indulgent Essential Spices. Together, as business partners and a married couple, they have built a highly sought-after catering business by creating healthy and flavorful dishes – all while using fresh ingredients from local vendors.

"We're all about sharing our love for food with others," Chef Queen-Precious Jewel said, "We put so much heart, soul, and energy into our cooking."

Indulge Catering, LLC's motto to indulge "one bite, one plate, one meal at a time," highlights their mission to create healthy food that actually tastes good.
"Good food and excellent presentation make people happy, and we are in the making people happy business," Chef Jay added.
Happiness is a theme in the Indulge Catering, LLC story. Before they started the business, they loved seeing people's eyes light up anytime they tasted Chef Queen-Precious Jewel's food at potlucks and family gatherings. It's also part of the reason they used the word "indulge" in the business name, which means "to allow oneself to enjoy the pleasure of."
"People loved my food so much, and they were always asking me to cook for parties and events," Chef Queen-Precious Jewel said.

Everything came together after Chef Queen-Precious Jewel underwent bariatric surgery and changed her diet. She was constantly searching for healthy meal options that were delicious and full of flavor.
"At one point, I was told to eat boiled chicken and to drink the chicken water," Chef Queen-Precious Jewel, "That's when I knew we really needed to start making flavorful and healthy food to dispel the myth that healthy food is always bland."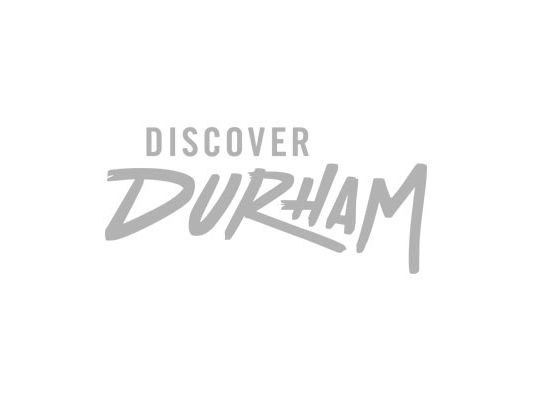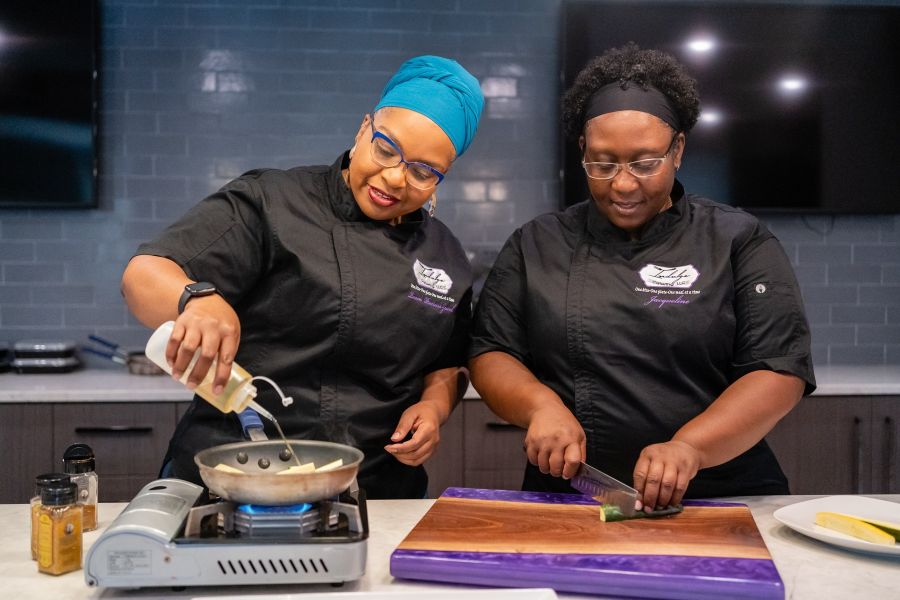 Chef Queen-Precious Jewel and Chef Jay got to work and the Indulge Catering, LLC journey began. As executive chef, Queen-Precious Jewel creates the menu items drawing from various American, Italian, and Mediterranean cuisines, as well as inspiration from growing up Muslim in the Bronx and cooking for her six siblings. She has always been fascinated with combining unique ingredients and different flavors.

"I've been extra my whole life," Chef Queen-Precious Jewel says, "my brothers would get mad at me for adding broccoli into the macaroni and experimenting with different flavors."
Chef Queen-Precious Jewel's late Grandpa Zeek taught her how to gut, scale, and fillet a fish. She treasures the huge aluminum pot he left her and gets emotional telling stories of cooking with him as a child.
"It's hard to put into words just how I feel about food and this beautiful journey with my wife," Chef Queen-Precious Jewel said.

As sous chef, Chef Jay aids in the cooking and then oversees communications, budgets, contracts, and clients. Together, they have a flow that's a win for them both in and out of the kitchen.
"We always tell each other 'only you,'" Chef Jay said, "This energy and flow we have only works with each other."
They love doing what they do. Naturally, their love for their profession and each other overflows into their cooking.
"We are intentional about living our lives honest and true and being authentically us — happily married Black lesbian chefs living in the best city," Chef Queen-Precious Jewel says.

When asked what makes Durham beautiful, they both agreed, "Durham is full of love and has a great sense of community. It's the perfect mix of Southern charm and big-city flair."

Ready to plan your indulgent experience and taste the love? Indulge at home with an Indulge platter, an Indulge dessert, or a meal for four. Try Chef Queen-Precious Jewel's signature stuffed lamb burger or her vegetable curry that includes seasonal vegetables stewed in a coconut-based curry sauce.
They also offer full-service event catering, personal chef experiences, corporate catering, and wedding catering services in Durham, and you can add some flavor to your home-cooking with their Indulgent Essential Spices. (Need to indulge, but don't live in Durham, no worries, they travel and ship all over the world.)
Follow Indulgent Catering, LLC on Facebook, Twitter, and Instagram to smile and to indulge in more healthy meals with a little spice from Chef Queen-Precious Jewel and Chef Jay.