Bringing Black Artists to the Front
To celebrate Black History Month, the art of local Black artists was featured in Durham's Visitor Info Center.
After putting out a call for participation, Discover Durham was excited to feature the work of five Black artists in the street-level windows of our Visitor Info Center (212 W. Main Street) for the month of February.

The selected artists had diverse styles and mediums, and they were all passionate about exploring important issues. Some of their artwork is still available for sale with proceeds directly benefiting the creatives. Interested? Follow the directions below to connect with the artists and purchase your favorite pieces.
The Visitor Info Center is a space committed to the celebration of Durham's history and future where you can explore everything the Bull City has to offer. Because of COVID-19 concerns, the Visitor Center is closed to the public and not accessible to walk in, so the artwork is only available to purchase by contacting the artist.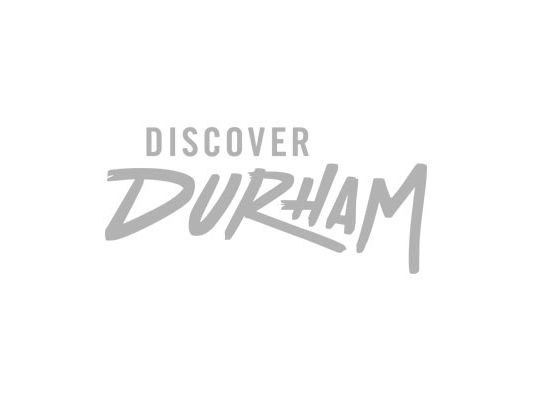 Jermaine "JP" Powell

Dates of exhibition at the Visitor Info Center: February 22-28

About the artist:
I am a North Carolina-based mixed-media artist and muralist. Originally from Cleveland, Ohio, I hold a Bachelor of Fine Arts from Pratt Institute, located in Brooklyn, New York.

About his work:
My paintings and public art projects explore the complexities of human relationships, materialism, and consumerism. As a world traveler, my travel experiences have inspired the use of various luxury objects used in my work. Both American and international currencies are often featured symbolically in my work. In my Modern Currency and Pure Luxury Collections (2018- 2020), I also use bold, colorful textures, flowers, patterns, and mosaic tile. I am the co-creator of the Breathe: Life After Death group art exhibition featured at the Block Gallery in Raleigh, North Carolina. My artwork has also been featured in Cary Living Magazine, Duke University, Art Space Galleries, Raleigh Arts, The City of Durham, and the Durham Art Guild. I am fortunate to have collectors throughout the United States, Argentina, Japan, South Africa and London. In June 2020, I was formally announced as the first place winner of the Fuquay Varina Plein Air Paint Off Competition. My work also has been shown in numerous group and solo exhibitions in Ohio, New York, Maryland, Washington D.C. and North Carolina.
How to purchase:
Visit his website jermainepowell.com, email jermaintpowell@gmail.com, or find JP on Paypal (jermainetpowell@gmail.com), Cashapp ($jpyourlife) or Venmo (@jpyourlife).
Hand-painted handbags, $250 each
Hand-painted handbags, $250 each
Hand-painted handbags, $250 each
The Spoke Word No. 1, 48x60, $3,600
Bettie Day

Dates of exhibition at the Visitor Info Center: February 8-28

About the artist:
I started art at the age of 10 and have been making art for 45-50 years. I find art very therapeutic because when I'm drawing, my mind is just focused on what I'm doing. I enjoy drawing famous people and painting landscapes. I let nothing hinder me from my passion.

About her work:
The majority of my artwork is pencil sketches. I do the shading by hand with my fingers. I have sketches of figures like former President Obama, Rosa Parks, and Vice President Kamala Harris. The oldest work hanging in my house is of Diana Ross (2005-06). Since being home during the pandemic, I have also discovered a love for painting -- particularly landscapes. I enjoy the eye-catching colors of paint.
How to purchase:
By phone. Call 919-428-6912.
Framed Outdoor Scene, 26x26, $300
Outdoor Scene, 16x20, $180
Rosa Parks, 12x15, $200
Tina Turner, 12x15, $200
Breonna Taylor, 12x12, $150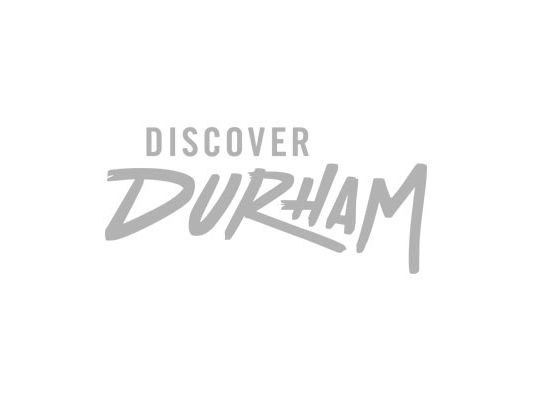 Wade Hampton Williams

Dates of exhibition at the Visitor Info Center: February 10-22

About the artist:
I am a Durham, N.C. native. Developing an interest in art at an early age, I began to explore and express myself through drawing and painting. After graduating from St. Augustine's University (Raleigh, N.C.) with a B.A. in Fine Arts, I attended the Art Students' League of New York. There, I studied drawing, oil painting and artistic anatomy. My greatest influence originated from the Old Masters and French Impressionists. My last art exhibition immediately prior to leaving New York City was in the Cork Gallery at The Lincoln Center. After leaving New York, I moved to Belize, Central America, where I presented a one-man exhibition of original oil and watercolor paintings at The Bliss Institute. I have been a freelance artist since my return to Durham, N.C. in 2006. Shortly after my return to Durham, I was commissioned to paint a mural for Lincoln Community Health Center. I was a contributing artist in the Durham Civil Rights History Mural Project. I was also fortunate enough to have been selected twice as a Merit Award winner of the Members' Showcase (sponsored by the Durham Art Guild). First and second place awards were presented to me at the Clayton Visual Arts Center (Clayton, N.C.) for my oil paintings entries in their "Stories Exhibition." I am a member of the Durham Public Arts Committee, the Durham Art Guild and a lifetime member of the Art Students' League of New York.

About his work:
On January 20, 2021, I completed a Ground Plane Mural ("Sunshine Over Africa"), at Lakeview Park, Durham, N.C. Although many people of the African Diaspora have endured countless disadvantages and numerous, sometimes insurmountable obstacles, they have nevertheless made worldwide contributions that have proven to be profound and monumental. They have also made a tremendous global impact in science, medicine, theater, music, art and dance. The true nature of the African Diaspora fosters a strong desire for racial transparency and a deeper understanding of cultural identity. Thus, I continue on this creative journey with visual expressions of the African Diaspora's spirituality.
How to purchase:
Email durww@yahoo.com or call 919-381-2082.
Miles, 12x16, $700
Ma'at, 3'x4', $4,000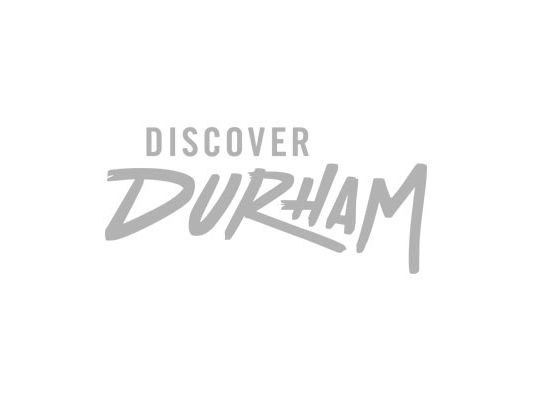 L Jamal Walton

Dates of exhibition at the Visitor Info Center: February 2-10

About the artist:
I'm a comic book illustrator and pop artist that has lived in Durham, NC since 1993. I make comics both for myself as well as with and for other artists. I am a web and graphic designer, illustrator, and artist. I have worked on all sizes of projects – from self-publishing my books to gray scaling a few issues of Tales of the Teenage Mutant Ninja Turtles and working on three comics for Edgar Rice Burroughs. My creator-owned comic book projects include: Captain Evil and Diabla; The Adventures of Ninjareen; Ungoodwise; and Warmageddon.


About his work:
My art is a fusion of comic book illustration and pop art. I have experimented with doing more work within the realm of commercial narrative of comics. I try to examine every facet within the structure – from the energy designs of Kirby Krackle to the flow of pages, panels, colors, words, grawlix, lettering, and lines. My interest is in how these elements function individually while creating unity from their separate parts. My desire is to always let the art speak for itself and let my audience create their own interpretations of my art and the story that it has to tell.
How to purchase:
Email ljamal@ljamal.com or visit his website, https://ljamal.com.
All Caps, 24x24, $80
Mexico '68, 24x24, $80
The Experience, 24x24, $80
The Quarterback, 24x24, $80