Discover Durham Virtual Tour
Discover Durham is bringing prospective visitors closer to Durham than ever before.
Posted By Discover Durham Staff
Now anyone can take a 360-degree online virtual tour of Durham, NC. Using a mobile device or computer, experience immersive sky and ground views of downtown Durham.
Visit http://360.durham-nc.com to take the online Discover Durham Virtual Tour. To view it use an internet-connected mobile device or desktop computer. There's no need to download an app or use a special device dedicated for viewing. Once on the website see stunning aerial views above Durham, 360-degree views on the ground, points of interest that include photos and descriptions, videos of Durham, and more. Click the icons and pictures to continue through the tour. The tour loads quickly without plugins and allows visitors to share what they've seen by using social media buttons, or acclimate to their location by using a Google Maps integration feature.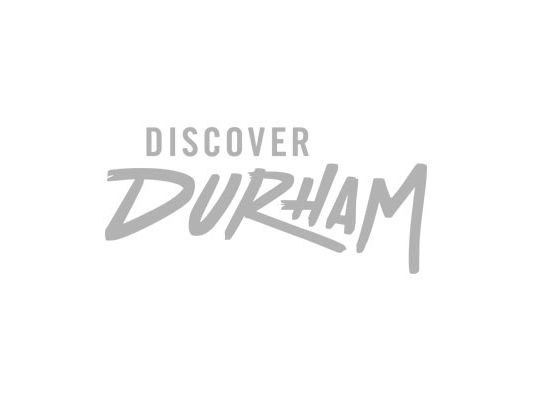 Enter Virtual Reality mode on a mobile device, and move the phone or tablet around to experience places in Durham in an immersive way. On a desktop computer there's no need to move the monitor around — simply click the mouse to see the same views.

"With the Discover Durham Virtual Tour, anyone can feel like they're walking around Durham before they've actually come here. We know these online experiences will pique a prospective visitor's interest in planning a trip here." — Shelly Green, DCVB Past-President and CEO